| VICTORIA ZURAKOWSKI
What to do in Dubai on a Rainy Day - Because Cloud Seeding
---
Dubai's Rainy Season Is Upon Us - Here Are Our Favourite Ways
To Stay Dry & Have Fun
---
If you've been keeping up with the local news, you'll have noticed rain in Dubai making the headlines. Actually, unless you've gone abroad for a bit or are living in a bit of a bubble, you'll have of course noticed the crazy amount of rain we've been experiencing of late. Headlines such as "Schools closed because of rain in Dubai", "Raining again in Dubai…" and "Dubai rains: 'I'm stuck in my apartment for 3 days', says resident" aren't uncommon these days, thus forcing locals to research more about what to do in Dubai on a rainy day, because let's face it, when you think of Dubai, we quickly conjure up images of hot sun, resorts, cocktail sipping, and desert safaris…everything but rain! 
The hot weather in Dubai is one of the things that makes Dubai so attractive, but come the summer months, when rain is rare and temperatures can easily reach 40, everyone is clambering to get away and find refuge in a cooler (but still warm) European destination. Winter in Dubai can be a totally different story. The skies take on a personality of their own, and strong thunderstorms and downpours aren't uncommon, so it's really no surprise that "what to do in Dubai on a rainy day" is a popular sentence that pops up in search engines.
But even though the skies open up in the cooler months, the annual rainfall in Dubai still doesn't exceed 100mm, which has forced the UAE to adopt creative (and controversial) ways to make it rain in Dubai.
Forget politics and current affairs, one hot topic up for debate in the UAE is cloud seeding – a contentious method that results in artificial rain.
What is cloud seeding? In short, special planes carry flares containing salt crystals, which are then fired into warm clouds that have a rising current of air that vacuums the crystals into the cloud and produces tiny water particles, which then eventually become heavier and fall – the result – rain in Dubai!
And if you haven't heard of cloud seeding in Dubai, you might be surprised to learn that in 2019, the UAE conducted 242 separate cloud seeding missions to induce more rain in Dubai.
---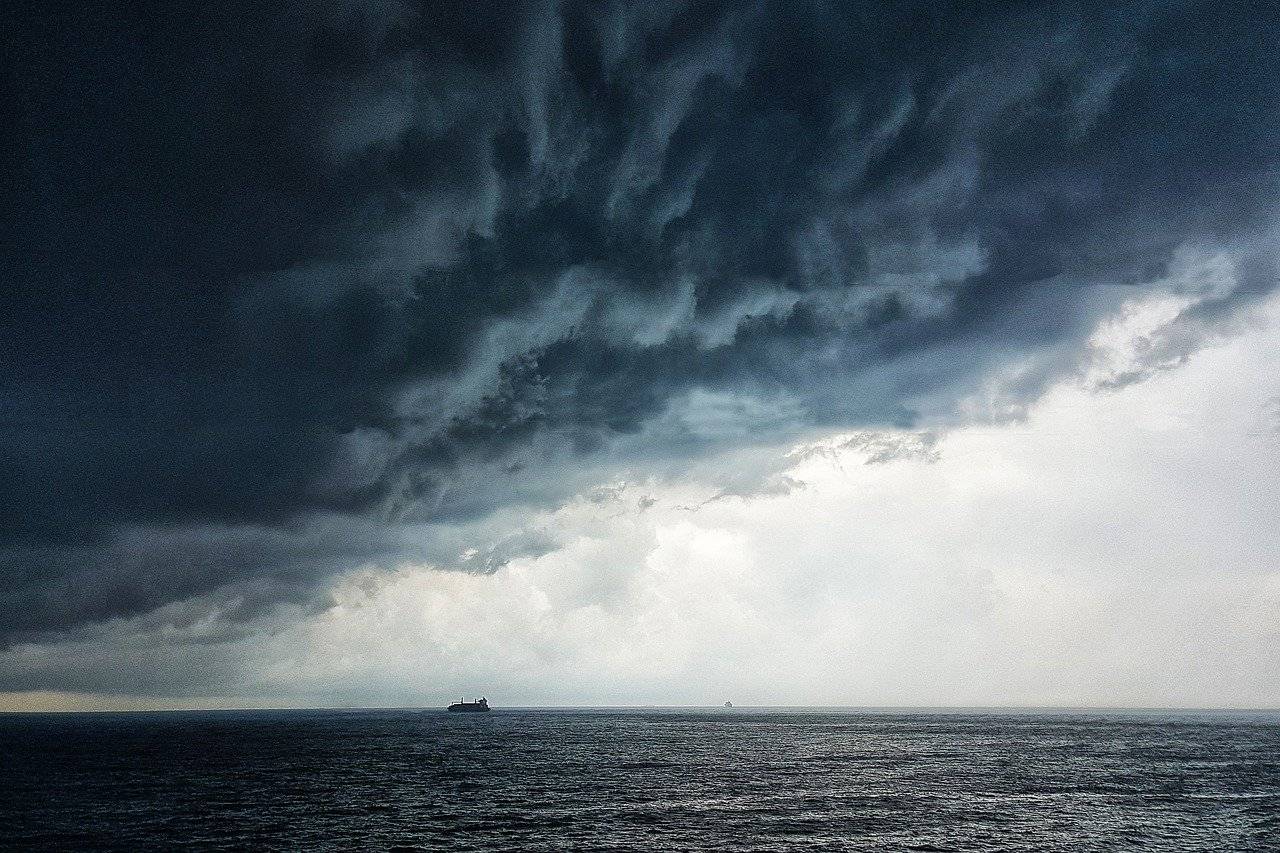 ---
Well, as previously mentioned, rain levels in Dubai are low, which means that all of the city's drinking water is obtained through desalination, a costly practice – cloud seeding is by far the cheaper option. As well as helping with producing cost-effective potable water more rain in Dubai helps cool the city down, making it more suitable for living, but to what extent?
Like with anything, cloud seeding in Dubai has caused controversy. Talk about the chemicals used in the cloud seeding process has reached fever pitch and the wild temperamental weather in Dubai has also been blamed on cloud seeding. But no evidence has been found to back the claims up, so as it stands, the practice will continue, meaning we need things to do in Dubai on a rainy day.
Thankfully, there are plenty of great indoor rainy day activities in Dubai, so before you grab your jacket and head out, read on and discover what to in Dubai on a rainy day.
If you're looking for what to do in Dubai on a rainy day with kids, visit the indoor theme park IMG World of Adventure located on E311 not too far away from Global Village. Based on some of your favourite superhero and cartoon characters, there are plenty of thrilling rides for all ages, as well as simulators and cinemas. With over 30 restaurants and countless superhero inspired shops, a day trip to IMG World of Adventure in Dubai will surely keep you busy.
No matter where you are in the world, one of the best rainy day activities is to go for a spa day. A rainy day is the perfect excuse for a bit of R&R, so whether it's a full-day spa package or just a few spa treatments, it doesn't really matter – we all deserve a bit of downtime every now and again. Countless massages, facials, reflexology, saunas, face peels, manicures, mud wraps - yes - Dubai's spas have it all and more. At Sand Dollar Dubai, we believe in pampering yourself. One of our favourite Dubai spas is Qua Spa at Caesar's Palace, where you can relax in one of the facility's many saunas and steam rooms prior to having a treatment. This Dubai spa specialises in facial wellness and massage. Another notable spa in Dubai if you're looking for a tranquil atmosphere is Timeless Spa at Al Maha Desert Resort and Spa. This stunning Dubai spa encapsulates the Arabian Desert environment's heritage and culture. A great way to escape the hectic urban life and rain in Dubai, Timeless Spa offers a relaxing experience under the infinite desert skies in Bedouin-inspired tents.
For something a little different when it comes to things to do in Dubai on a rainy day, check out one of the city's many escape rooms. One of the best escape rooms, which offer both physical and mental challenges in Dubai, can be found at TEPfactor in Jumeirah Beach Residence. Or if you're a bit more daring, head to Phobia (the name says it all) at one of its two locations in Jumeirah Lakes Towers. For an extraordinary experience that is said to be also terrifying, The Dark Room in Jumeirah Lakes Towers' Red Diamond Building is the place to go.
When we live in a place, we tend to forget about visiting local museums and galleries. Dubai's museums are some of the best in the Middle East and they're definitely worth checking out on a rainy day in Dubai. The Dubai Museum is a great way to spend a Dubai rainy day indoors – you'll also be able to brush up on your local history and learn all about the traditions and customs of Bedouin life. Another Dubai museum to visit on a wet day is The Dubai Moving Images Museum (The History of Cinema Museum) that showcases a private collection of photography and photography artefacts can be found in Barsha Heights.
If you want to know what else to do in Dubai on a rainy day, there's always Ski Dubai in The Mall of the Emirates, Dubai's only indoor ski park and the world's third largest indoor ski resort. Ski Dubai on a rainy day is a great activity for the entire family. Grab your warm jacket (you'll need it) and go and enjoy the snow, get up close and personal with the penguins, and even have a couple of skiing or snowboarding lessons. With cafes, bars and restaurants, there's also a great après ski scene, which means you could easily spend an entire day here during the rainy season in Dubai. Editor's tip: layer up with a sweater and a jacket, as the average temperature is -4°c
---
Described as the "new soul of the Palm", Nakheel Mall, Dubai's newest mall addition offers an iconic shopping experience. With even more dining and entertainment for the whole family, Nakheel Mall is located in the heart of Palm Jumeirah opposite Fairmont Hotel, where one of our Sand Dollar Dubai stores is also located.
When it's the rainy season in Dubai, it doesn't just drizzle, it pours, so, understandably, you might not even want to leave your home, and that's perfectly fine. Finding what to do in Dubai on a rainy day at home isn't that hard either. Everyday Dubai life is hectic, and a rainy or stormy day is the perfect opportunity to catch up on some quiet "me time". Some options include watching Netflix, playing a board game, picking up a book you've been meaning to read, or even preparing and cooking a meal, because let's face it, how many times do you cook while living in Dubai? Most people usually just eat out or order in! Speaking of ordering in, it's important to be mindful of those delivering your food – when it's raining and they have to deliver, they get soaked as they're on motorbikes, not to mention it's also very dangerous, so where possible avoid ordering takeaways to your door.
During the rainy season in Dubai there are plenty of things to do. From challenging yourself in one of the city's escape rooms to getting a hot stone massage to scaring yourself silly on a thrilling rollercoaster ride – if you're stuck about what to do in Dubai on a rainy day, don't fret, there are numerous activities for all ages and interests whatever the weather.