| Victoria Zurakowski
Sisterhood, Female Empowerment, and Women's Retreats Aren't Just For March
---
"You need a tribe of women around you who are endlessly devoted to helping you succeed. There's power in that."
- Ann Shoket
---
They say that when women support one another, incredible things happen, and at Sand Dollar, this is one of the maxims we love to live by. As a female-led international company, we know how important it is to stand by our sisters and support them.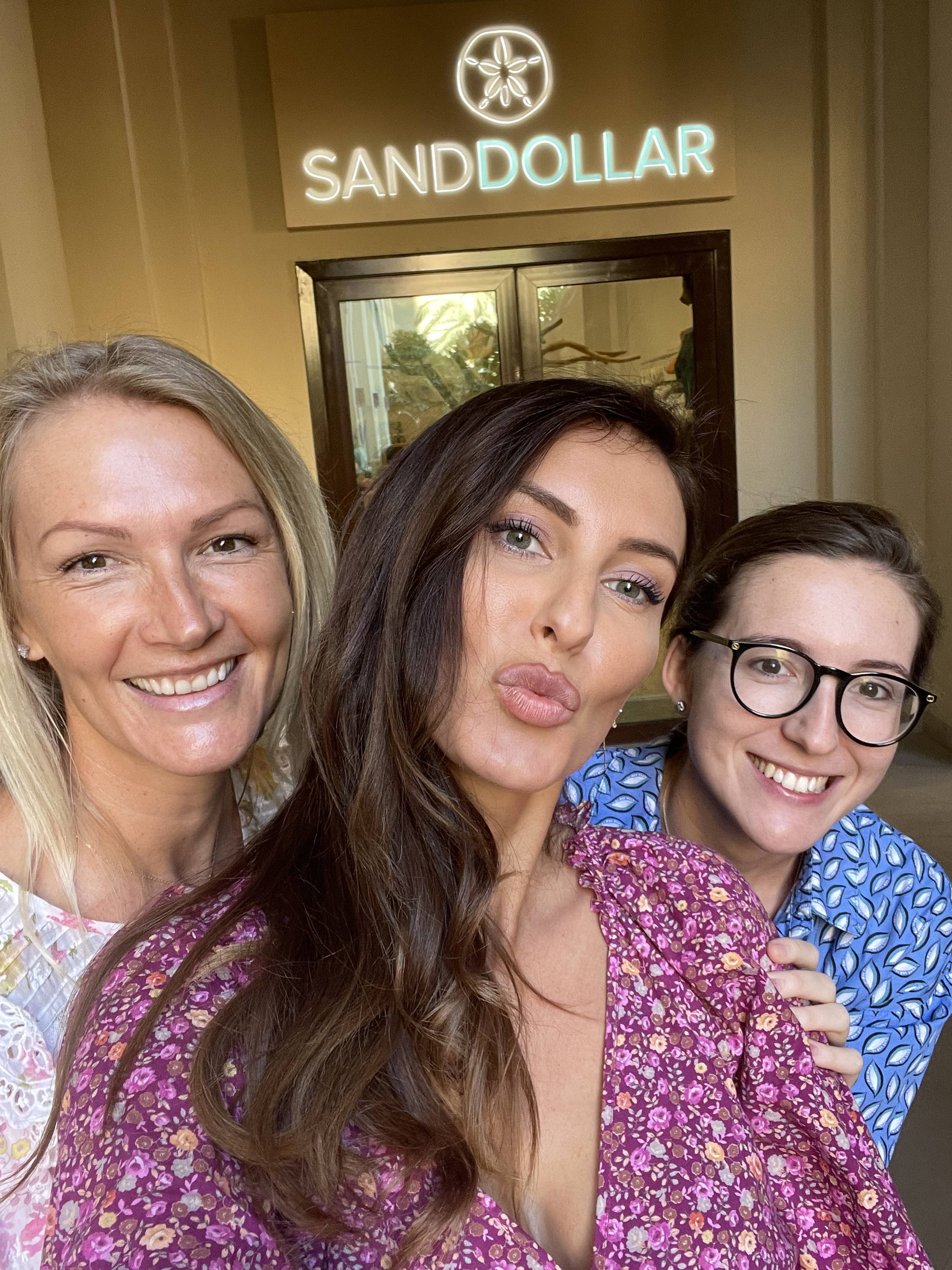 Of course, a woman, as an individual, has power, but when we come together and collaborate, we have an impact.
Up until a few years ago, we women had been indoctrinated to compete with one another. It was a cutthroat woman-eat-woman world. Distrust was not uncommon and having fake friends for the sake of convenience was rife. Despite the pessimistic picture, there were a few feasible explanations. One of the most obvious ones was the scarcity of jobs at the very top – there weren't enough to go around, which in turn caused women to forget the rules of sisterhood and understandably fight for their place in society.
Today, however, the tides have changed. Now, everywhere that we look, we are reminded of the importance of empowering and raising other females instead of tearing them down.
International Women's Day may have already been and gone for another year, but the truth is, we need to continue celebrating our successes every single day. To continue making positive changes regardless of the month.
There are so many ways in which we can continue working towards reversing the stereotype that women compete instead of supporting one another: collaborate.
There's even research to back it up – a recent study published in the Harvard Business Review states that women that have a close-knit inner circle (or tribe as we like to call it) are more likely to be successful when it comes to their professional lives. And this is exactly why we need to continue building one another up; and at the risk of sounding cliché, we rise by lifting others.
One way we're seeing this is the rise in women-only retreats, led by all-female teams. They're so popular they've even been dubbed the new getaway! Forget girls' long-weekend trips to Ibiza or Mexico, it's all about wellness retreats that unite strangers from all walks of life.
Women's Empowerment Retreats - the New Girls' Holiday
From weight loss and fitness management camps to culinary health tours to rural yoga breaks, it's clear that many of us are taking positive steps in the right direction and trading in beach bars and sunbathing on our girly holidays for more of a focused and dedicated approach to health and wellness with other women, whom, most of the time, we've never met.
But these retreats aren't your archetypal fitness-centric ones; they focus on bringing like-minded women together with one main goal: female empowerment.
In truth, wellness retreats aren't anything new. They date back to the 2nd century BC when groups would make their way down to their local bathhouses. And, for the last few hundred years, countless people have escaped to spas and health resorts in a bid to feel better, both physically and mentally.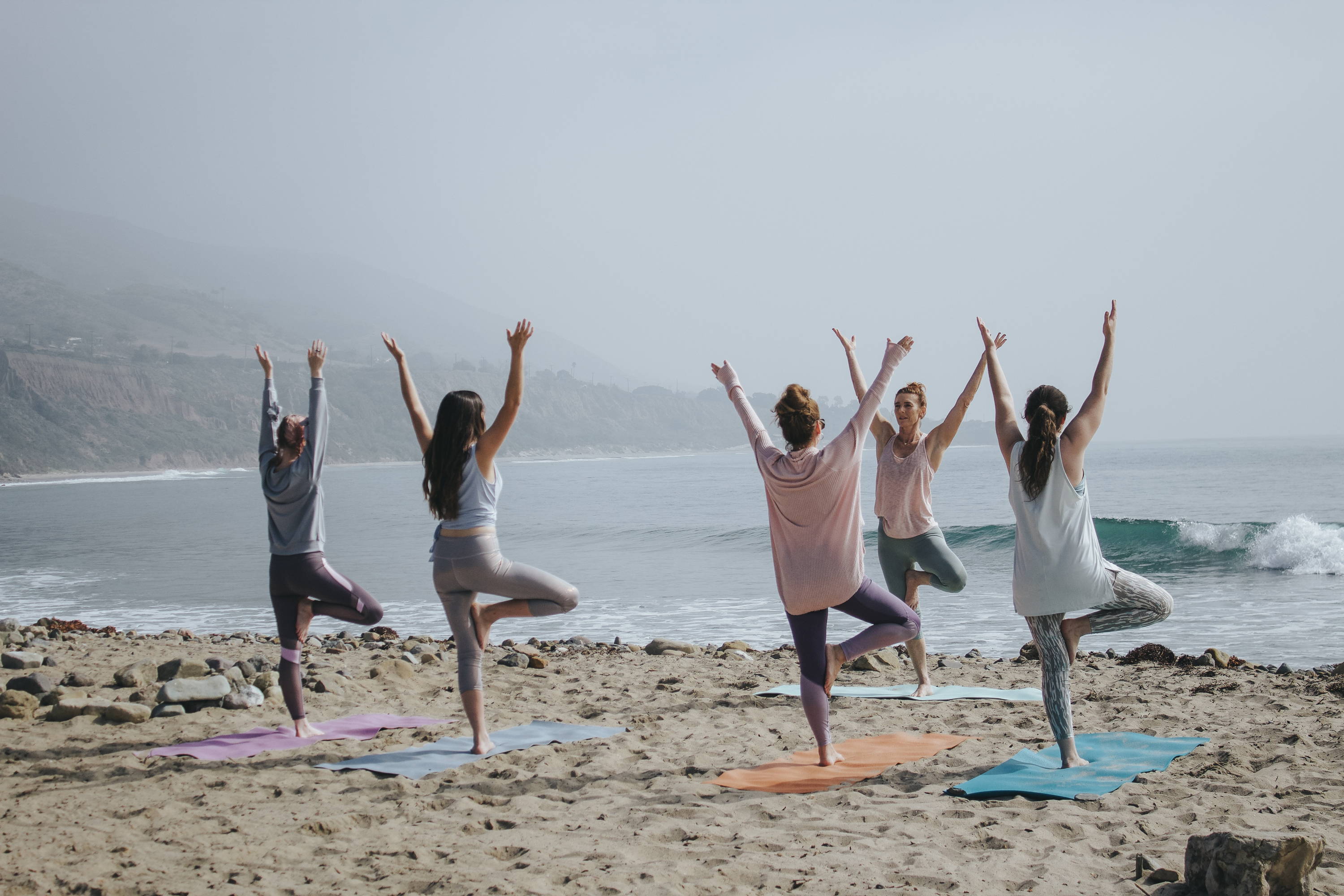 Traditionally, "wellness retreats" were loosely based on the spa model that focuses on physical transformation and weight loss. Instagram was awash with perfect images of women participating in virtuous-appearing activities, sun-worshipping, and inhaling crazy amounts of avocado.
Today, the culture of wellness retreats for women has moved past the mantra of "lose weight to feel great", a week of yoga, vegan meals, and green smoothies in Porto. Instead, the avid women's wellness retreat goer of 2021 is all about self-empowerment, bonding, networking, and transformation.
The great thing about female empowerment retreats is that there's no set "type" of woman – they're for everyone. Whether it's a long intimate weekend in the countryside or a weeklong gathering in some remote mountains, there's one thing for sure, these wellness retreats help create strong sisterhoods that not only encourage networking but also long-lasting friendships.
Another thing that female empowerment retreats do is they help us face things we fear physically and mentally, but the difference between doing this alone and on a wellness retreat is that you're surrounded by other women, who're rooting for you, which instantly creates a safety net. If you find the right all-women retreat, it can be a liberating experience.
While many women's wellness retreats focus on fitness and healthy eating, great ones also offer periods of downtime in a distraction-free space. Reflection is a huge part of growth, and having that time to look back to go forward will also help create a positive mindset.
Post-Pandemic Retreats for Women
Solo female travel is rapidly rising, making female-only wellness retreats even more appealing, And as the world begins to reopen, there'll be a growing desire to travel, reflect, and meet-up with other women from around the world. It's also a great way to support all-female initiatives – it's a win-win!
An exciting example of this is Leo Tribe's women's only retreat in the stunning Caucasus Mountains, Georgia. This exclusive seven-day European mountain escape is welcoming 14 like-minded women to bond, enjoy and empower others and themselves in a charming, precipitous area this coming October.
Imagine waking up in a luxury hotel and being treated to a view of rugged, pastoral mountainous terrain and fresh air before heading off into the wild to explore.
Emma Jordan, Leo Tribe Fitness founder, stands for women supporting women and after 20 years in the fitness and wellness industries, she's no stranger to helping other women escape the constant pressure, struggles and stress that we face on a day to day basis.
From long-distance hikes to awakening yoga to pampering spa treatments to learning how to slow down and enjoy good food, company, conversation, and a spot of Georgian wine tasting, Leo Tribe Escapes is the ultimate luxury wellness escape that aims to feed your soul as well as your body.
Housed in the luxury Rooms Hotel in Stepantsminda, you'll easily lose yourself in the majestic milieus. Putting down your phones and enjoying the quiet solitude while coming together with a diverse group of strong women that share the same values will be one of the most rewarding gifts you can give yourself.
Something is endearing about watching other women positively change and then changing alongside them. Watching that shift. Working your way through all those things that have been holding you back, preventing you from moving forward in life. Reacquainting you with power.
If you haven't already attended an all-female retreat like Leo Tribe Escape's Georgian adventures, now's the time. Every single one of us requires time to momentarily stop, reflect, and recharge – and after the year we've had, this is the perfect way to escape, albeit fleetingly, from our chaotic lives.
When was the last time that you can genuinely say that you made some quality time just for yourself?
Empowerment retreats for women act as great reminders to take time out for you. This is where strong female friends are made thanks to the supportive girl gang mentality that is shared among retreat organisers and participants; so here's to lifting yourself, challenging yourself and becoming the best version of yourself again.
And as the dulcet lyrics of Andra Day singing "Rise Up" permeate the office loudly, I suddenly feel electrifying sensations and I am reminded that we women have to stick together. We should always be allies, not competition and we must continue to always seek change, rejuvenate and renew as to not harden in a world that is continually challenging us.