| Anna Jasper
Our Newest Luxury Swimwear Boutique at the 5 Star Jumeirah Al Naseem Hotel
Join Us for the Grand Opening of Our Latest Luxury Fashion Boutique in Umm Suqeim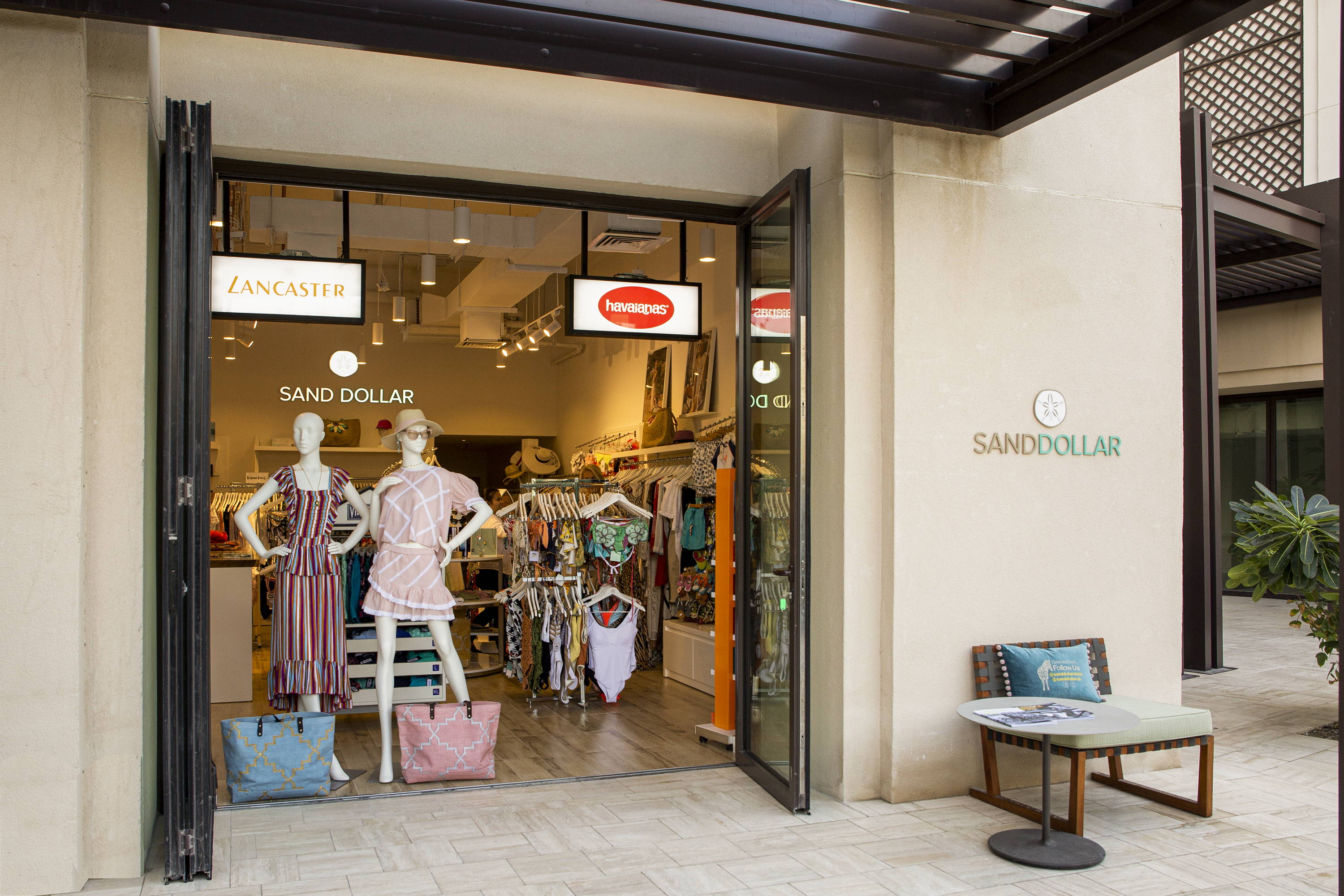 ---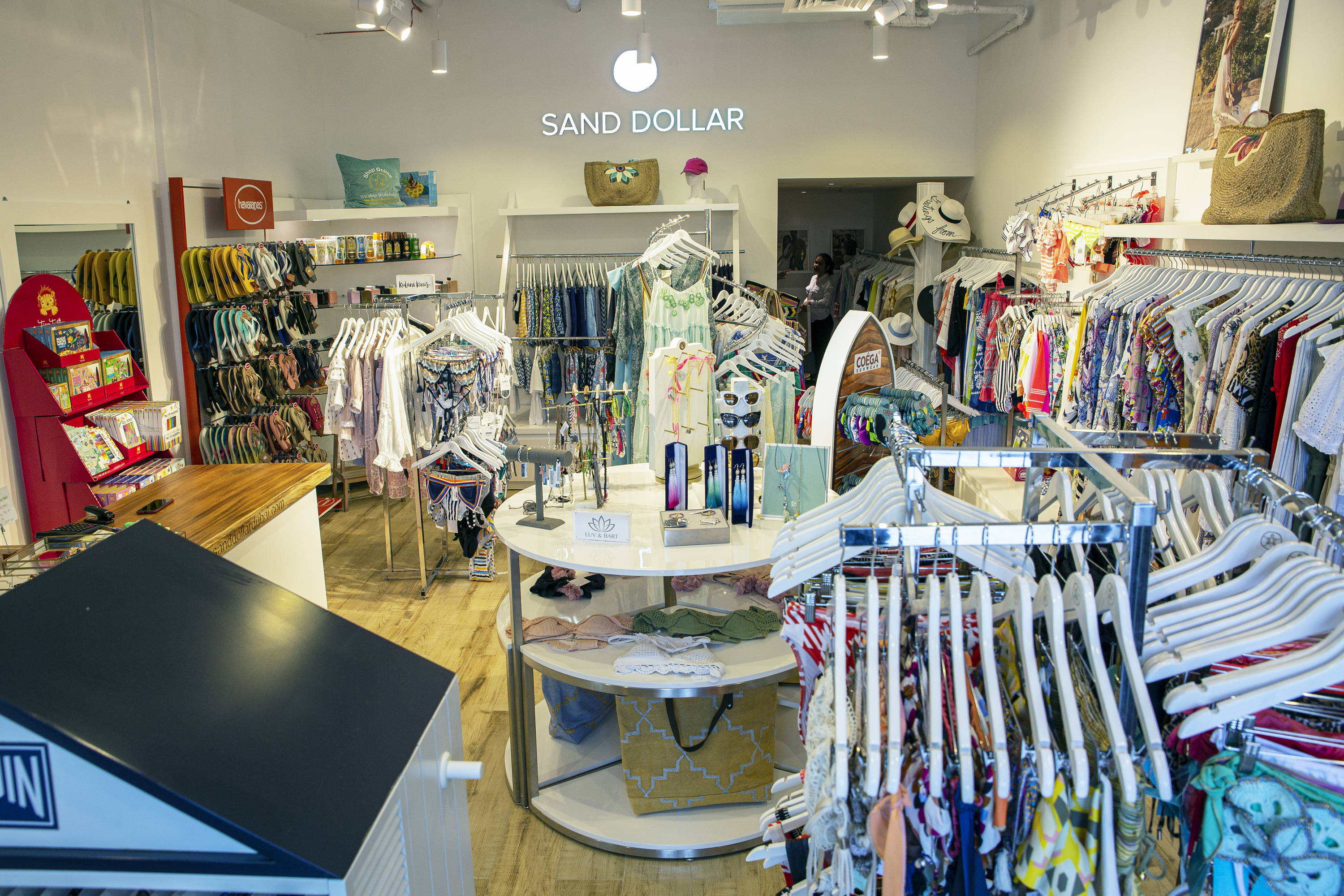 Shopping for luxury beachwear and designer swimwear in Dubai just became more convenient with our newest luxury fashion boutique at the Jumeirah Al Naseem Hotel. This will be our second location with the Jumeirah Group, our first is located in their 5 star hotel, Mina A'Salam. The Jumeirah Group's values and commitment to providing a premium experience for their guests exactly matches our own – so naturally, this was a partnership we were excited to develop.
---
You can find the 5 star Jumeirah Al Naseem Hotel nestled between its two famous sister Hotels, The Burj Al Arab and Mina A'Salam Hotel, both owned by Jumeirah Group. Once inside the hotel lobby, head straight through the marble reception lounge and out the doors heading down the stairs to the pool. We are located to the left-hand side, next door to the friendly, trendy Y-12 Salon for men. It's not a coincidence that our newest luxury swimwear boutique is situated right next to the pool, not only is it a convenient spot, but it comes with an inspirational view.  
My first encounter with this fourth addition to the Madinat Jumeirah, when it first opened almost 3 years ago, was due to the huge hype surrounding a new Crazy Shake and Burger joint in town, the famous Black Tap all the way from New York City! I took the kids down there for a crazy Shake to celebrate the end of term and start of the Christmas holidays and boy what a treat! I couldn't have imagined that we would be opening our fourth store here one day. Jumeirah Al Naseem is also home to 2 other fabulous restaurants that I regularly frequent called Il Boro and Flamingo Rooms. All in all, it's a great place to have our new spot.
---
Our goal at the Sand Dollar Luxury Fashion Boutique is to create a relaxing and enjoyable customer experience from beginning to end. The first step to a relaxing experience is a convenient location; for our fourth Sand Dollar Luxury Swimwear Boutique, we wanted our services to be more accessible to the Umm Suqeim community and our new location in the luxury hotel Al Naseem, is just minutes away from both Umm Suqeim Beach & Umm Suqeim Park.  
But the location isn't the only exciting thing about our latest luxury swimwear boutique, it's also our largest brick and mortar store! That means more designer clothes, more luxury beach accessories and more fun!
To commemorate this milestone, we invite you to attend our Grand Opening event, Wednesday, 4th of December between 8:30am – Noon. Abigail Love will launch her By Abigail Love collection for the first time in the Middle East, and we're also debuting our new collections for 2020 early! Not only can you own the latest designer swimwear before anyone else, but you'll also receive an exclusive 25% discount when you shop in our latest store in the Umm Suqeim district!
Patrons can enjoy complimentary refreshments and hors d'oeuvres in-store whilst entering our competition to win our Sand Dollar Hamper valued at AED 4000. Customers can also claim a FREE wet bikini bag (worth 120 AED) while supplies last. To RSVP please email sanddollardubai (@) gmail.com or call +97145516211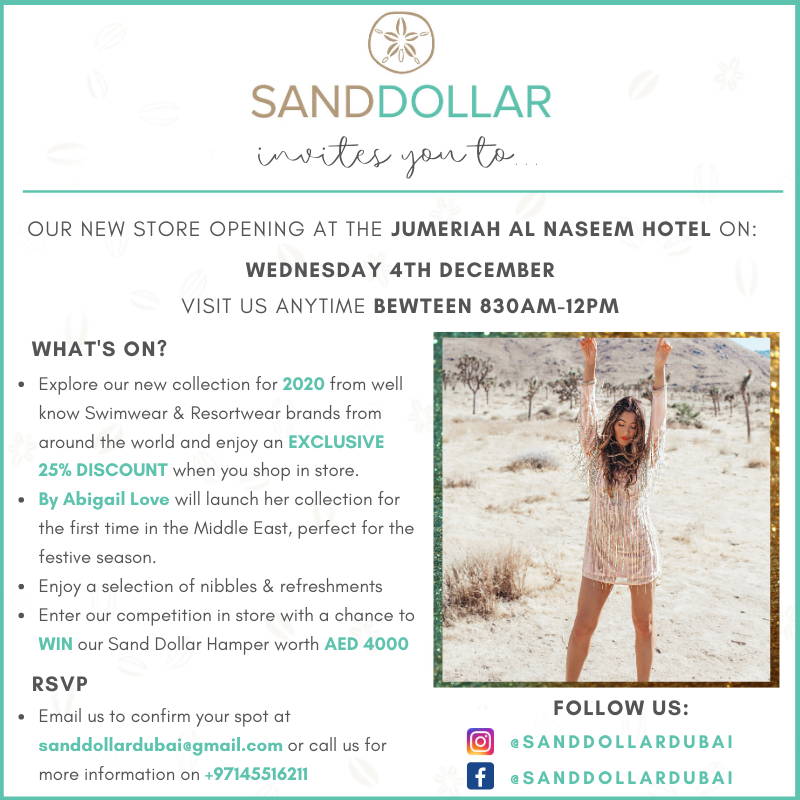 ---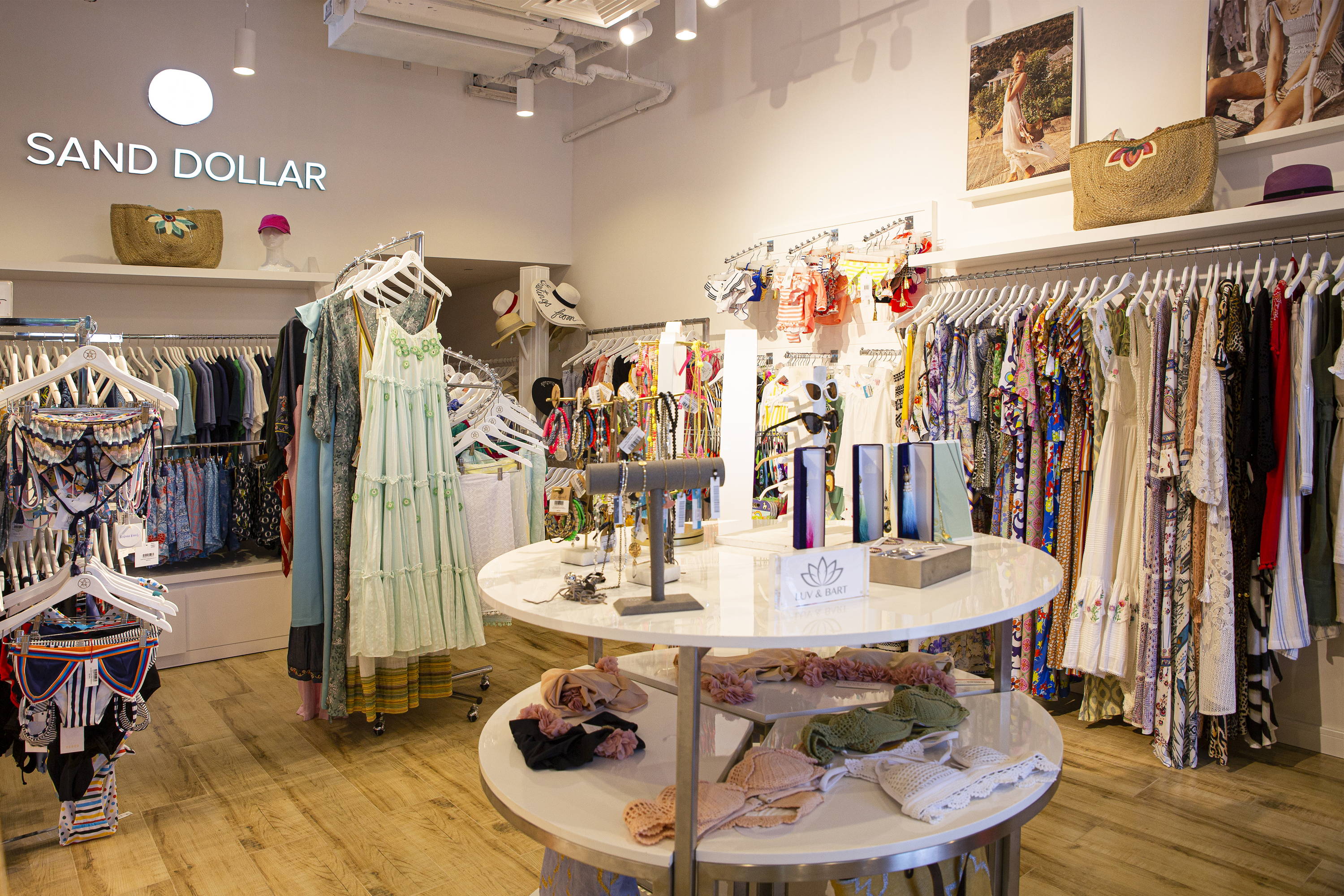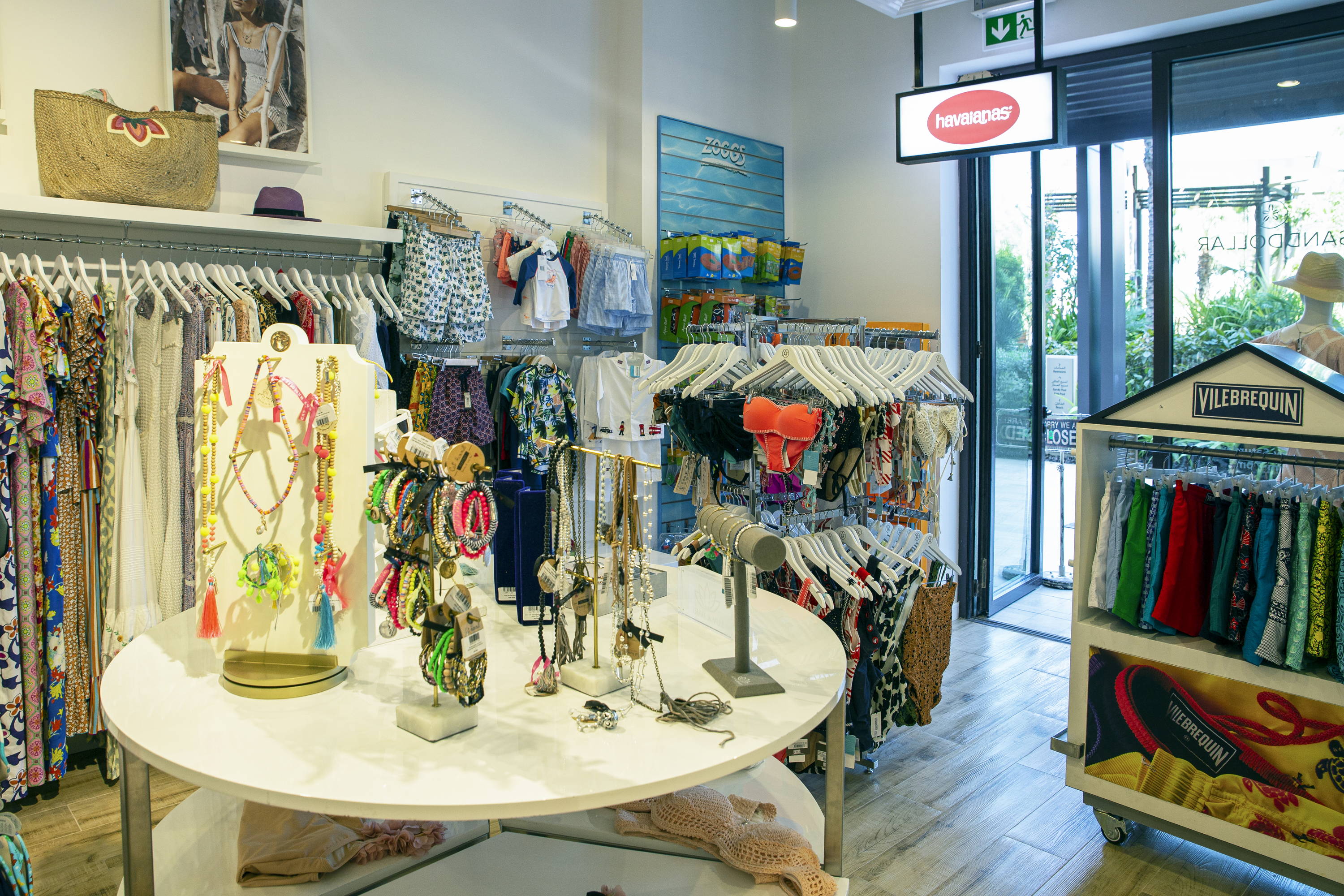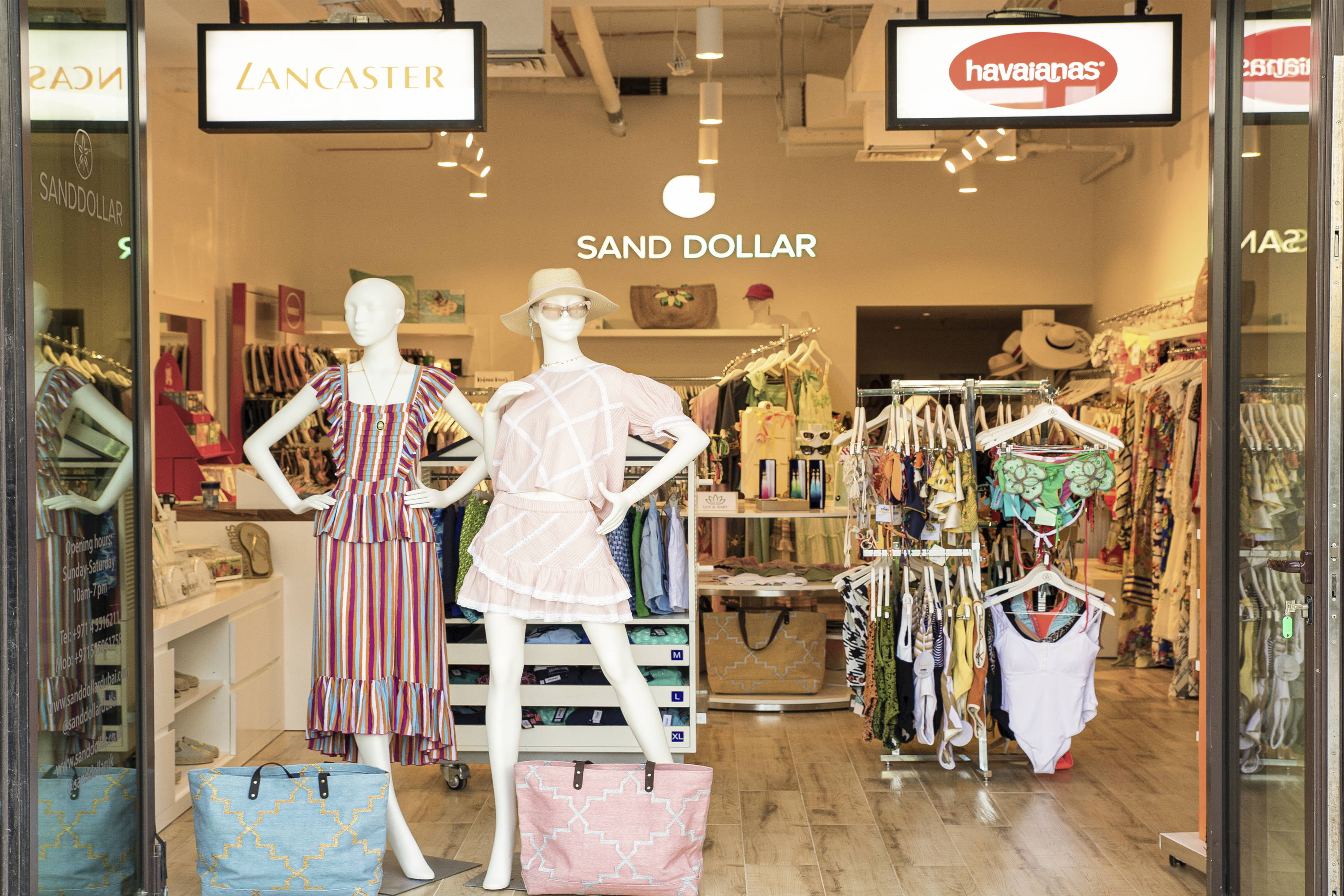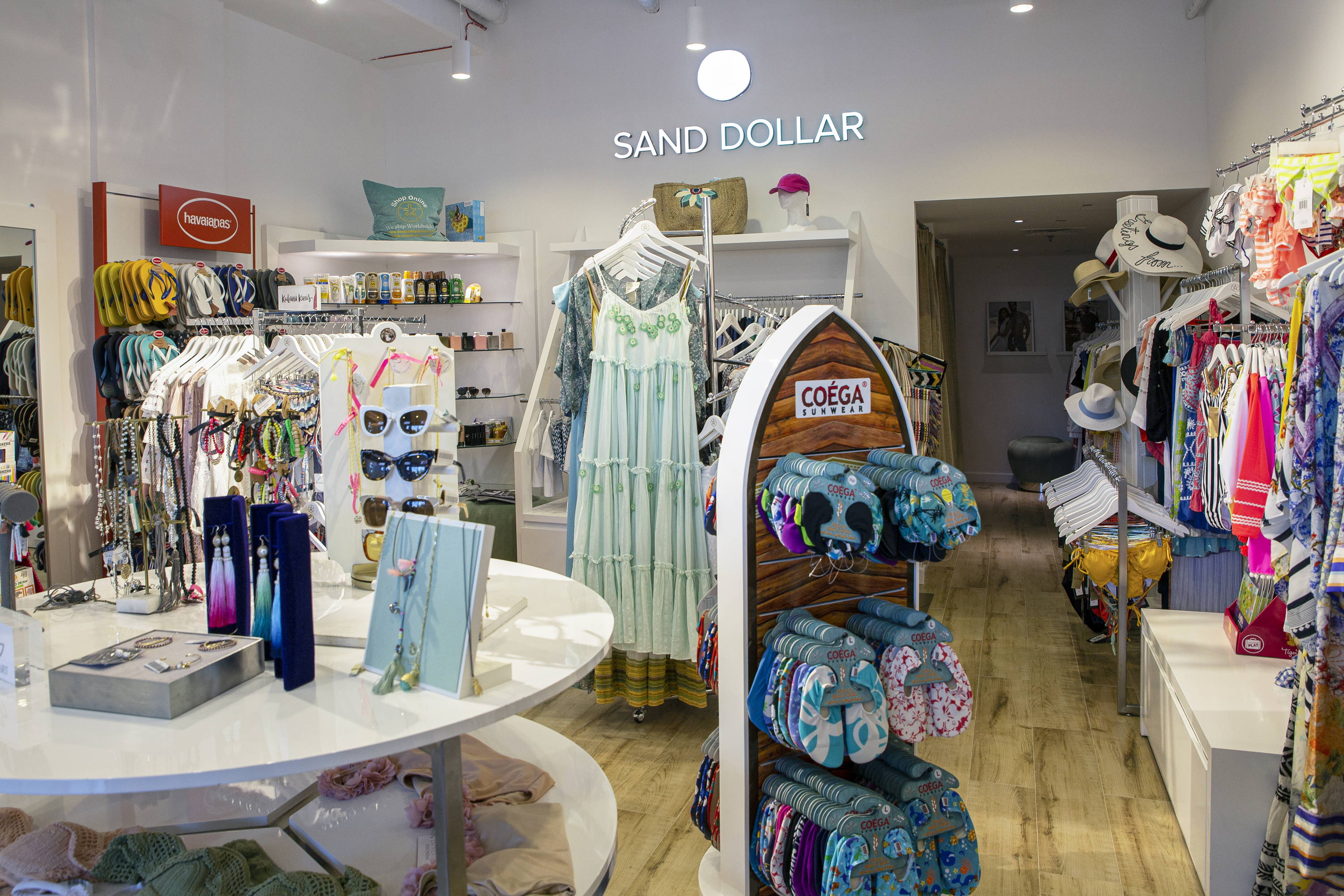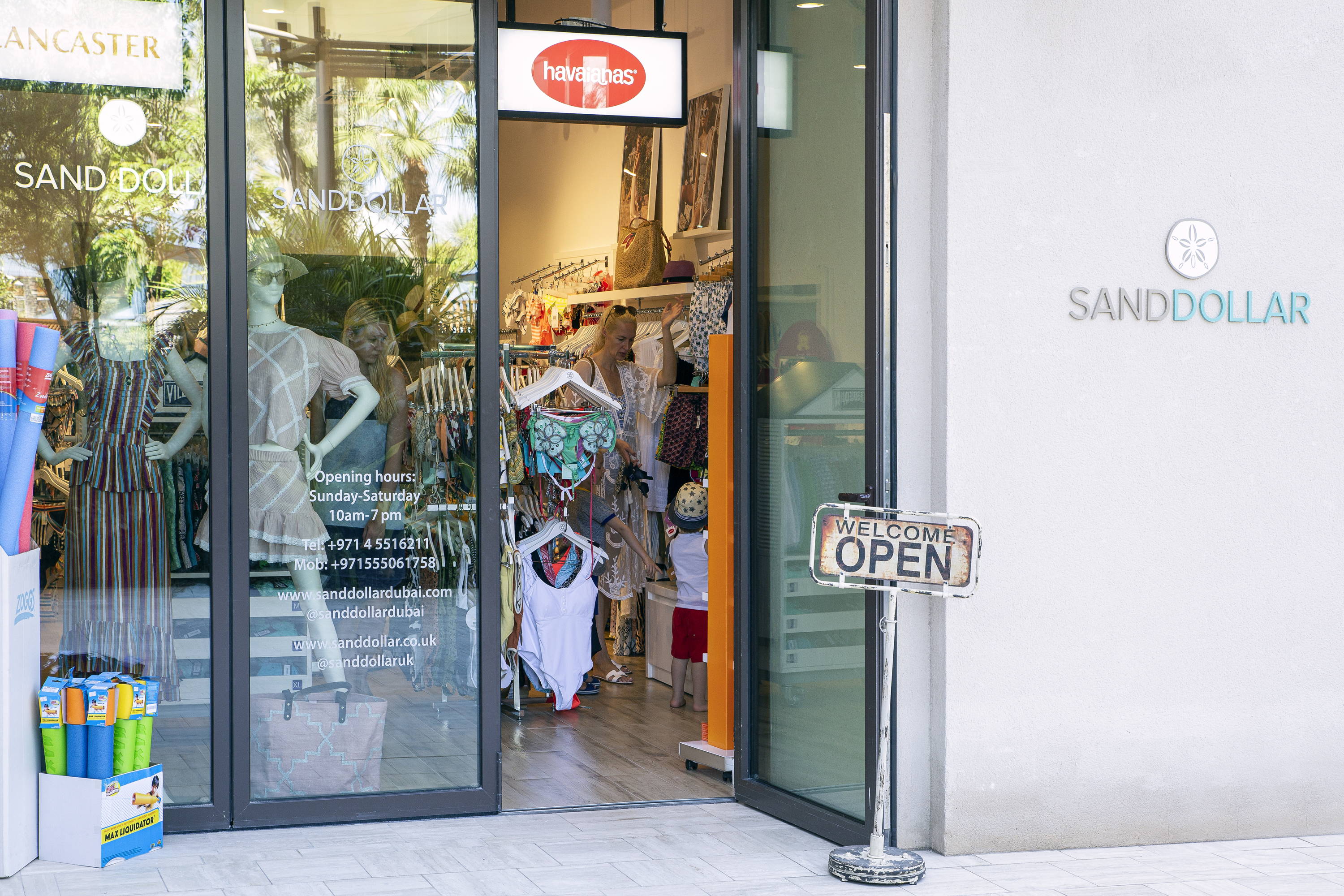 An Unparalleled Online Shopping Experience
If you can't make it in-store, don't forget about our exclusive "try before you buy" service for customers shopping online in Dubai. We know it's not always easy ordering luxury swimwear online – some brands fit differently and you may be in between sizes. When you shop at our online swimwear and beachwear boutique you can choose to have our drivers come to your location with the products you have selected. Only purchase what you like and we'll take the rest back with us. We will arrive in 1-3 hours from your checkout if you order before 3pm, Saturday-Thursday. The best part? This service is complimentary for all orders over 1000 AED and just 25 AED for all other orders.


Our commitment to your satisfaction is second to none, whether you're shopping in-store or online. Online you can expect an extensive inventory, quick delivery and a virtual chat that is available in real-time and is staffed with our in-house employees - no outsourcing here. In-store you'll be met with a smile by our seasoned customer service personnel who know our products and selection inside and out and can assist you in designing the perfect beach-chic look.

There are no shortages of 5 star hotels in Dubai and we believe that our products go hand-in-hand with the hospitality industry. There's no need to use a virtual dressing room when you can hop from the hotel, to the pool, to our store in a matter of minutes. We've found that Luxury Beach Resort guests often need a place to shop for any forgotten essential luxury beach accessories, latest designer swimwear collections, men's beach outfits, sunscreen for the kids, and more or less everything but the water! 
Thank you for trusting us with your shopping experience. We're thrilled to continue providing you with curated beachwear selections and the latest designer swimwear available. See you at the Jumeirah Al Naseem!