| Lucy Gibson
A Day In The Life Of: Sand Dollar's Owner, Lucy Gibson
---
Spare time? What's that? It does seem that I am constantly running around like a headless chicken but if I actually think "What do I do in my spare time?" it's not all work, work, work (which I also love to be doing believe it or not!).
---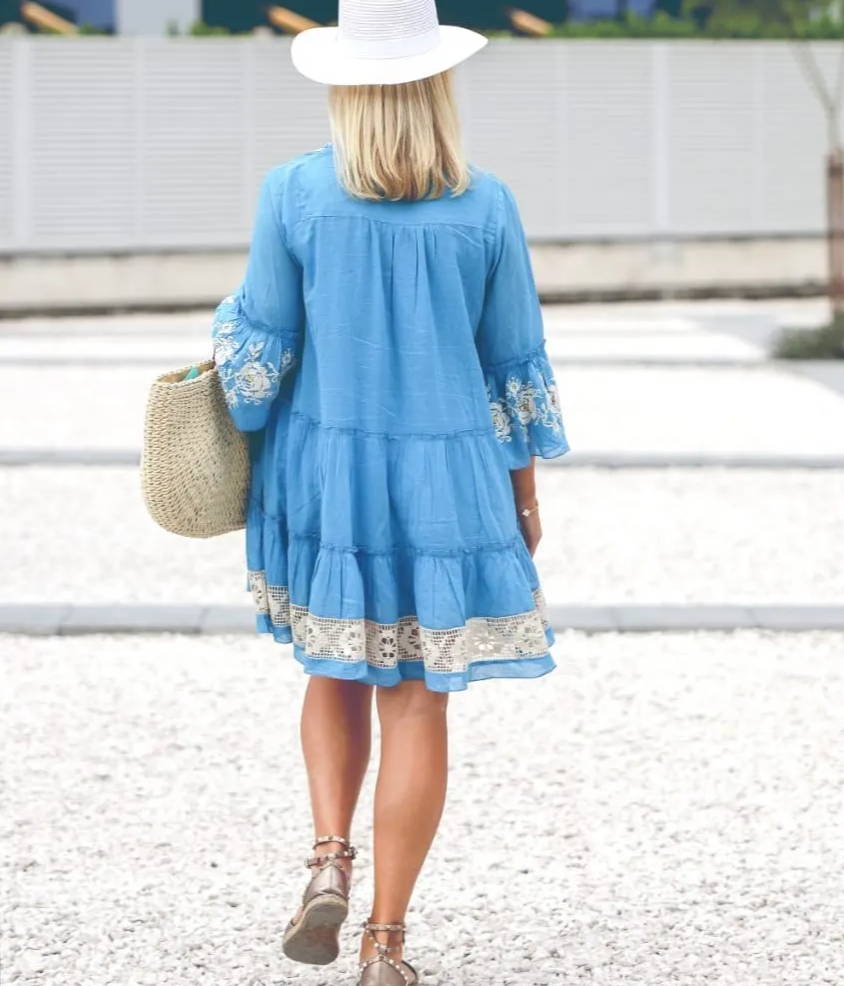 How do you usually start your morning?
I'm not sure if there is a word which describes something that you hate but actually you love at the same time?! I'm referring to the fitness classes I go to every morning after I've dropped the kids off at school. It's an hour every week day starting at 8.15am and it is HARD, but the results are amazing! I've been half-heartedly doing exercise since I moved back to Dubai in 2004 (when I was 25 yrs old) and have never really been 100% committed until I joined Leo Tribe fitness 2 years ago.
What's different to this than other exercise regimes you have followed in the past?
The founder of the group is a totally motivated and motivating lady called Emma Jordan and it's a group class conducted outside. What I love about it are the no messing attitudes and that you have to just get on and do it. She pushes you to max and is very informative about what we are doing, why we are doing it and what the health benefits are. Whilst there I have met some really lovely ladies (who now are good friends and help undo all the good work by regular nights out!) and have even been invited to join a Pokéno Group (I had heard of this but never really got what it was, will fill you in later). Each class is different every day, all as brutal as the one before, but once it's done I feel set up for the day. Check out her Facebook page or Instagram account for inspiration!
What do you wear to the gym?
I have the worst collection of gym clothes, all very old and non-matching- unlike my swimwear Collection, for obvious reasons! For this reason we are expanding our product offering and will be adding Women's Gym wear, and not only that but it will be affordable gym gear! Check out the swimwear collection I like to wear and please comment below on any swim or gym brands you would like to see stocked with us and we will see what we can do.
Shop Lucy's Favourite One Piece Style
What do you like to do at the weekend?
I really like to get down to the coastline, either on the beach, on a boat, in the sea and definitely out in the Sun. I have always been a beach baby and loved being in the water. We often spend the weekend on our boat and I love to take my 3 Yorkshire terrier dogs. We have a paddle board which I get them on and paddle them to the beach with the girls to look for Sand Dollars (not sure what they are? Find out more here). As my 2 little girls are still young, they are early risers so I often find myself on a deserted beach at 6 am in the morning going for an early morning stroll and paddle. It's the most peaceful time of the day so kind of makes it acceptable to be not getting a lie in on the days I'm not doing a school run!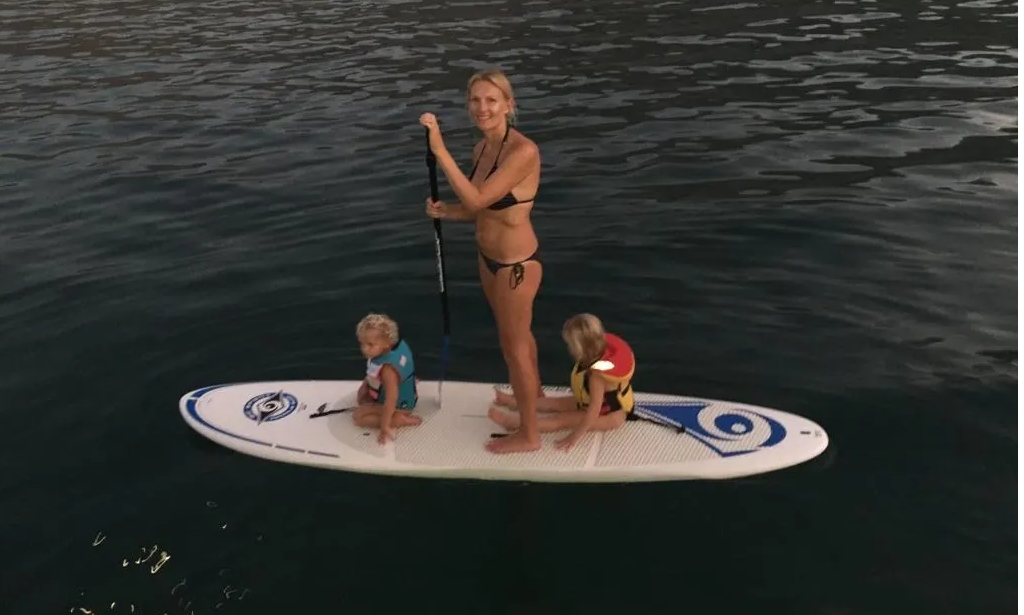 Shop Lucy's Favourite Bikini Style
---
How do you juggle socializing and family time?
I try not to go out too much in the evening during the week as it's such hard work to get up at 6 am and get through the day with the effects of the night before hanging over me! But sometimes it happens and it's normally for a nice meal out with friends, which I love doing. Living in Dubai gives you too many options for fabulous restaurants to eat in and there are always new Venues opening.
What would you say is your favourite restaurant in Dubai?
I must say though that my all-time favorite, (and has been since it opened 10 years ago) is Japanese restaurant Zuma. I wouldn't say it's fine dining but more the highest quality of food served in a sophisticated but relaxed atmosphere. There is a great party Vibe also if you want to join that after in the lounge area upstairs at the bar with in-house DJ. This is where my husband organized my surprise 40th Birthday with my nearest and dearest flown in from all over, what a great night! Another place we often visit at least once a week is the Club House on our Community where we live. We live on the Ernie Els Golf Course so it's very easy to walk round the corner and grab a quick dinner with the kids.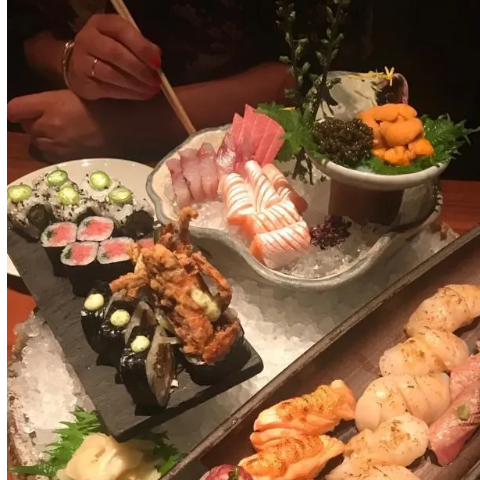 How do you switch off from work?
My all-time indulgence which I love to do if I have time is to book into Chi Nail Spa in Motor City. I put the kids in bed and then drive up there for a manicure and pedicure whilst having either one of their express facials or head neck and shoulder massages. It's super relaxing in there with clean white furniture, reclining chairs and chilled mellow sounds of relaxation. The staff that work there are so polite and professional, Jocelyn and Haui are my personal favourites. I try to go every 2 weeks as it really does switch off my brain, and gets me off my phone!! It's pure luxury....

Is it expensive to go out in Dubai?
If I'm not doing any of the above I'm probably at home, I love being at home. We have lots of family over visiting regularly along with friends who come over for holidays. Living in such a beautiful and safe Country with fabulous weather does mean lots of visitors! It can become expensive with all of the entertaining and I'm sure anyone reading this who lives can relate. Checkout Sand Dollars Bargains Page on Facebook if you are not already following us, you can definitely save a few pennies there and even grab the odd freebie now and again!
Shop Lucy's Beachwear on a Budget
---
Over to you...
Remember to comment below with your favourite gym-wear brands so we can go through your recommendations and get them in for our new range!