| Lucy Gibson
Half Term Destination - One and Only St Geran
What makes this Resort a great Escape for October Half Term?
One of my best holidays in my adult life was at the One and Only Le Saint Geran last year (2018) in the kids October half term. It is located on a private peninsula at the Northern Tip of the Belle Mare Coastline. I went with my husband and 2 kids, Connie (then 6) and Betsie (then 5) for a break away and some much needed rest and relaxation.
Why was it so special?
Well… where do I start? There were a number of factors that contributed to this being such an amazing holiday starting with the plane Journey from Dubai! The flight time between Dubai and Mauritius is a 6.5 hr journey and as we were flying Emirates Airlines and were lucky enough be in Business Class we were off to a good start! We met a lovely family on the plane who were sitting next to us. Little did we know they would be the reason for us extending our holiday by 2 days so we could be part of their wedding day celebrations, and what a fantastic location for a Beach Wedding it was!
Shop Lucy's Beach To Bar Looks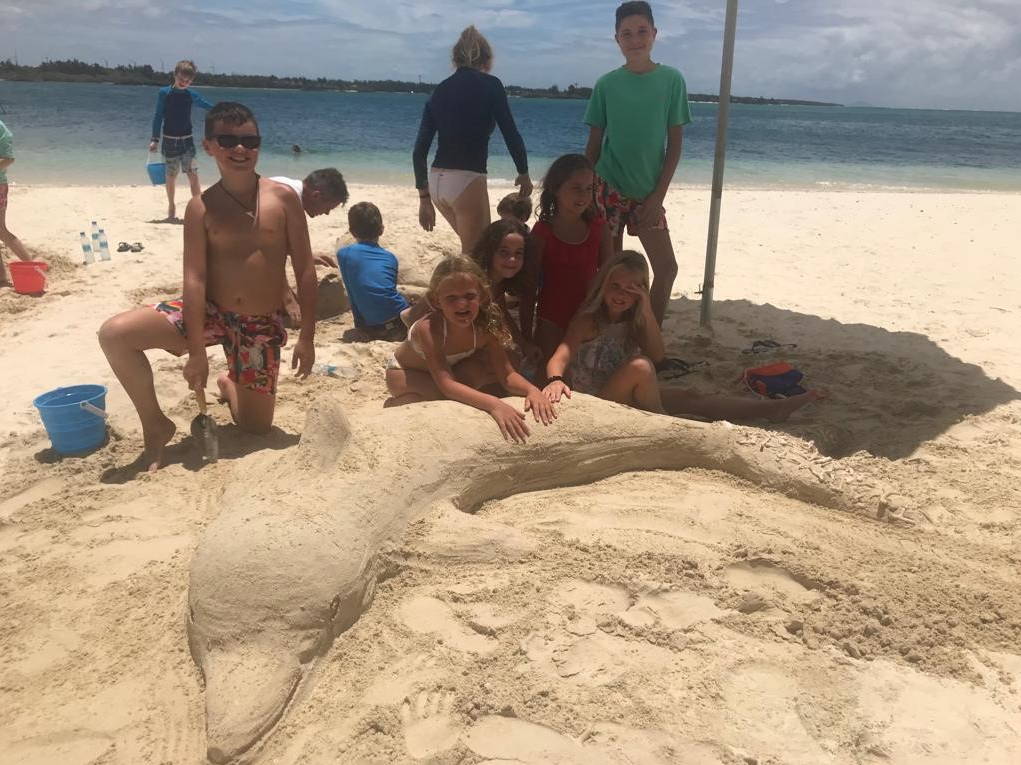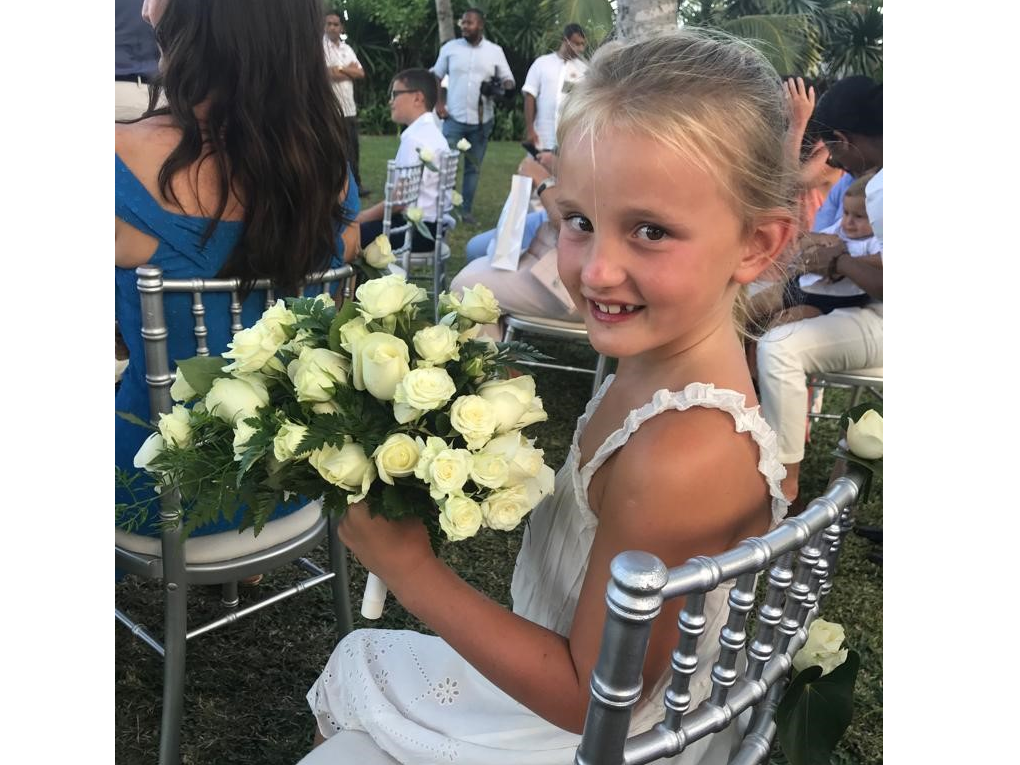 ---
What's the best time to visit?
We were lucky to be arriving in time for the 43 year anniversary celebrations which fell on the 20th October 2018. The Resort had put on a Gala dinner for all of the guests following a Circus theme. Circus Acts and fancy cocktails started the evening following by a fabulous buffet dinner and ending off with a grand fireworks display. It did actually rain on this evening but it did not stop the celebrations! October and November are recorded as the driest months to go to Mauritius with roughly only 1 day a month of rainfall, we didn't mind that the one day was during our holiday- living in Dubai, it's quite a novelty to have rain!
Is it family friendly?
Throughout the holiday there is plenty of entertaining for both adults and children. Me and the kids spent a lot of the time down at the Water Sports activity bay where you can enjoy an extensive variety of activities including water skiing, laser sailing, Hobie Cats, kayaking, glass-bottom & snorkeling boat trips, kite surfing, scuba diving, parasailing (get the hotel to organize this. We were approached by what we call the looki -looki men on the beach and went with them, not a good idea! We ended up telling them to take us back and then found out best to use the Hotel's approved guys). All of this is with no extra cost and unlimited, obviously depending on how busy they are.
---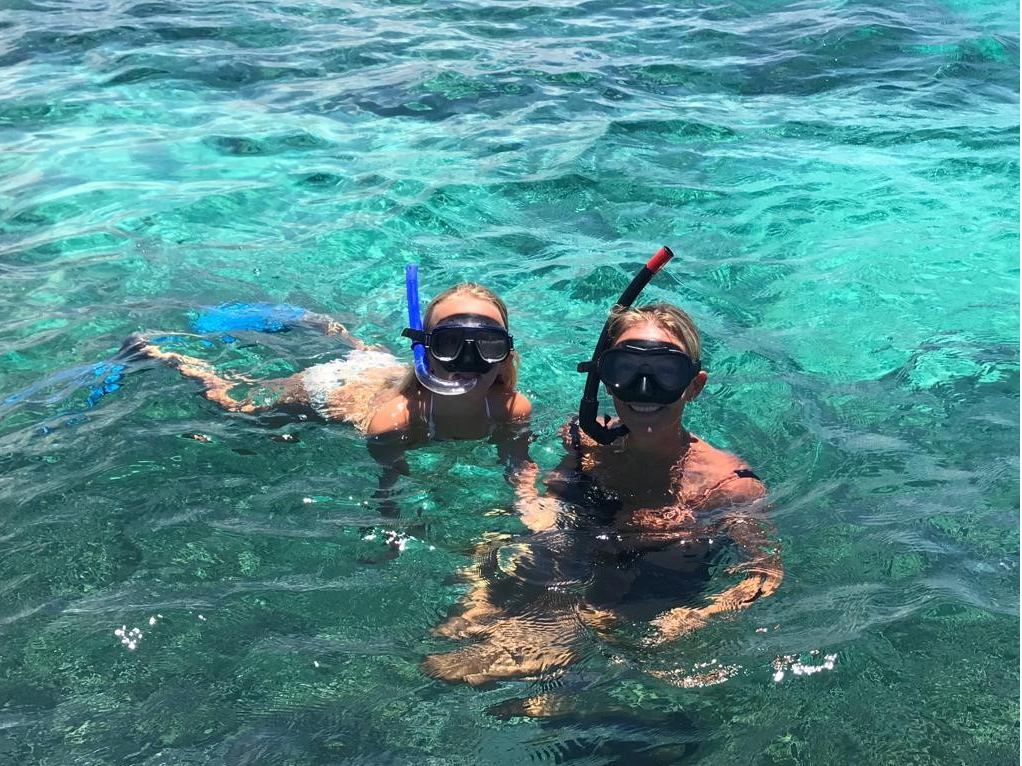 Shop Lucy's Go To Swimwear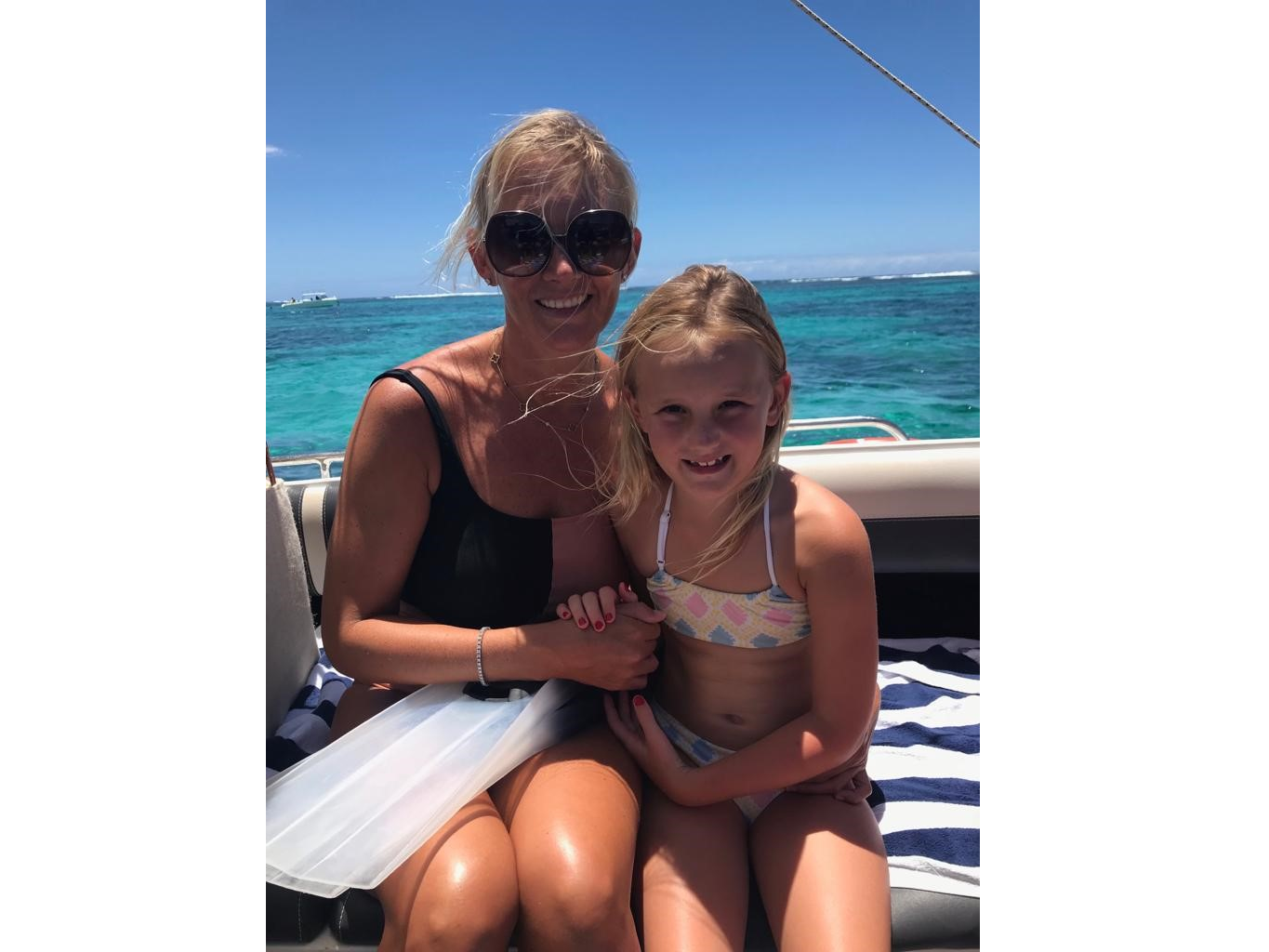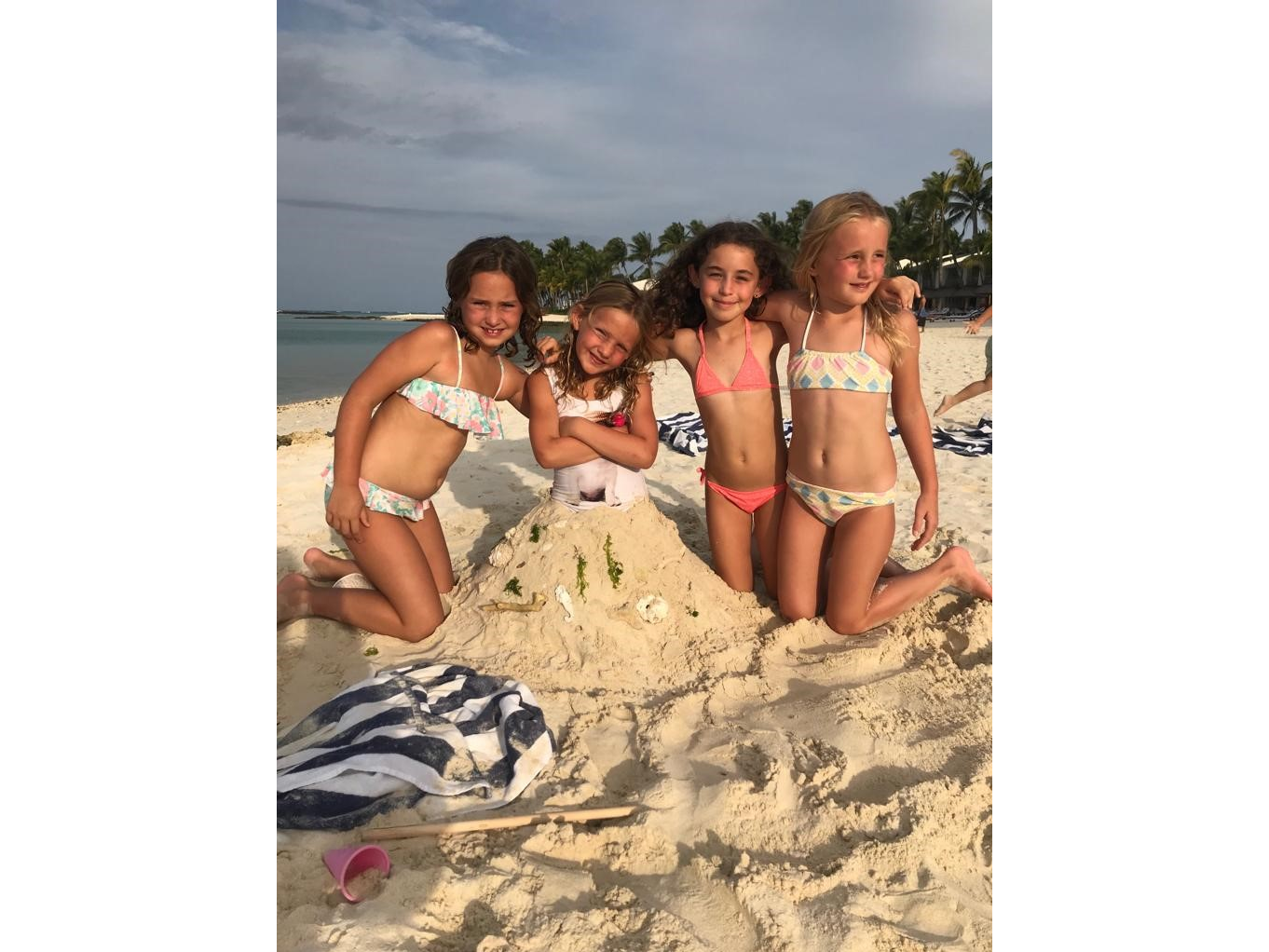 ---
Is there a kids club there?
We spent every day on the Beach close to the pool swimming, eating and drinking breaking the day up here and there with the odd activity. One activity that stuck in my mind, and got the whole family involved, was a sand castle competition organized by the Kids Club. It was really well organized and surprising how competitive we all got! We made a dolphin and thought we had nailed it….we didn't even come in the top 3 so went back to our Mojitos, tails between our legs, back to the poolside. The kids were all happy as they were given access to a huge cool box full of ice-lollies, everyone a winner in their eyes! Judging from the number of people (the majority I would say) who were at the Resort from the UK, it proves the distance is not an obstacle.
We met an amazing group of people whilst away and even bumped into a family we met the year before at the Jumeirah Vittaveli in Maldives. You can read my other Blog post about this Resort, it's another memorable holiday on my top 5, a great place for Half term in February.
Is the airport far away?
To end our special Holiday, instead of taking the 45 minute car journey back to the Sir Seewoosagur Ramgoolam International Airport (SSR), we decided to go "As the Crow Flies" and booked a Helicopter. This picked us up from the Hotels Helipad which is a grass patch bordering the sea and within the hotels grounds. Door to door it's a 15 minute journey flying over the mountains, a beautiful way to travel and take in the views. I would highly recommend it if you are not nervous to fly!
---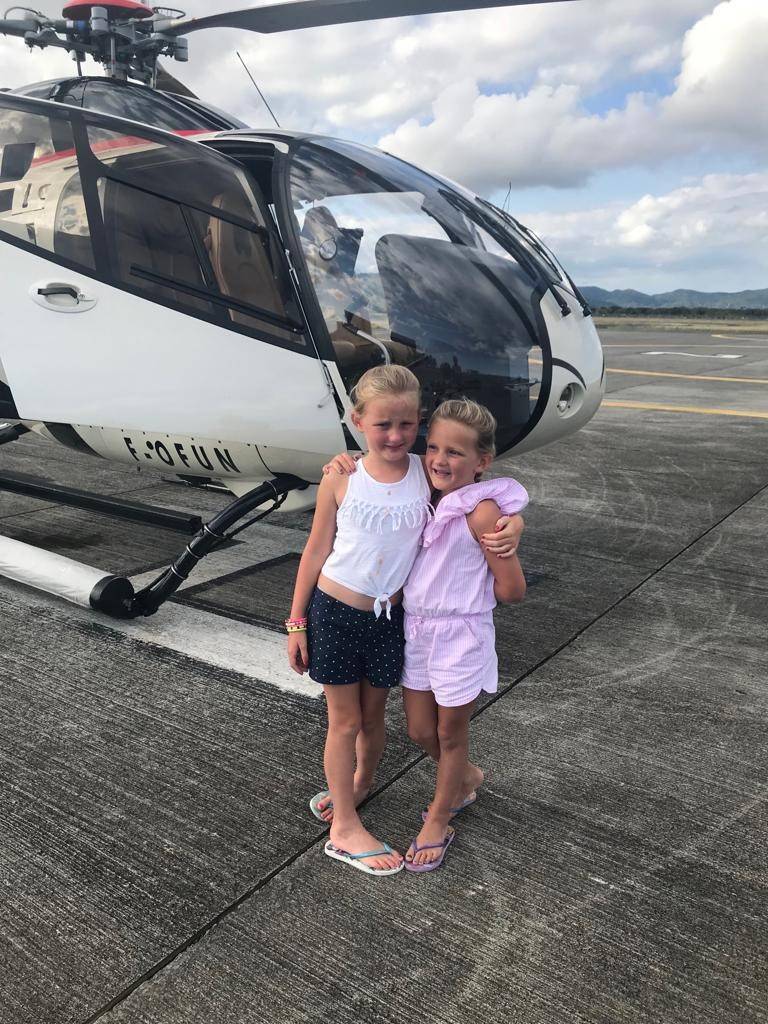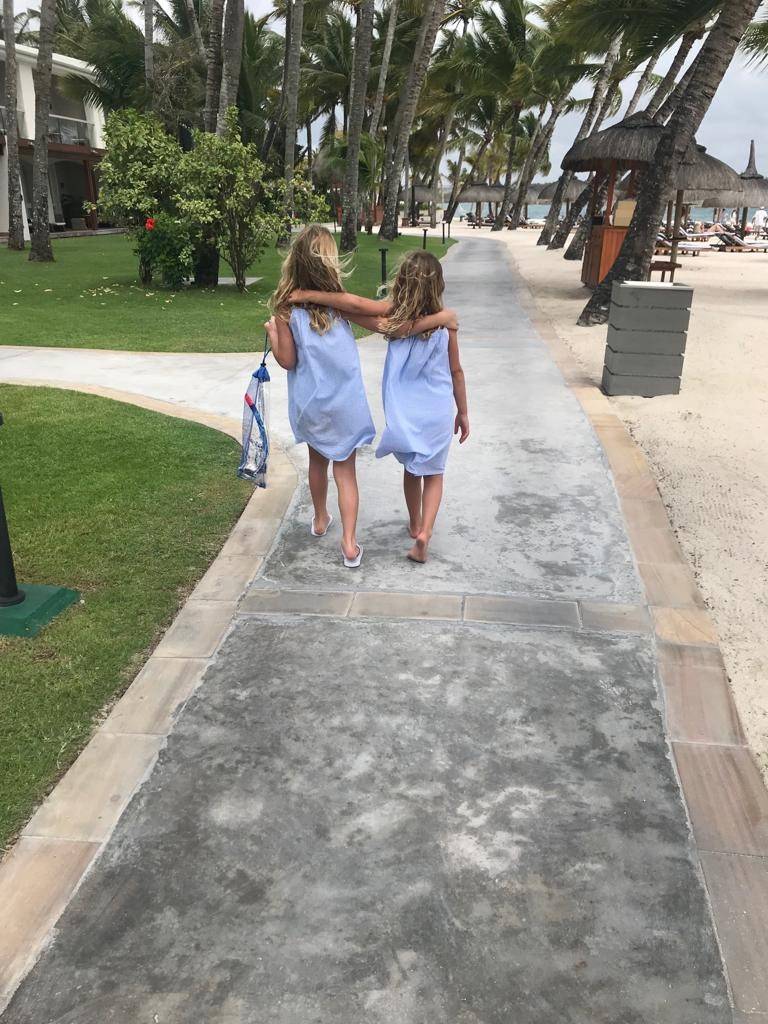 ---
Shop Lucy's Packing Essentials For Her & The Girls
---
Outfit Inspiration
If you have a holiday coming up and need some help on what to pack and outfits to wear, check out our outfit inspiration page to help you pack for a family fun trip!
Over to YOU
We'd love to hear what you're favourite holiday has been and why, make sure to comment below.
---