| Victoria Zurakowski
Our Favourite Gift Wrapping Tips To Make Your Christmas Presents Pop
---
Tis The Season For Gift Wrapping - Learn How To Make Yours Stand Out
(or let our complimentary gift wrapping service do it for you)
---
The History Of Gift Wrapping Paper - How It Came To Be
There's nothing more satisfying than giving a beautifully wrapped Christmas present. Over the years, the art of wrapping gifts has become even more spectacular with many making sure they buy the very best gift wrapping paper and trimmings to ensure their presents look the part. In many cases, the decorated gift is more exciting than the gift (well, this is the case for small children anyway!).
So how did gift wrapping come to be?
While it's an art in itself, knowing the ins and outs of the history of present wrapping will probably not help you become an expert in gift wrapping, but, it's still pretty interesting, and it's a fun fact to share at the Christmas dinner table this year.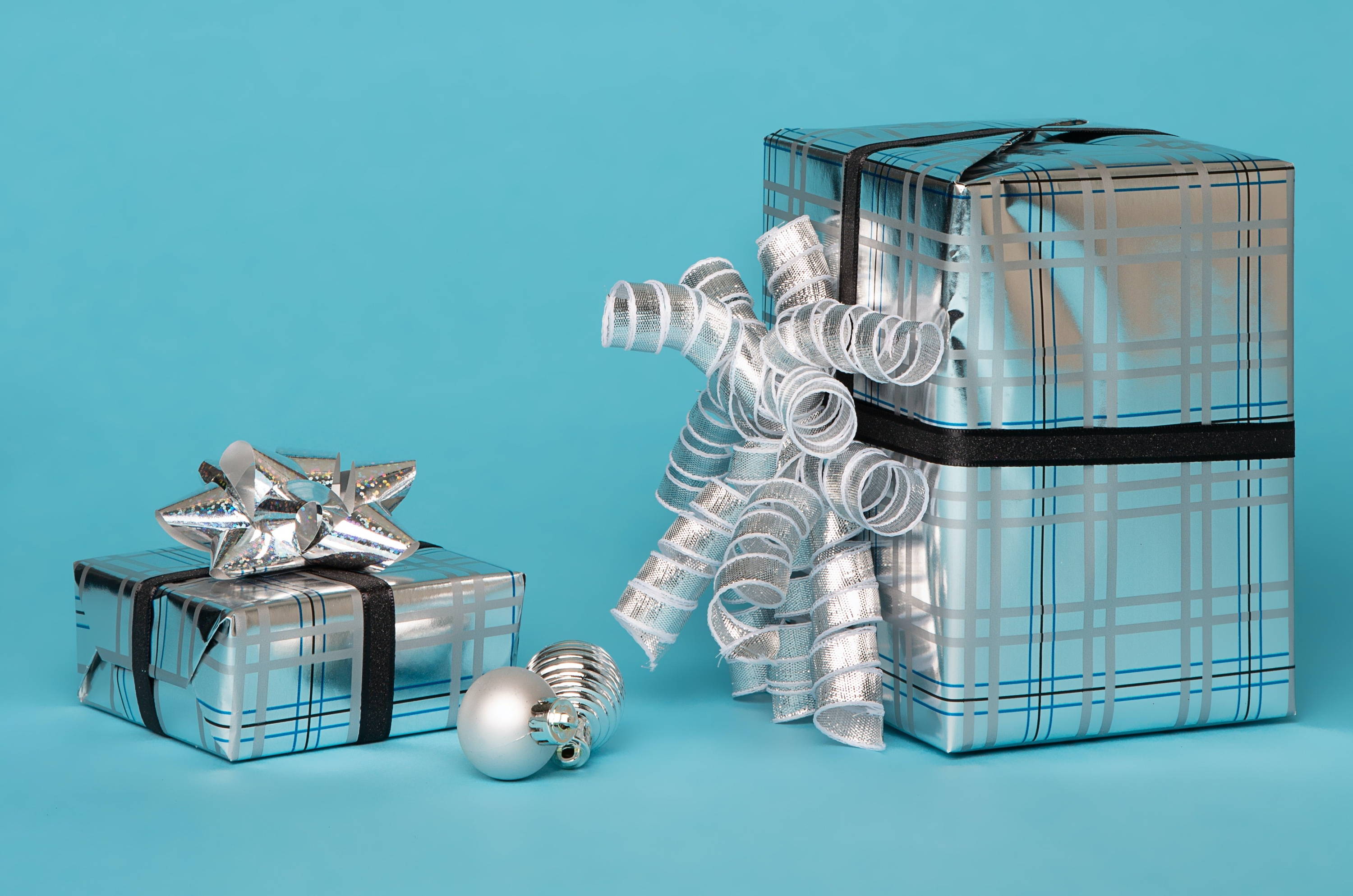 The History of Gift Wrapping
So who invented gift wrapping paper?
The Chinese of course!
In 100AD, when paper was first invented, the innovative and creative Chinese began to wrap small objects for fun. In 800AD, the Egyptians caught onto the paper and gift wrapping paper trend and started to follow suit. However, it wasn't until 1085 when the first paper mills on the Continent appeared that the Europeans started using paper for wrapping their presents, food supplies and other random objects.
Gift Wrapping Paper - A British Obsession
It's no secret - the Brits love gift wrapping paper - they have since the Victorian era. The ostentatious patterned paper they used to wrap presents was a clear sign of wealth and an indicator of class. But Victorian present wrapping paper wasn't like the beautiful glossy paper we know and love today. So what did the Brits wrap their presents with? Wallpaper! Back then, it was a case of the richer you were, the more extravagant and over-the-top your wallpapered present was.
Curiously, the upper-class Victorians temporarily shifted their position on wrapping - they went from flaunting their wealth to wanting to conceal it. The bright, detailed wallpaper gift wrapping paper was soon replaced by standard brown parcel paper that hid the true value of the gift. In many ways, gift wrapping in the UK was affected by the peculiarities of the British class system.
But it was thanks to the Victorians that the popularity of wrapping gifts took off. Today, in most places you go, gift wrapping is the norm when giving presents. These days, it's possible to purchase any kind of gift wrapping imaginable, and you can even see stunning examples of designer wrapping paper in Dubai.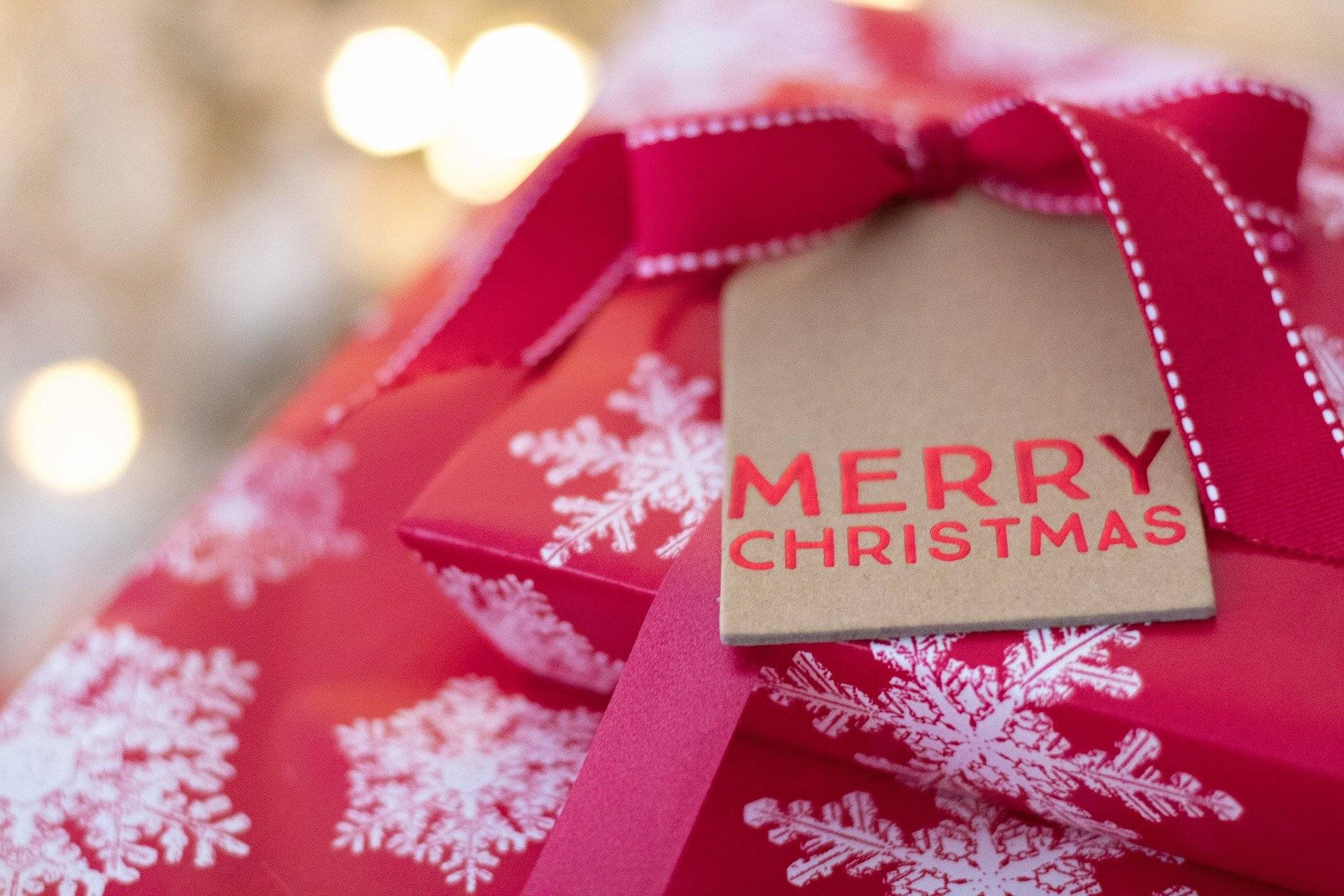 From its humble Chinese beginning to the over-the-top heavy wallpaper to the plain brown packaging paper, there have been some obvious movements in the world of gift wrapping paper. But who took gift wrapping to the next level?
Who other than the Americans?
Post-WWII saw a shortage in traditional gift wrapping paper. This led to a pair of Kansas City brothers printing their own bespoke Christmas wrapping paper. With the advent of Scotch tape in the 40s, wrapping presents became even easier. Then big bows and fancy ribbons started to make an appearance, however, some original gift wrapping techniques and accessories have been re-introduced for effect, such as attaching miniature candy canes to string.
And this folks, is how gift wrapping paper in Dubai, and the rest of world, came to be.
Add That Extra Touch To Your Christmas Gift Wrap
There are plenty of inspirational choices when it comes to present wrapping paper in Dubai, especially Christmas gift wrap, but let's face it, your Christmas gift wrapping techniques help set the tone - this is an excellent way of making a first impression (and we all know that first impressions count). It's also an excellent way of personalising your Christmas presents more.
If you're looking for ways to add that extra touch to your 2020 Christmas gifts, here are some surprisingly easy gift wrap decorating ideas you can easily recreate in the comfort of your home. From using leftovers from your Christmas decorations to using elements of nature like Christmas tree twig clippings, there are several ways in which you can level up and upgrade your Christmas gift wrapping paper while in Dubai.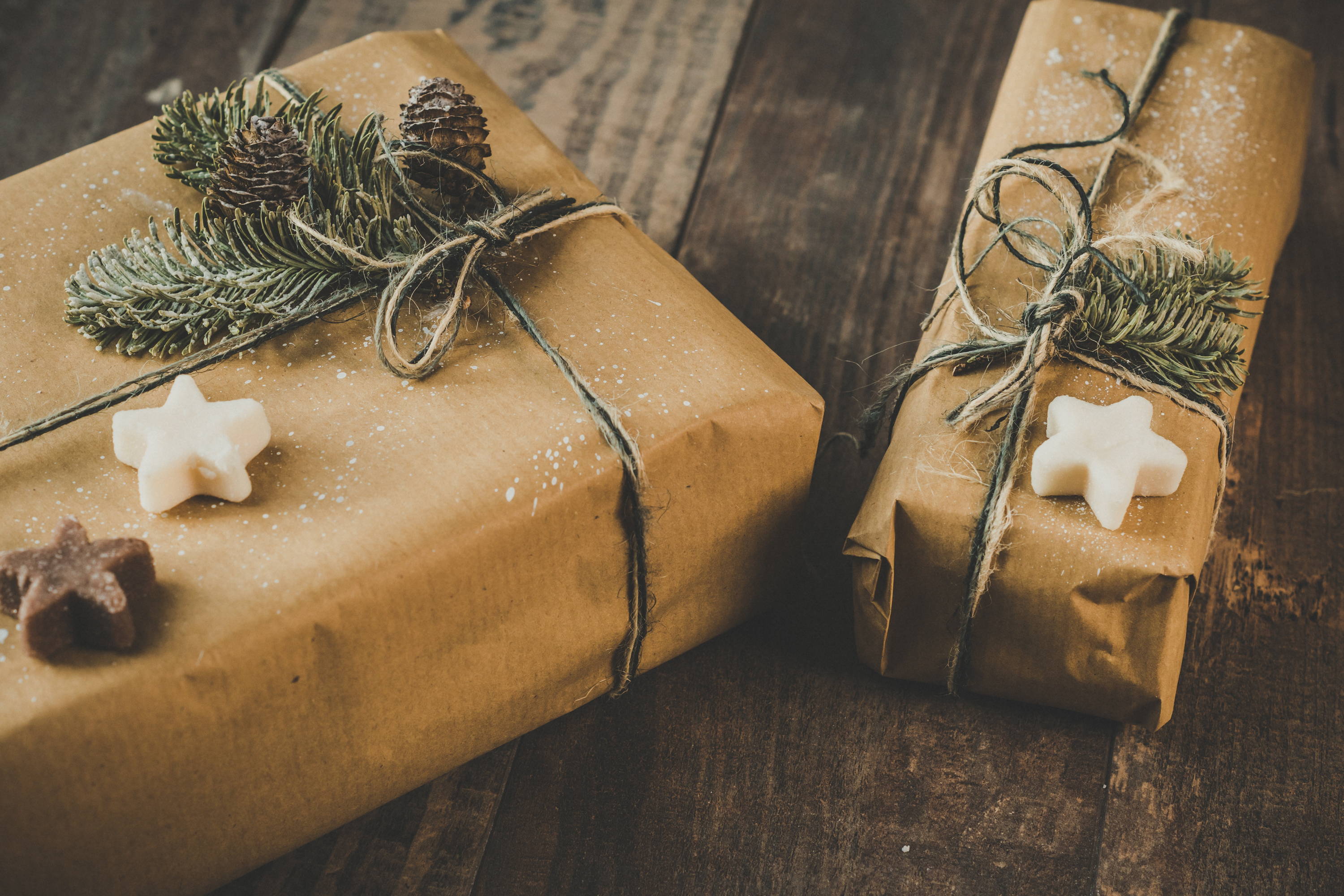 But what about buying wrapping paper in Dubai?
Don't worry we've got you (and your gift) covered. 100% original, this is not your stereotypical wrapping paper - just select your gifts, add your gift wrapping and cards to your cart, enter your message at checkout and we'll take care of the rest!
Here are some of our favourite (non-traditional) Christmas wrapping papers in Dubai...
And if you want to send a special note or a personal message with your thoughtful Christmas gift, be sure to check out our favourite Christmas card messages for 2021. 
Take advantage of our complimentary gift wrapping services in Dubai when you buy your presents online. Our elves are at the ready waiting to get to work making your gifts look gorgeous with our bespoke gift wrapping services in Dubai. All you need to do is add your gift wrapping paper of choice, bows, and/or cards to your order, and we'll make sure that your gifts are the best wrapped at the party this Christmas. And to make the most out of our unique Dubai gift wrapping service, leave your personalised gift message with your order at checkout and we will even write your Christmas cards for you! Don't worry, a member of our team will call you after ordering to make sure we get all the details just right!