| Skylar Black
How Dubai Is Creating A More Sustainable City - And How You Can Help
---
What Does Dubai's Sustainable Development Look Like Now?
---
Sustainability is one of the hottest topics on the global stage today, and we're all wondering how we can do our part. Fortunately, many nations are working hard to take care of our planet and reverse the damage that fossil fuels and pollution have caused so that we can ensure our collective future. One of the nations at the forefront of these efforts is the UAE, one of the first countries to ratify the Paris Agreement in September 2016. As one of the UAE's largest cities, Dubai has been the centre of sustainability in the UAE. This quickly-growing metropolis is set to become the most sustainable city in the world in the next few years. We're taking a look at some of the most exciting sustainable development projects that are going on in Dubai at the moment and what we can do to help create a better, brighter future.
What Makes A Sustainable City?
According to experts working in architecture and city planning, there are three pillars that a city must uphold to qualify as truly sustainable:
Environmental Sustainability:

Conservation of natural resources, protection of local and global ecosystems, and reduction of our effect on the environment.

Economic Sustainability:

Economic practices that support long-term economic growth without harming or exploiting the community's social, environmental, or cultural aspects.

Social Sustainability:

Putting systems into place that meet the needs of present generations without compromising the ability of future generations to meet their own needs.
A truly sustainable city has all of these pillars working in harmony with one another, and this looks different for each city. Maybe one city needs to put better public transportation in place to support its social sustainability, while another might need to pivot its economic practices towards green energy and other initiatives that do less harm to the Earth. In essence, a sustainable city is a city that provides its residents with the highest quality of life while simultaneously creating the lowest environmental footprint possible. Dubai's sustainability initiatives are based on policymakers and experts evaluating the city's strengths and where these pillars of sustainability need to be reinforced.
What Does Dubai's Sustainable Development Look Like Now?
Sustainable city plans for Dubai have long been in the works - while the Covid-19 pandemic delayed many, there are still a lot of exciting things going on in sustainability in the UAE! We've chosen to highlight some incredible projects going on around Dubai - they are by no means the only sustainability initiatives happening in the UAE. Still, they exemplify the great work that Dubai is doing in the world of sustainability.
The Sustainable City is one of the earliest projects on this list, completed in 2015. It's a 46-hectare property development on Al Qudra Road - at the time it was built, it was the first net-zero energy development in Dubai. The development, which comprises 500 villas, 89 apartment buildings, and a mixed-use area for business and retail, blends green design, energy efficiency, and a people-centric outlook that ensures that the site is optimised to be walkable and beautiful. It runs primarily on solar power, recycles its wastewater, and includes 11 natural greenhouses that are home to organic farms and even individual gardens for local food production. If you haven't been to this marvellous sustainable development in Dubai, we highly suggest a visit!
Mohammed bin Rashid Al Maktoum Solar Park
Clean energy is the key to long-term sustainability, and Dubai has already created a sound strategy to bid farewell to fossil fuels in favour of a mix of clean and renewable energy sources. The Dubai Clean Energy Strategy aims to ensure that 75% of Dubai's total power output comes from clean energy by 2050. Part of the infrastructure that has already been installed to uphold this strategy is the Mohammed bin Rashid Al Maktoum Solar Park, which has been operational since 2013. It's the world's largest single-site solar energy project, and it's already breaking world records in sustainability, despite not being complete. It houses the world's tallest solar tower, 260 metres tall, and it has the largest thermal energy storage capacity in the world (15 hours), allowing it to generate energy around the clock.
Sustainability isn't just about energy and development - it's also about conserving species and caring for our natural world. Unsurprisingly, Dubai sustainability takes this into account as well. Dubai Safari Park is one of the world's finest research and conservation facilities, focusing on breeding and conservation programs with their animal residents rather than entertainment. While the park is open to the public for educational purposes, its primary goal is the conservation of endangered species and widespread animal welfare initiatives. The park was opened in December 2017 under the direction of His Highness Mohammed bin Rashid Al Maktoum, and it now houses over 3000 animals from all over the world.
Dubai is a forerunner in global sustainability initiatives, but there's always more that can be done to take care of our world and our future. Here are a few things you can do for the good of the planet in Dubai.
Help Clean Dubai's Beaches
Pollution is one of the main drivers of extinction in thousands of species, particularly in marine animals such as coral. Dubai is known for its beautiful beaches, but it's not immune to litter left behind by its high tourist population. Beach cleaning initiatives are fairly common in Dubai year-round - we recommend keeping an eye on the Dubai Municipality website for volunteering opportunities or just going down to your favourite beach with your friends and picking up some trash! And of course, if you're enjoying Dubai's beaches, remember to take your trash with you!
Invest In Eco-Conscious Fashion Brands
The fashion industry has an enormous environmental impact - from fast fashion that fills up our landfills to microplastics getting into the ocean from cheap fabrics. We need to do more as fashionistas to take care of our planet. Investing in brands that are making conscious efforts to take care of our planet and reduce their footprint is a huge step in the right direction! A few of our favourite sustainable swimwear brands are: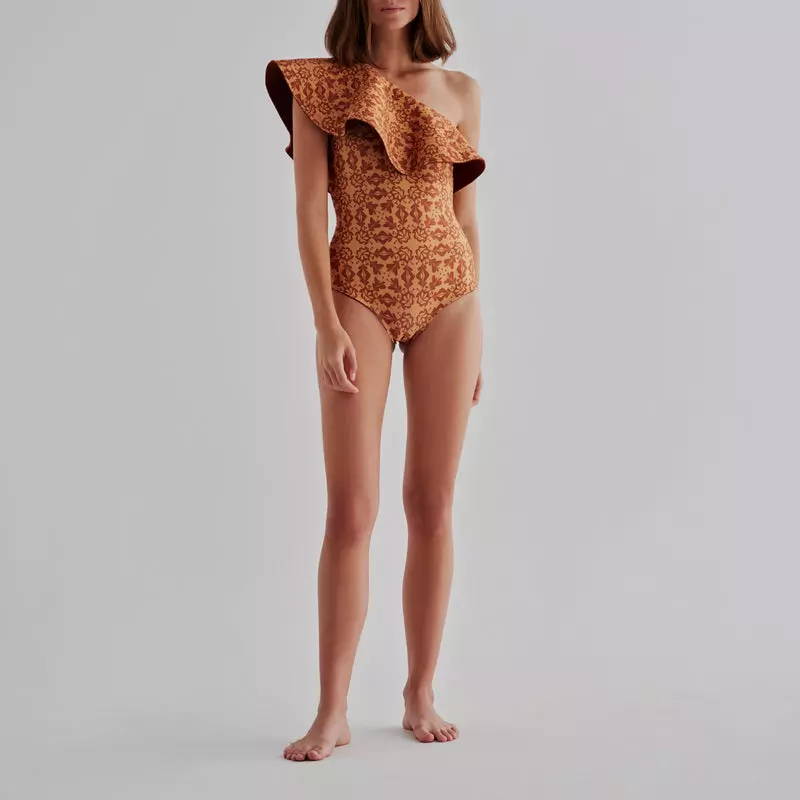 And remember that supporting sustainable brands in every industry can help us achieve a better future. Money talks, so put yours where it matters!
Be Present In Local Initiatives
Dubai is brimming with sustainability initiatives at every level - from schools and communities to the highest forms of government. Making a difference in your community is a great way to give back and feel good, so be present! Keep an eye out for opportunities for education, volunteering, and anything else that helps us create a better future.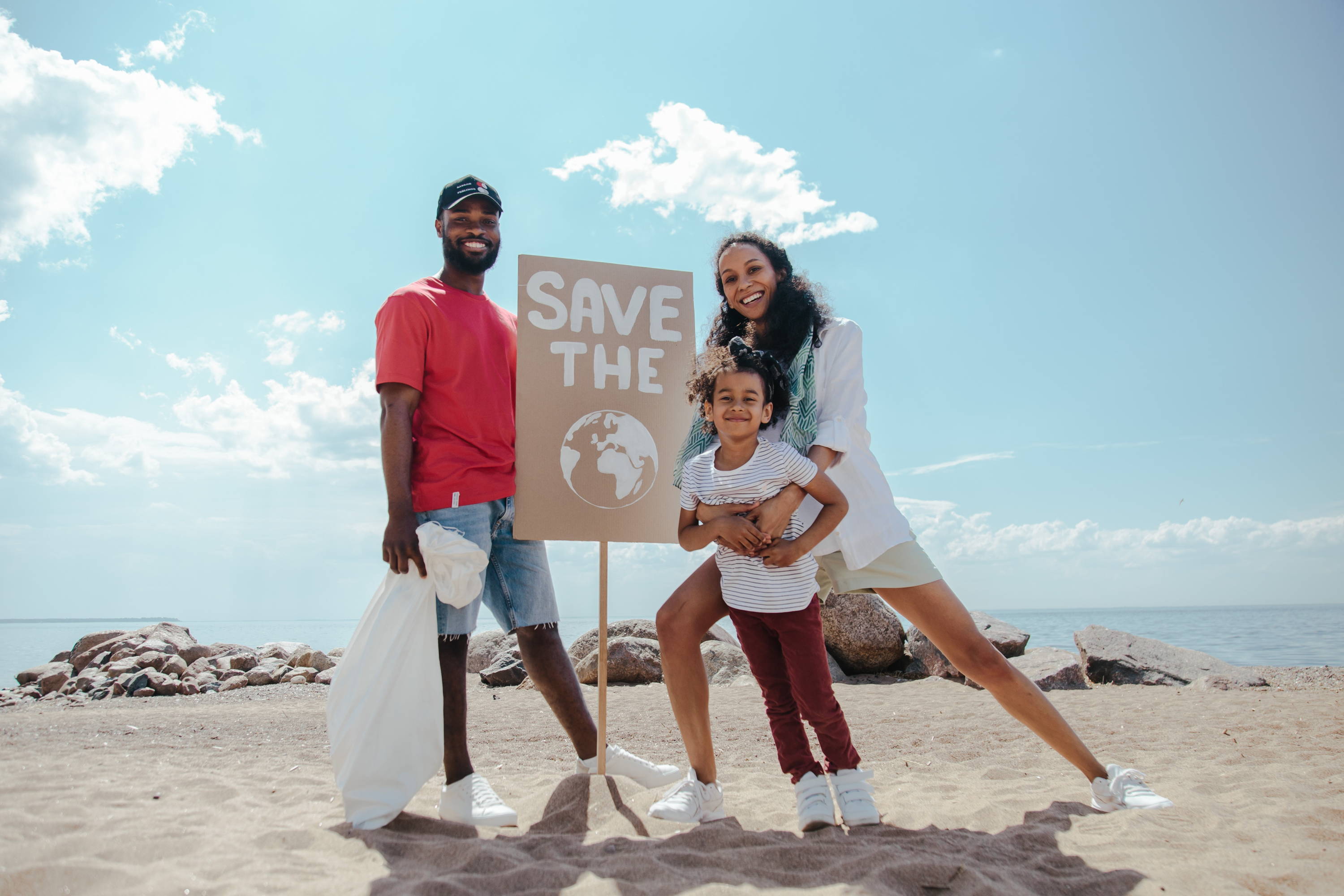 Love Our Earth, Love Yourself!
We love talking about the sustainability initiatives that are changing our world! If you're taking part in Dubai's sustainable city or if you found your new favourite brand in this article, let us know with #SawItOnSandDollar!