| Victoria Zurakowski
11 Must-See Places to Visit in the UAE
---
Fun Places in The UAE to Add to Your Bucket List
---
Planning a visit to the UAE? Why not? The United Arab Emirates tops many bucket lists. While many people have heard of the UAE's most famous cities, Dubai and Abu Dhabi, it also consists of an additional five - Ajman, Fujairah, Ras Al Khaimah, Umm Al Quwain, and Sharjah.
Made up of a combination of old versus new and desert versus sand, there are many fascinating and fun places in the UAE. There are a plethora of must-see places, which include visiting Kite Beach, hiking to Fossil Rock, kayaking in Hatta, and even getting a cultural fix at Paris' sister museum, The Louvre.
A visit to the UAE should be most certainly on everyone's bucket list, but when should you go?
The Best Time to Visit the UAE
Because it can get pretty toasty at certain times of the year, there's certainly the best time to visit the UAE. Between October and April are the most popular (and comfortable) times to go. It's not too hot and not too cold - it's just right!
If you're a beach person, the best time to visit the UAE is in October, March, or April, when it's not unbearably hot but still pleasant. When you visit the UAE during these months, you'll need to plan as this is the peak season that sees a spike of visitors to the area.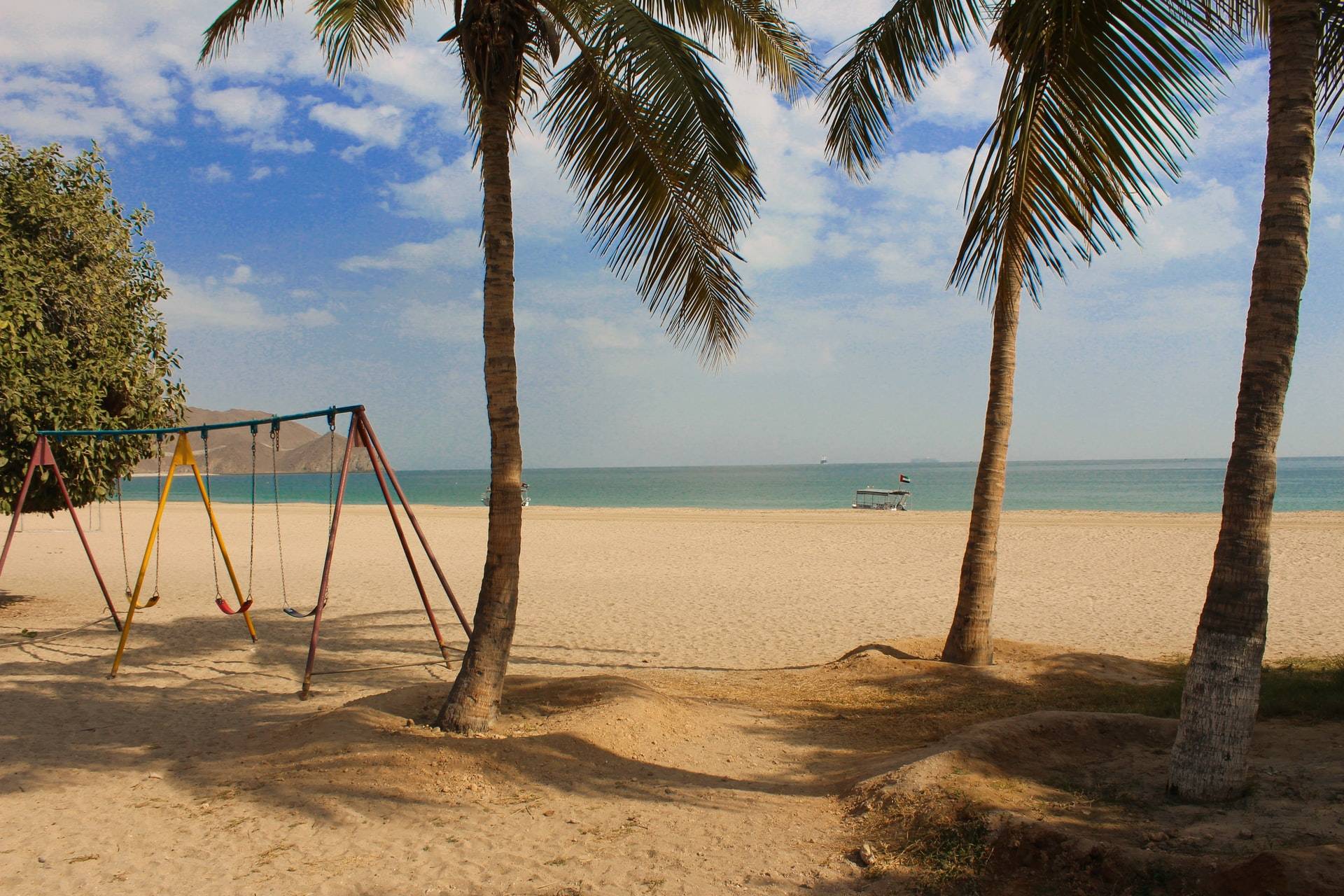 May to September is summer, which means one thing - extreme heat. It's so hot; even the locals head elsewhere in search of cooler climes. In saying this, in every indoor place you visit in the United Arab Emirates, you'll be blasted with cool air from the multitude of feisty air-con systems. So, because these months are quiet, it's the perfect time to travel to the UAE if you love shopping - it's also a popular period to travel to the UAE if you're a diver looking for an underwater adventure.
Tourist Visas to Visit the UAE
Before exploring all the new places to visit in the UAE, you need to ensure you're eligible for entry. For UK and US citizens, it's easy. Upon arrival in the UAE, you'll be granted a free tourist visa - there's no need to make advance applications. This UAE tourist visa is valid for 30 days. The only conditions are that your passport shouldn't expire within six months of entering the country and you must have a confirmed round-trip airline ticket.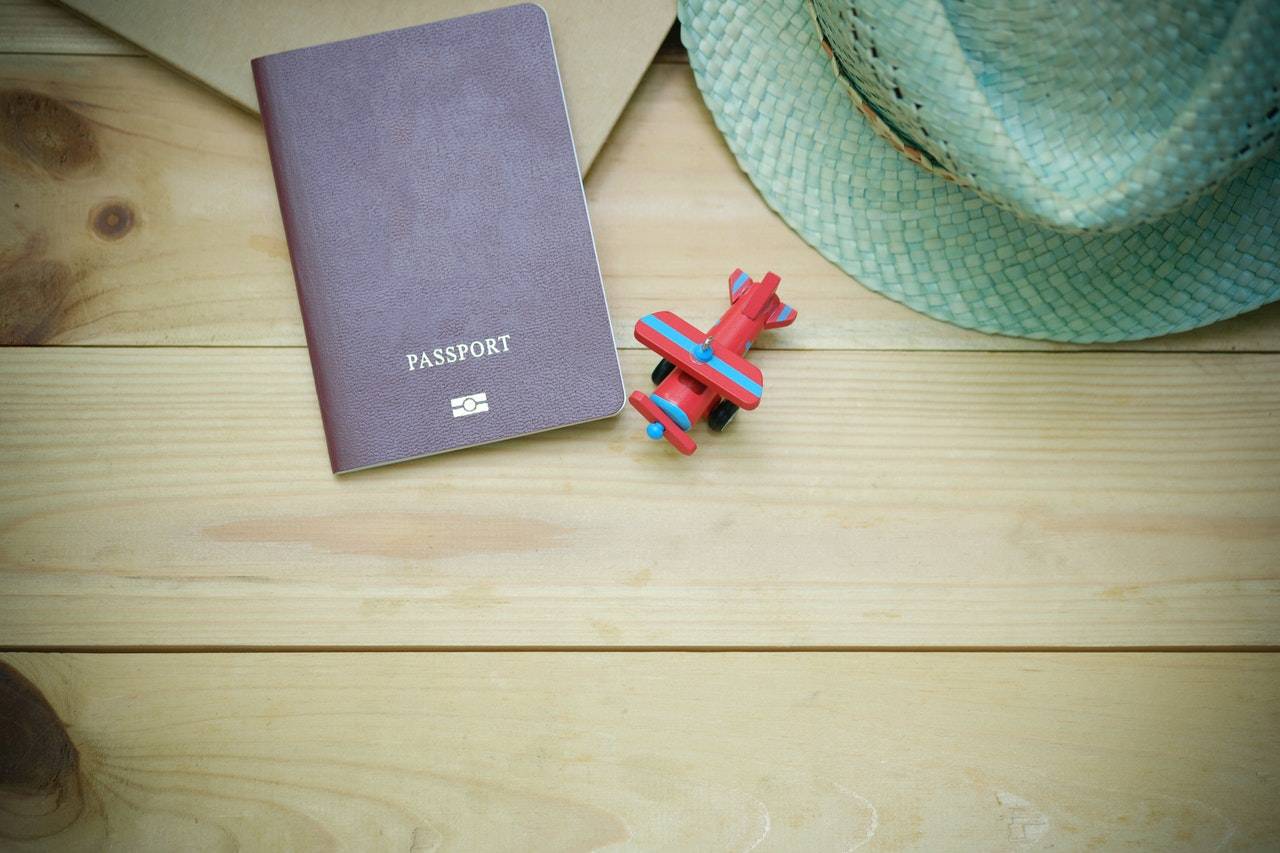 One topic that keeps popping up on social media platforms and online forums about travel to the UAE is the dress code. And one of the most Googled questions related to what to wear in the UAE is "Can I wear a bikini?" Another popular one is "Is there a dress code in the UAE?"
When you visit the UAE, you'll see firsthand that it's more liberal than other Arab states, especially in Dubai and Abu Dhabi. However, it's important to do your independent research, as there have been cases in more conservative regions of the UAE where Western women have been fined for wearing revealing swimwear. But in a nutshell, wearing a bikini in Dubai and Abu Dhabi is acceptable.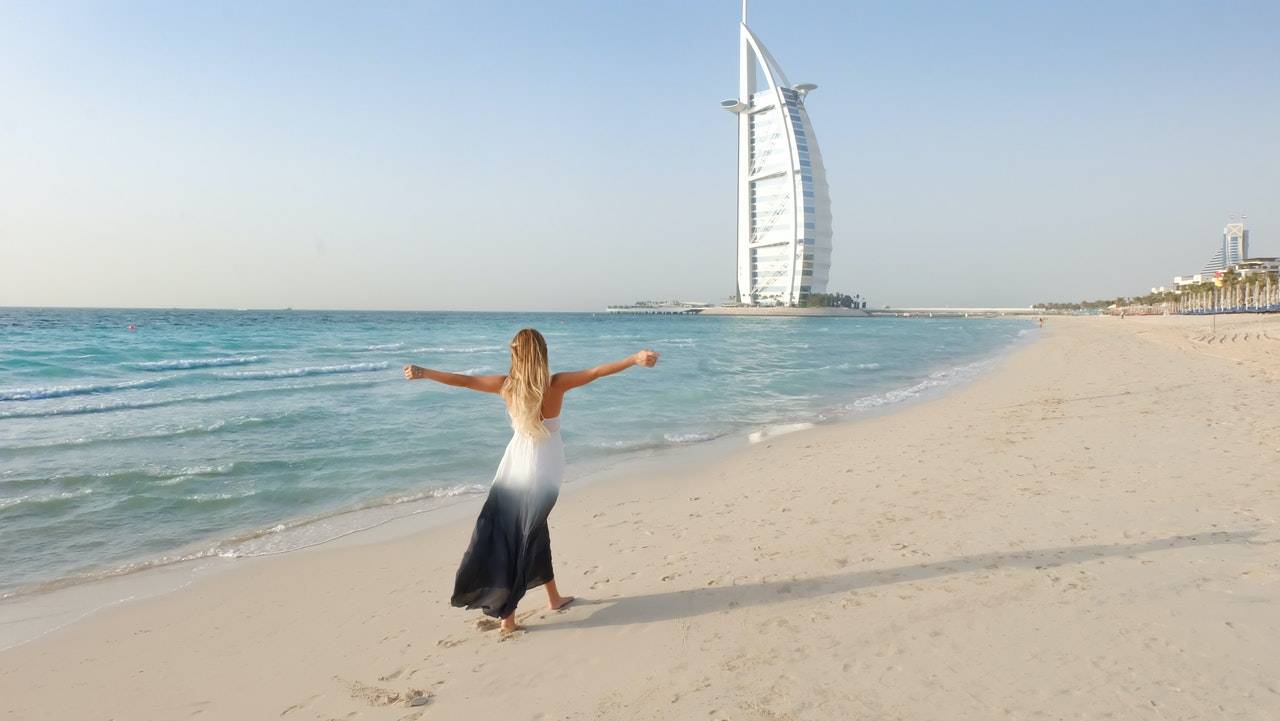 There's more than just state-of-the-art architecture and shopping malls in Dubai and Abu Dhabi. Many fun places in the UAE also strike a chord. Here are some of our top places to visit in the United Arab Emirates.
One of the UAE's best-kept secrets, Kite Beach, located in one of the country's smaller Emirates, is reminiscent of a Balinese beach scene. A surfer's paradise surrounded by mangroves and dotted with sun-loungers, this dog-friendly beach is a must-see place in the UAE.
You'll fall in love with the beach's rustic vibes, and if you're into water sports, the best time to visit the UAE is during the summer months. Be sure to try your hand at a spot of kitesurfing at Kite Beach's well-known kitesurfing school.
There's no mistaking the meaning behind one of the most curious places to visit in the UAE, Fossil Rock. Fossil Rock is just what it states - a rock with fossils. Located among the dunes that surround Dubai's metropolis, Fossil Rock can be accessed easily as a day trip.
The rock itself might seem like it's barely worth travelling to, but there's something more intriguing. When you visit this UAE region, it's the perfect opportunity for some Arabian adventures and dune bashing - it will surely get your adrenaline pumping!
Another must-see UAE place is Jebel Jais. This is the highest mountain in the region, part of the Hajar range that stretches from the UAE right through to Oman.
Puro Cafe & Terrace is one of the fun places to visit in Jebel Jais. Take a drive to the highest restaurant and cafe in the country to take in some of the best panoramic views from morning until sunset. Here you'll be able to enjoy a diverse menu inspired by the Arabian Gulf, including an amazing breakfast, where you'll be able to sample traditional shakshuka and delicious desserts like S'Mores Pancakes. The lunch and dinner menus feature a range of mouth-watering dishes, including wasabi shrimp, calamari fritti, and duck confit. Reservations are a must, so avoid disappointment and book ahead online.
Water sports lovers love Hatta, which boasts the perfect blend of mountain and desert safaris and water adventures, such as kayaking.
A safari trip will take you across the desert sands of the imposing Hatta mountain range, allowing you to take in the awe-inspiring sights and even kayak in the vast lake, which the Hatta Dam formed. Rent a single kayak, a double kayak, or pedal boat and explore unexplored nature.
5. Snorkelling in Fujairah
A visit to the UAE region of Fujairah should also be on your bucket list. Coined 'the jewel of Arabia', this must-see UAE place located on the Eastern coast is home to glittery sandy beaches, stunning waterfalls and the Hajar mountain range.
Fujairah has one of the best diving and snorkelling spots you'll ever visit. The underwater world of Fujairah is fascinating thanks to its array of colourful coral reefs, shipwrecks, underwater boulders and rock formations, and not to mention the diverse range of exciting sea life. Popular snorkelling and diving spots in Fujairah include The Inchcape 1, a deliberately sunk barge to create a habitat for the region's stunning marine life. Dibba Island is also a must, which is where you'll find not only extensive coral reefs but also an abundance of turtles, sharks, and rays.
A visit to the UAE is not complete without visiting Abu Dhabi's Louvre. The Louvre, which is part of a 30-year agreement with the French government, is one of the new places to visit in the UAE.
With its growing collection of permanent and temporary exhibitions spanning from ancient Egypt to the present, this marvellous museum is open daily apart from Mondays. The Louvre's futuristic architecture, designed by Jean Nouvel, is a work of art in itself and will surely create the perfect backdrop for those "wish you were here" UAE Instagram posts.
A UNESCO World Heritage Site since 2011, Al Ain Oasis is a place to visit if you're looking to escape the hustle and bustle and towering skyscrapers. With over 147,000 date plants and many more other fruit tree species to be marvelled at, this makes for the ideal family day out.
Here, you'll be able to witness what life was like for the area's inhabitants, who tamed the region's desert some 4,000 years ago. As well as being able to meander the tropical oasis in the middle of the desert, you'll also be able to see ancient artefacts and systems in place, such as the still-operational falaj - an irrigation system dating back to ancient times.
While it's not one of the new places to visit in the UAE, this fort, which dates back to 1891, is enclosed by stunning shaded gardens and a peaceful atmosphere. Steeped in history, this fort boasts significant defensive features, which would have once helped protect the town.
Now a cultural centre, this fort, which was once the residence of Sheikh Zayed, is an iconic architectural structure home to a permanent exhibit showcasing early British explorations of the region's deserts.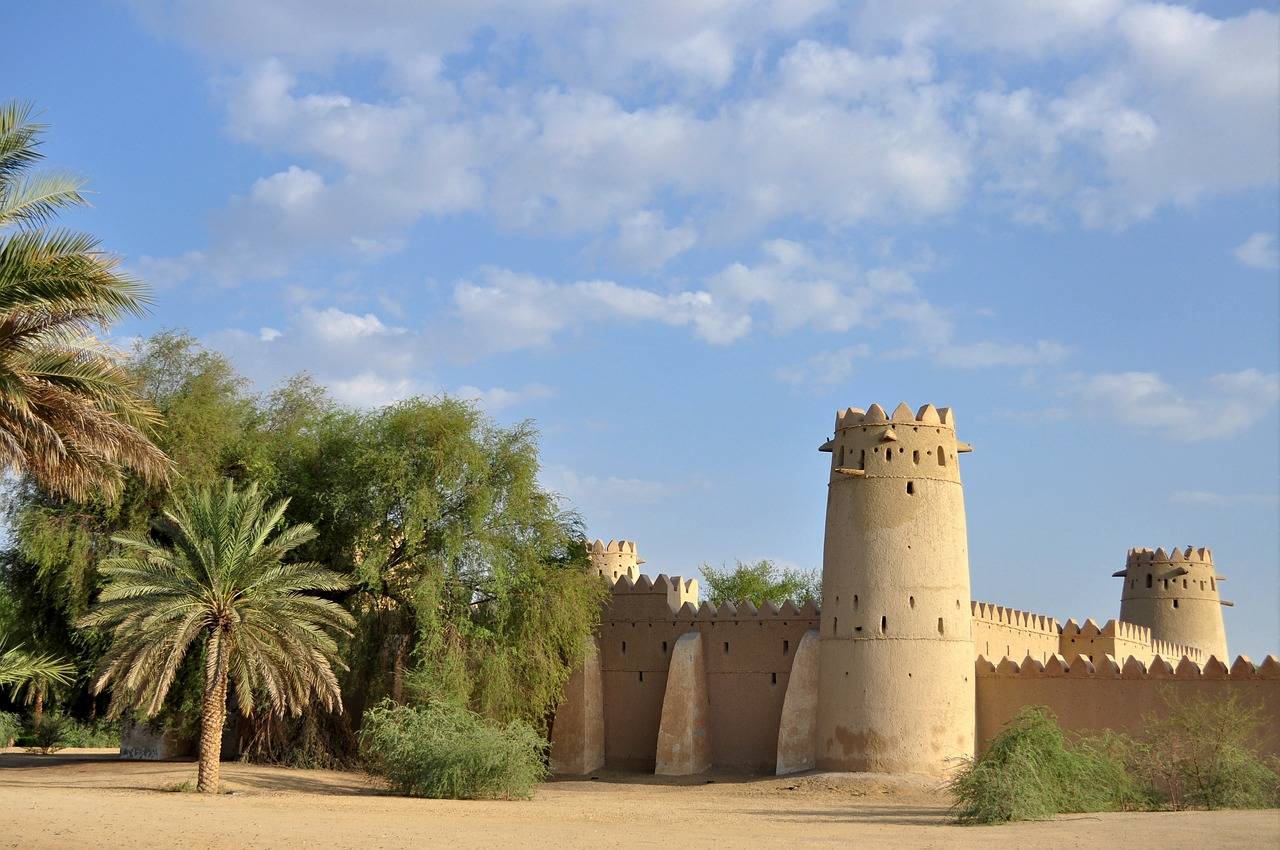 9. Qaryat Al Torath Heritage Village
When you visit the UAE, another place worth checking out is Qaryat al Torath Heritage Village, located in the district of Al Ain. This traditional marketplace with 32 souk stalls is the place to head if you're looking to purchase traditional Emirati handicrafts and foods.
You'll be able to see firsthand how the Bedouin women work through their beautiful craft pieces while exploring the lively souks selling their wares. You'll also get the opportunity to sample some traditional Emirati fare from one of the many tea shops.
As well as a shopper's paradise, Dubai is a place to visit in the UAE for adrenaline junkies. The Mall of the Emirates in Dubai is home to the world's third-biggest indoor ski and snow resort. Like everything in this must-see UAE city, Ski Dubai takes indoor skiing to the next level. Not only can you ski or snowboard down real snowy slopes, but you can also visit the penguins, build a snowman, and go tobogganing.
The temperature is consistent and remains at a constant -4°C, even when it's stifling hot outside, meaning you'll need to kit yourself out with the right gear. Ski Dubai's apres-ski facilities are just as convincing with their Swiss-inspired decor and decadent hot chocolate.
11. The Wathba Wetland Reserve
If you're looking for hidden gems when you visit the UAE, look no further than the Wathba Wetland Reserve, located on the outskirts of Baniyas. This stunning wetland reserve is one of the many fun places to visit in the UAE for families.
Otherwise known as Flamingo City, this is one of the few undisturbed natural wildlife areas in the UAE. As its moniker suggests, it's also home to hundreds of flamingos, which you'll be able to catch a glimpse of from a viewing platform. A great escape from the city, take a leisurely walk through real shrubbery and woodlands and allow yourself to get immersed in the natural beauty.
While the United Arab Emirates are known for their glittering skylines, there is also an abundance of other fun places that are a must-see. Each UAE emirate has its unique areas, and it's worth going beyond the usual tourist areas that people like to visit in the UAE.