| Victoria Zurakowski
In October, We Wear Pink - Outfits for Breast Cancer Awareness
---
Pink Outfits For Breast Cancer Awareness
---
The love affair with wearing pink outfits continues. Traditionally associated with femininity and girlishness, the colour pink has recently been reclaimed by women (and men) as a symbol of power, flipping any of the old associations and stereotypes on their heads. Not only this, but pink is also the colour that represents breast cancer.
In 2020 alone, approximately 2.3 million women around the world were diagnosed with breast cancer. In addition to this, 685,000 women died, 222 of whom were from the UAE. If these breast cancer facts aren't enough, a total of 7.8 million women have been diagnosed in the last five years, making breast cancer the most prevalent cancer in the world.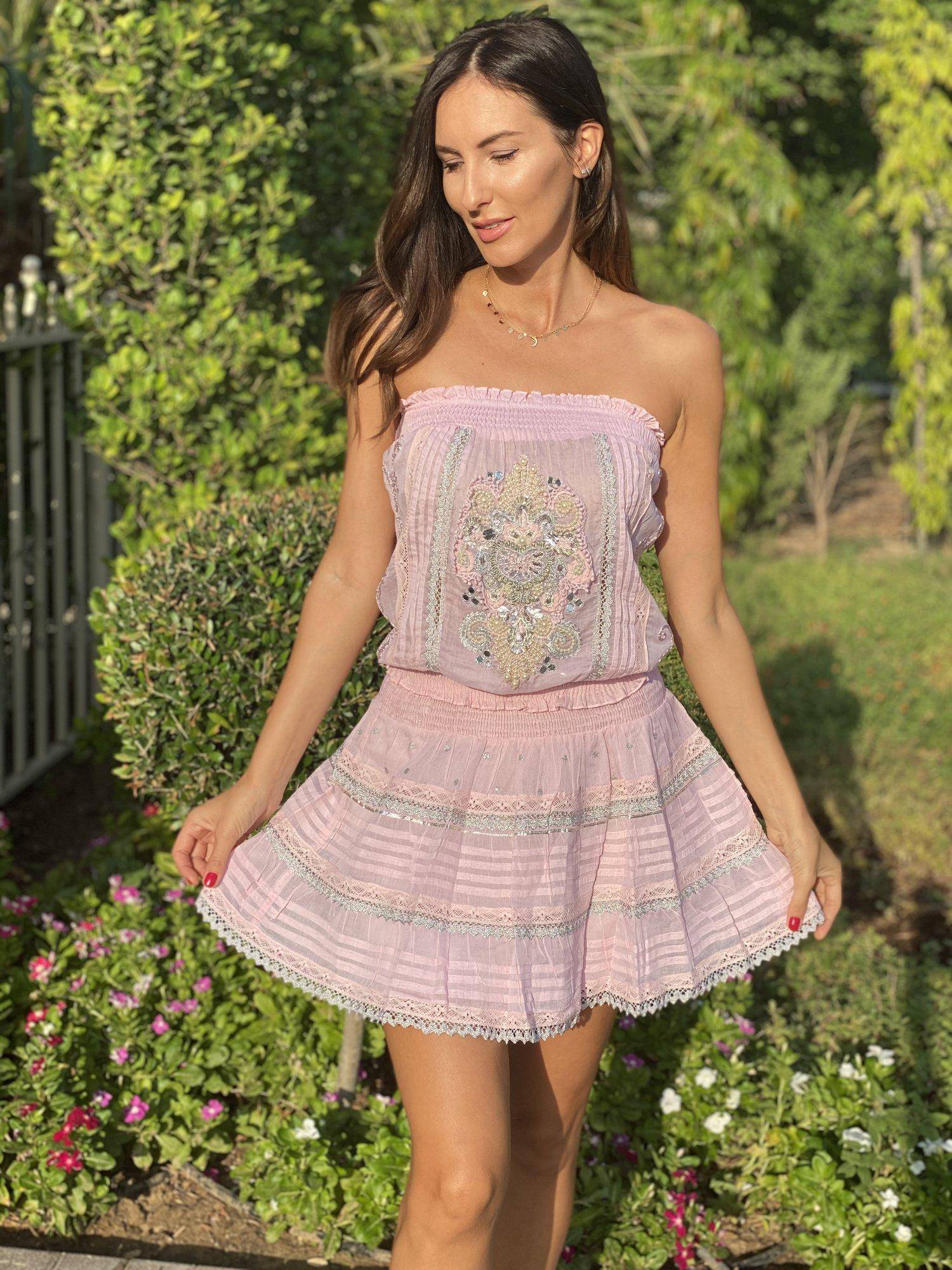 Pink outfits have always been a popular choice for fashionistas that love to add flirty and feminine to their repertoire of fashion adjectives, but in October, you'll see more pink outfits than any other month.
October is Breast Cancer Awareness Month around the world. Today, it's the biggest fundraising event in several countries. You'll not only see women but also men and children wearing pink outfits for breast cancer, especially on "Wear it Pink Day" on Friday 22 October 2021. From fashion shoots to offices to schoolyards, a sea of pink will be everywhere. So it's no wonder that one of the most popular Google searches during this period is: "pink outfit ideas".  
It's the colour associated with breast cancer, which is evident in the traditional pink breast cancer ribbon recognized globally.
Wearing pink and looking for pink outfit ideas is just one more way to highlight the cause, raise awareness, and unite women in solidarity. From wearing pink ribbons to pink outfits, you'll be able to show your support for anyone you know who has battled, is battling, or has lost a battle to breast cancer. Wearing pink is just one way we show hope for a brighter future and raise the necessary funds to help make essential and life-changing scientific research and care happen.
At home, people, who want to support Breast Cancer Awareness Month, are searching for pink outfit ideas. This is evident in local events, including fashion shows, such as the one recently held at the BurJuman Center, where the theme was "Pretty in Pink." Many October events in Dubai are handing out pink ribbons and information pamphlets on breast cancer, and several pop-up breast cancer consultation clinics are evident.
At Sand Dollar Dubai, we're committed to supporting and raising awareness for breast cancer. Not only does our team wear pink outfits, but we've also many pink outfit ideas to share with you.
Want to know how you can help with breast cancer awareness? These pink outfit ideas are a great place to start.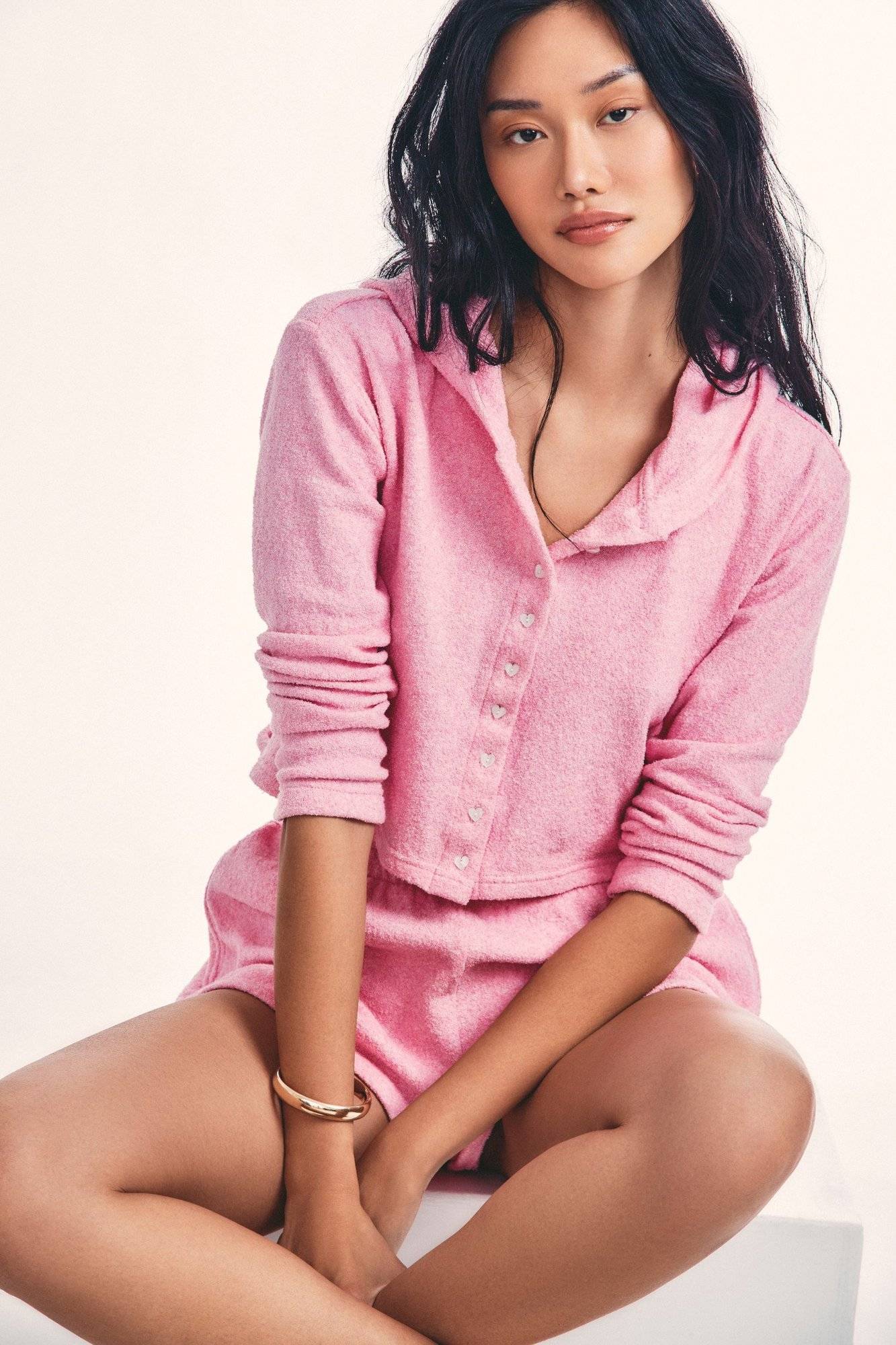 Pink outfits, more specifically pink dresses, have been ubiquitous on many a red carpet in the last few years. Ditch black and make special events memorable by wearing pink dresses.
Make a daytime statement with a combination of salmon pink, chiffon, and pleats in a cute but not "girly" boho swing dress, which looks bang on trend with a pair of ankle cowboy boots. For a twist on traditional evening attire, why not opt for something a little different? Cotton candy pink is a colour that flatters all skin tones. Pink ribbed knitted dresses are flattering and contour the body beautifully.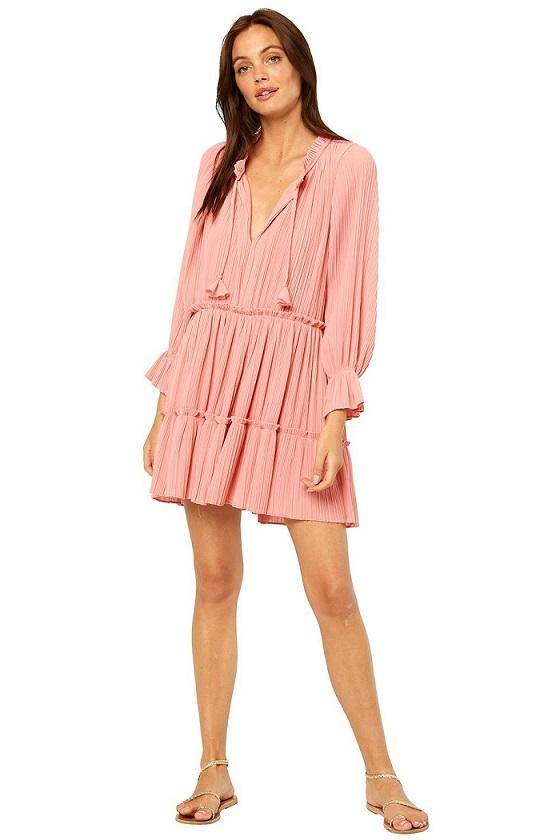 Suit Up Pink Outfit Ideas
Pairing pink and suits is a way of embracing the new trend of power dressing, which can be as casual or as formal as you wish.
Tuscany pink suit pants pair beautifully with a fitted white shirt and black block heels, making this the perfect combo for a day in the office. Alternatively, you can take a more formal wool blend houndstooth patterned skirt in pink and dress it down with a white tee and sneakers to create more of a modern, effortless look.
Take your pink outfits to the next level with an edgy pair of pink shoes. But how can you rock pink shoes with confidence?
Have you heard of the adage "go hard or go home"? Pink footwear fits the bill. Loud pink mules look amazing with an equally loud print dress. For a more understated and classy look, try toning it down and opt for a paler pink sandal paired with a neutral colour palette.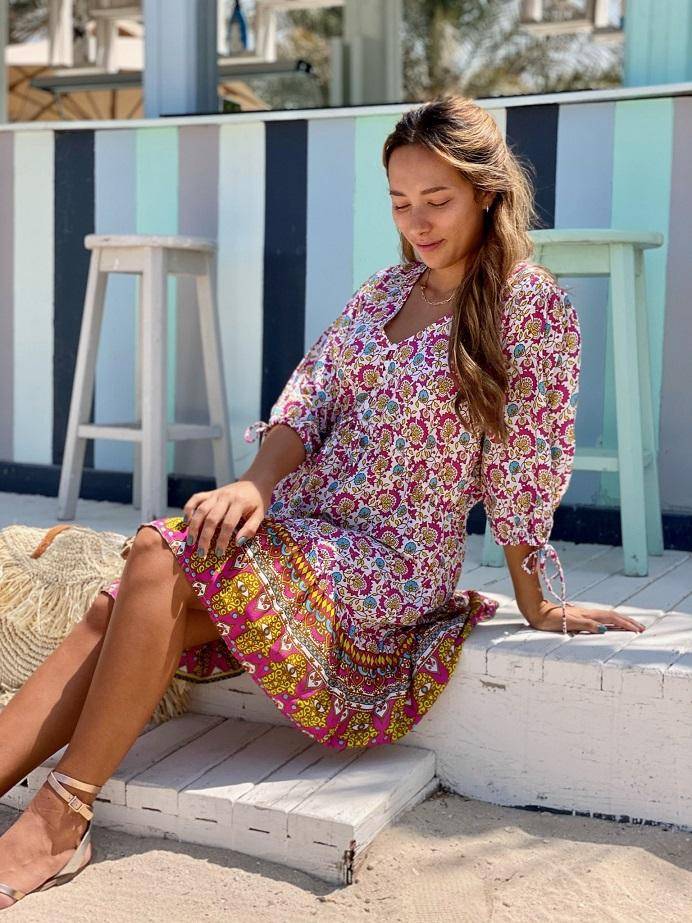 It's the colour of affection, self-care, and positive thoughts. If hugs were a colour, they'd likely be pink. Pink outfit ideas are one thing, but what about pink accessories? Pink accessories: whether it's pink bags, pink hats, pink bracelets, or pink clutches, can not only be fun but can also help spice up your urban style while making a statement.
Pink outfits for breast cancer are ubiquitous - the evidence is everywhere you turn. Pink also happens to be one of the colours of the year. As well as wearing pink breast cancer awareness outfits, it's also essential to keep an eye on your health with regular breast self-examinations.
A breast self-exam is an assessment that every woman from 18 should know how to carry out. Here's an easy step-by-step guide that could save your life.
Ideally, you should perform a breast self-exam each month. Familiarize yourself with what your breasts look and feel like so it's easy to recognize any changes.
1. Stand in front of a large mirror with your hands behind your head and look at your breasts. Check for anything out of the ordinary, such as dimpling, puckering, or scaliness.
2. Gently squeeze your nipples, looking out for any changes, pain, or discharge.
3. Next, lie down flat on your back with one arm above your head and a small pillow under the shoulder. Put a little bit of lotion on the pads of your fingers of your other hand and check your breasts and the surrounding areas thoroughly.
If you notice or feel anything unusual, contact your doctor.
While October may be breast cancer awareness month when you wear pink outfits and ribbons, you should always ensure that you're in good health by carrying out regular breast self-checks.