| Skylar Black
Baobab Is Setting The Bar For Fashionable, Sustainable Swimwear
---
Inside Baobab's World of Eco-Friendly Swimwear
---
Sustainability is becoming a major topic of conversation in the fashion world. After decades of fast fashion and materials made without concern for the planet, many brands are stepping up and starting initiatives to preserve the environment for future generations.
Baobab Swimwear is one of the brands that take this care and love for the natural world to the next level. This Colombian swimwear brand blends recycled materials and tree-planting initiatives with feminine, high fashion swimwear styles.
We're mesmerised by how gorgeous Baobab's collections are, so we're taking you inside their world of eco-friendly swimwear.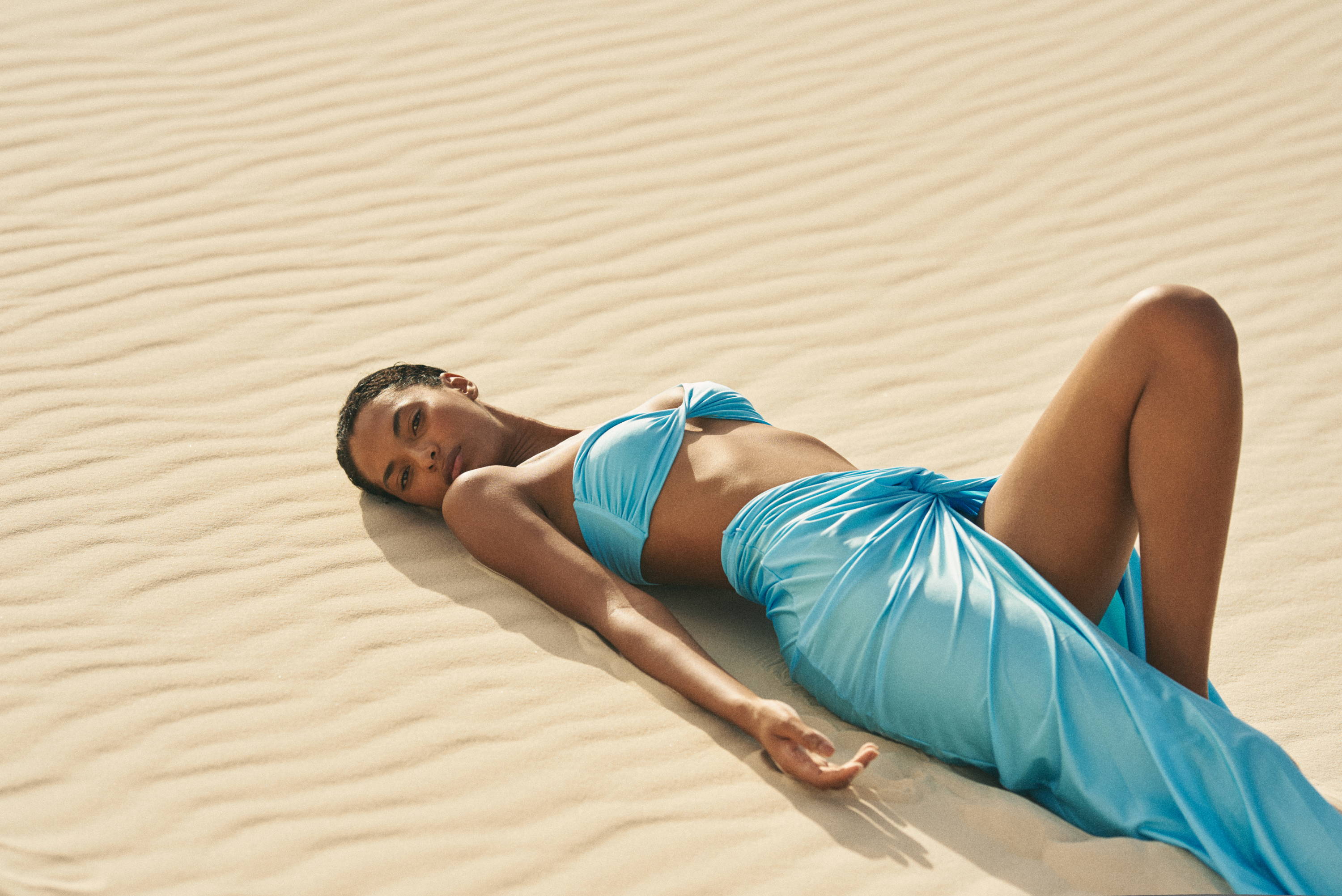 Many of Baobab's values come from their respect and connection to their country of origin, Colombia. The brand describes Colombia as both its source of inspiration and its purpose, and all of their initiatives are focused on honouring and fostering the biodiversity of this beautiful landscape.
Far from simply including tropical prints or colours inspired by Colombian landscapes, Baobab Swimwear consistently aligns with sustainability initiatives focusing on protecting and fostering the country's biodiversity.
Baobab's most popular initiative is its tree-planting program. For every item they sell, they plant a tree on the buyer's behalf - how cool is that? They partner with certified foundations that work closely with the local communities to take care of the planet ethically and efficiently, every step of the way.
And their initiatives aren't narrow, either - each luxury designer swimwear collection is connected to a different tree-planting program with a different focus. So far:
Oasis (2016):

Partnered with the Jane Goodall Foundation to plant 500 trees. The Jane Goodall Foundation is dedicated to educating children about environmentalism and appreciating our planet.

Marea (2017):

Planted 1000 trees with the help of Fundacion Proyecto Titi - these trees were planted in the deforested habitat of the Cotton-Top Tamarin, the second most threatened primate species in the world.

La Costa (2018):

This collection enabled the planting of 1500 trees with the help of Fundacion ProAves, specifically in the natural habitat of the endangered Golden Parrot.

Lunada (2019):

Partnered with Corporacion Cormacarena and the local community in Meta, Colombia, to plant 2000 trees in areas surrounding Caño Cristales after they were deforested by livestock.
These initiatives are a huge step in fighting deforestation in Colombia and protecting the country's many endangered species while creating some of the best designer bikinis on the market.
Created With The Earth In Mind
Beyond the tree planting initiatives, Baobab is constantly innovating to ensure that their high-fashion swimwear is manufactured in the most eco-friendly way possible. Each piece is dyed using a steaming process that doesn't waste any water and generates zero chemical residues. Don't be fooled, though - their prints are just as vibrant as anything you would find in the world of fast fashion.
This innovation extends to their packaging, too - their pieces are packaged in their adorable Coco Bag, which can also be used as a cute beach bag. It cuts out all unnecessary paper and plastic that's usually involved with buying modern fashion, so you can feel good about the whole process.
Our Favourite Pieces From Baobab Swimwear
We can't tell you about a brand without giving you an inside look at the pieces that have us drooling, so here are the best.