| Victoria Zurakowski
Sensual Brazilian Swimwear Meets Designer Fashion - Introducing Lenny Niemeyer
---
How Will You Wear Your Lenny Niemeyer This Summer and Beyond?
---
Before she was Brazil's queen of designer bikinis and swimsuits, and before she had an empire of boutiques and a huge fanbase, Lenny Niemeyer used to lock herself in her garage away from everyone. While holed up, she would design and create swimwear from random fabric cutoffs and sliced cow bones - a far cry from where she is today!
The image of the well-groomed blonde Brazilian, who sat in the corner of a nondescript, dimly lit room cutting through animal bone with her husband's surgical saw to make decorative detailing for her first swimsuit design, is hard to imagine. It's a complete contrast to where she is now - at the pinnacle of the designer swimwear industry in her native, Brazil.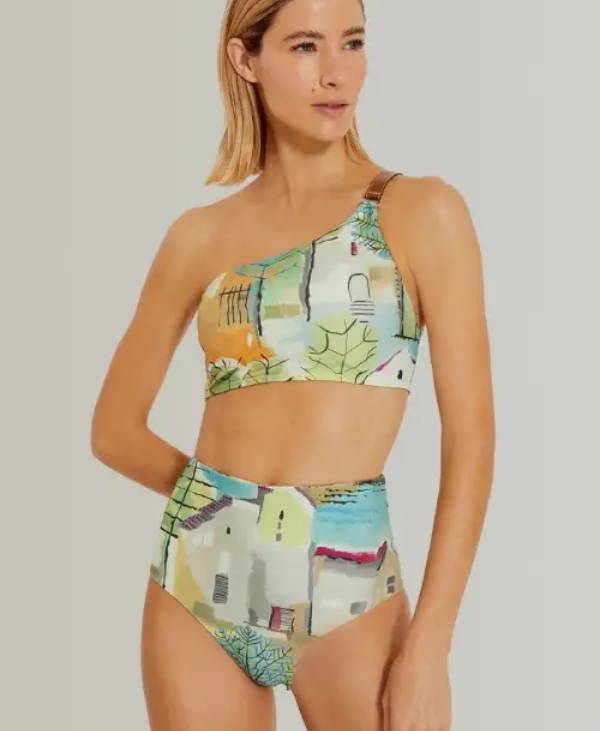 Lenny Niemeyer's success is built on grit and determination - and there's nothing we love seeing more at Sand Dollar Dubai than a strong and influential woman in fashion who has made it alone in a competitive industry.
With 26 Lenny Niemeyer boutiques and counting in Brazil, this designer swimwear brand also has flagship stores in the UK, the Bahamas, France, and various US states. It is one of the most successful Brazilian designer swimwear labels in history and has a following that runs the brand's age gamut from teens to more mature women.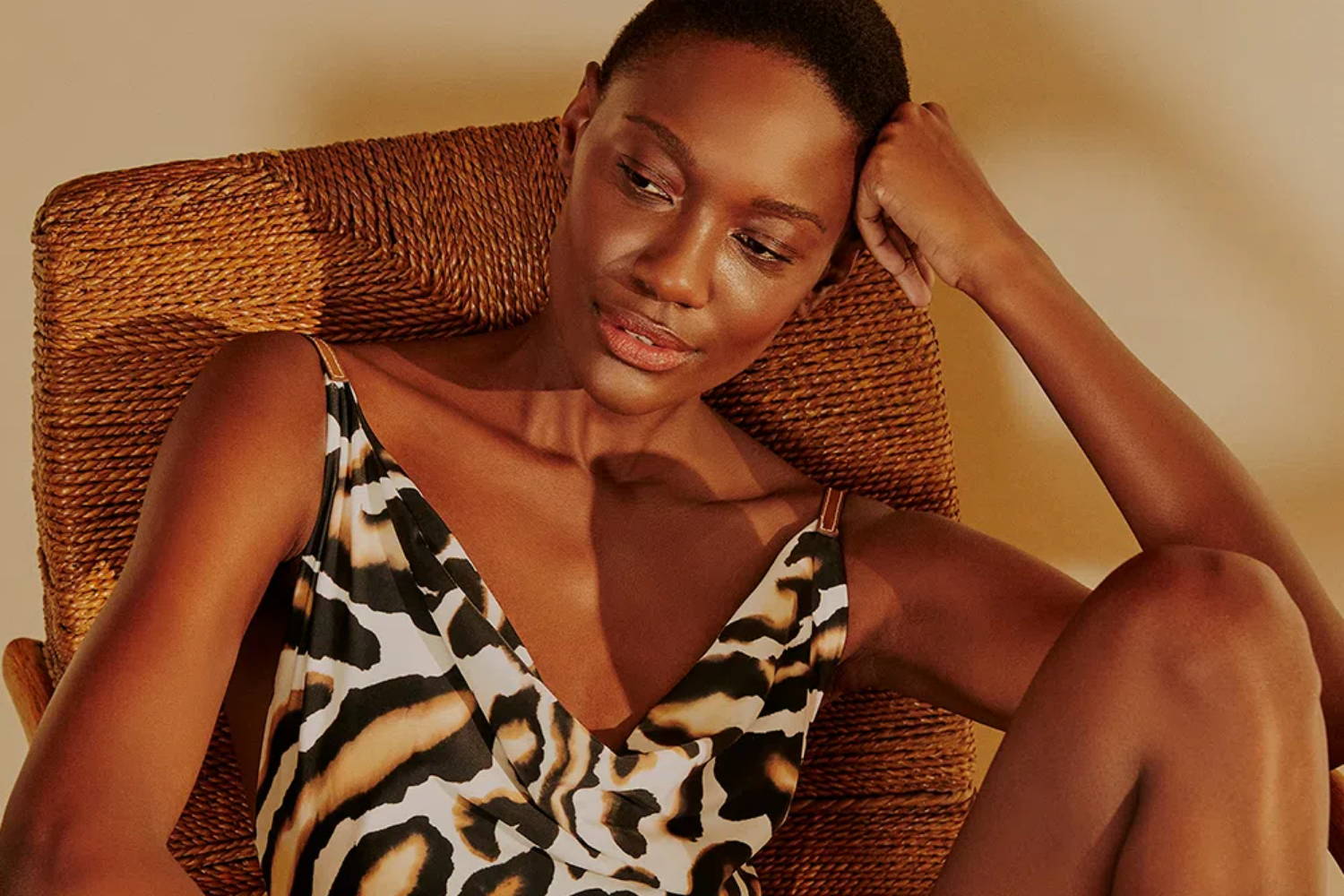 This Brazilian swimwear range, while not aimed at one particular demographic, attracts well-heeled women. Over the years, this fashion swimwear brand has amassed an impressive celebrity following that includes Australian actor Nicole Kidman, who donned a Lenny Niemeyer swimsuit in an exclusive Vanity Fair feature.
Since then, these stunning Brazilian swimsuits and bikinis have graced the covers of some of the world's leading fashion magazines and are the go-to swimwear for celebrities, including Lady Gaga and Kate Middleton.
Lenny Niemeyer's swimwear is well-known in all fashion circles on and off the runway. These days, top models vie for a place in Lenny Niemeyer's runway show, which, in the past, has featured Gisele Bundchen, Naomi Campbell, and Isabeli Fontana.
Lenny Niemeyer Inspiration
It comes as no surprise that Lenny Niemeyer is heavily influenced by everything sea-related - it's a part of every Brazilian's DNA! That, combined with her strong entrepreneurial spirit, Lenny Niemeyer has forged a lucrative career in fashion swimwear.
With style icons like Coco Chanel, Jacqui Kennedy, and Cate Blanchett for inspiration, there's no surprise that such elegance and minimalism have found their way into the designs.
And while she is driven by her love of designer swimwear, doing business, and her beau ideals, there's nothing that makes this Brazilian swimwear designer more content than the reward of seeing women happy and confidently wearing her creations.
Lenny Niemeyer - The Collection
More recently, Niemeyer has moved away from the more subdued tones and begun experimenting with colour, patterns, and tropical-inspired motifs like macaw feathers. Explosions of reds, blues, and greens are commonplace, as are metallic vertical strips that skim the silhouette - Lenny Niemeyer finds inspiration in minimalism and exotic nature.
Not your typical Brazilian swimwear in terms of its skimpiness, Lenny Niemeyer bikinis are less cutesy and flashy than their counterparts, yet this has not stopped soaring sales in Brazil and further afield.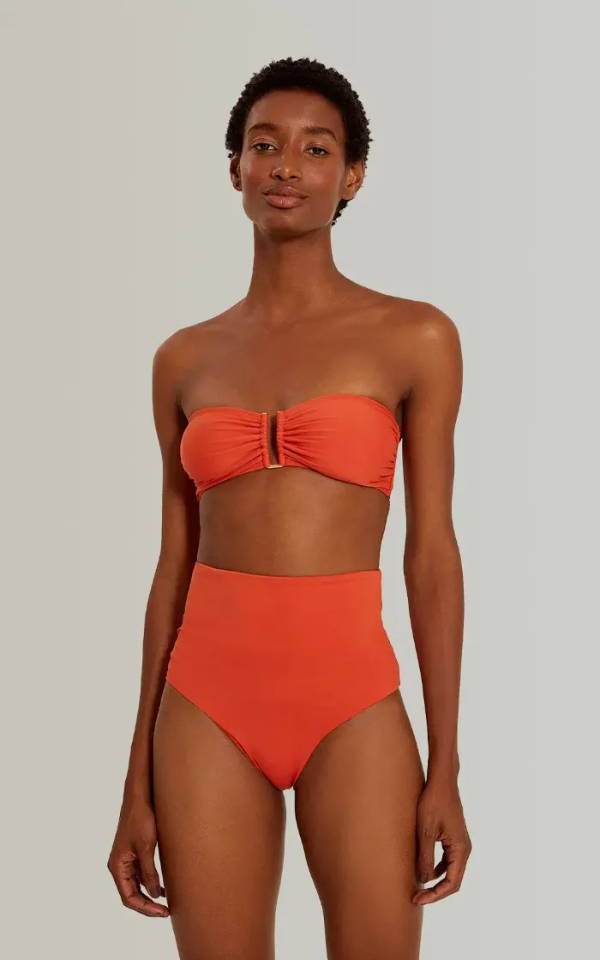 Lenny Niemeyer does not compromise on quality when it comes to her exclusive Brazilian swimwear range. Instead, Lenny Niemeyer swimwear has successfully revolutionized what has long been considered a provocative industry in Brazil. This talented swimwear designer has created a luxury swimwear brand that is elegant and sophisticated.
Instead of the less-is-more mentality, Lenny Niemeyer swimsuits are created with experiences in mind. Stories, legends, artwork, trips... you name it - they're all interwoven in every stitch.
Lenny Niemeyer is known worldwide and is one of the most esteemed experts in the luxury swimwear field. With feminine cuts and glamorous styles, her designer swimsuits and bikinis boast distinctive elements and ooze femininity and charm.
Another thing that sets this Brazilian swimwear brand apart from the others is that it creates fashion swimwear trends instead of following them. From one-shouldered pieces with 80s influences to the classic low-back one-piece swimsuit to bandeau bikini tops, Lenny Niemeyer's swimwear caters to every woman and shape. The entire designer swimsuit collection is playful and showcases elevated minimalism, which is evidenced over and over again in her timeless designs.
With an iconic halterneck bikini top, you can make the beach your catwalk. Wearing a halterneck style bikini from Lenny Niemeyer is the perfect way to evade those dreaded strap marks and tan lines when enjoying the sun. This bikini top style is a great lightweight swimwear solution that can be adjusted easily to flatter most body shapes.
From pretty patterns to vibrant colours, bandeau bikini tops create a flattering beach look that minimizes tan lines while offering support and coverage. With many bandeau bikinis coming with removable straps, it's up to you how you wear them whether you're laying poolside, basking in the sun on the beach, or relaxing in the garden.
How much you cover up on the beach is your choice, but the Lenny Niemeyer kaftan or a loose beach cover-up is the cherry on the top after taking a dip. Complement your swimwear with a stunning kaftan or wear it to a glamorous pool party - take your pick - there's a style to suit every occasion.
How will you wear your Lenny Niemeyer this summer and beyond?