| Skylar Black
Magical, Mystical Colombian Landscapes Are Front And Centre In Juan De Dios' Gorgeous Sustainable Swimwear
---
Sustainable Fashion and Luxury Beachwear From Juan De Dios
---
Inspired by the magical Colombian landscape and named after a pristine beach on the country's Pacific coast, Juan De Dios is changing the face of modern swimwear with its reversible artisan bathing suits and accessories. The brand launched its first collection in 2017 and has become known for its dazzling prints, mature and romantic style, and dedication to sustainable fashion at every point in its creation process.
A Brand Driven By Passion
Before launching Juan De Dios, founder Maria Valencia had a successful career in business. She admitted that her previous career didn't leave her feeling fulfilled and decided to pursue her passion for fashion design, eventually creating the brand with designer Patricia Guevara.
Valencia aimed to empower her creative side and bring the simple joys and magic of the world around us into her designs. Empowering women was also high on her list of priorities - Juan De Dios partnered with female artisans in small Columbian communities to give them economic power without taking them away from their families.
"Juan De Dios goes beyond being just a swimwear brand. It is an expression of style, allowing women to feel confident about themselves, elegant, and chic, with a statement piece that lets their imagination be part of that final touch." - Maria Valencia, Founder.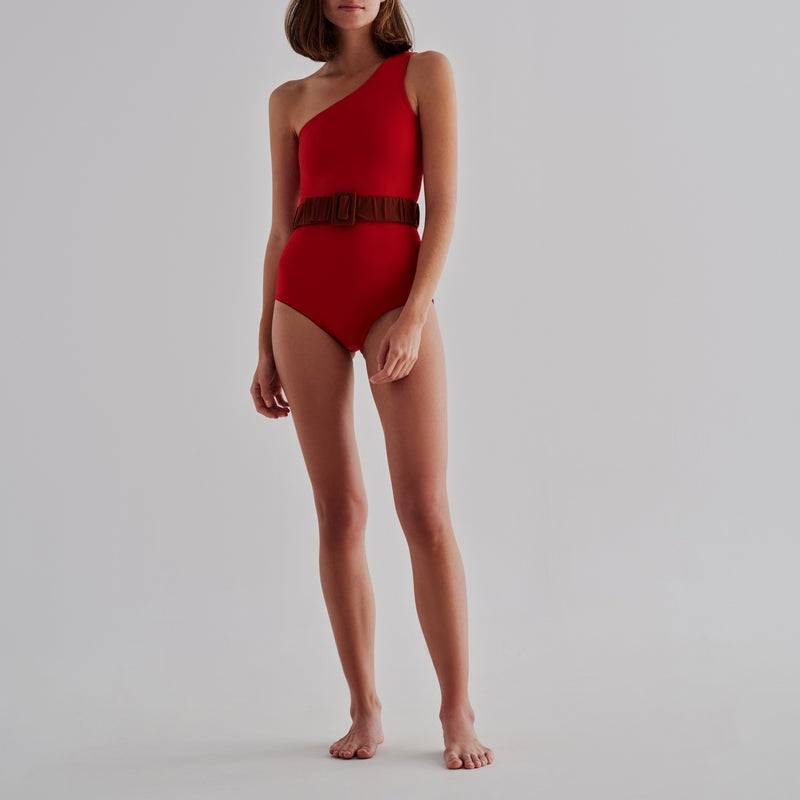 A Style Heavily Influenced By Respect For Nature
According to their mission statement, Juan De Dios is "inspired by Colombian nature where the magical and mythical are interwoven with the everyday." As such, their pieces place a lot of emphasis on prints inspired by traditional Colombian crafts and native plants, creating an elegant, understated bohemian vibe. Most of their pieces are reversible, allowing you to change them according to your mood and create something that's truly you.
The brand actively encourages you to use your imagination while interacting with their pieces, creating luxury swimwear that can be used in endless ways. For example, their scarves are designed to be easily tied into a top, worn as a dress or sarong, or repurposed in many different ways. The label has also recently expanded into home accessories, applying their iconic hand-painted prints to objects like coasters and linen napkins for a touch of sustainable luxury.
Their pieces aren't just inspired by nature. Juan De Dios places a huge emphasis on recycled materials in the production of their swimwear. Their reversible pieces are versatile and built to be worn in various ways, rejecting the single-use mentality of fast fashion.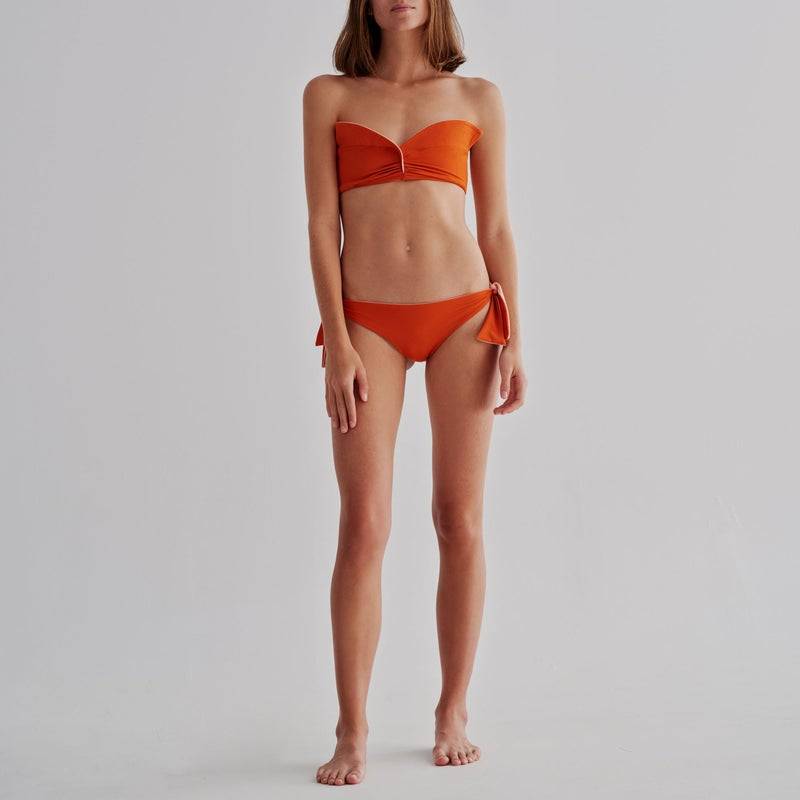 They also defy the world of mass production - each print is hand-painted in house, and all of their pieces are sewn by women from over 10 partnered workshops in Cali, Colombia. This preserves traditional crafting methods and helps customers partake in a more sustainable mode of production. We love the shift towards a better, more earth-friendly sustainable fashion industry that empowers women economically and culturally!
Luxury Beachwear From Juan De Dios
This stylish one-piece offers full coverage and support without losing its luxurious feel. The stylish cutout design and reversible colour palette make it perfect for a wide variety of activities - from lounging next to the pool to frolicking on a pristine Colombian beach.
Who doesn't love a bohemian shift dress? This gorgeous piece showcases everything that Juan De Dios is famous for - multiple hand-painted prints adorn the bodice above the flattering empire waistline. The bright colours and distinct shape call back to traditional Colombian charm. Dress it down with a shawl for a soft daytime look, or add a statement necklace for an elegant night out.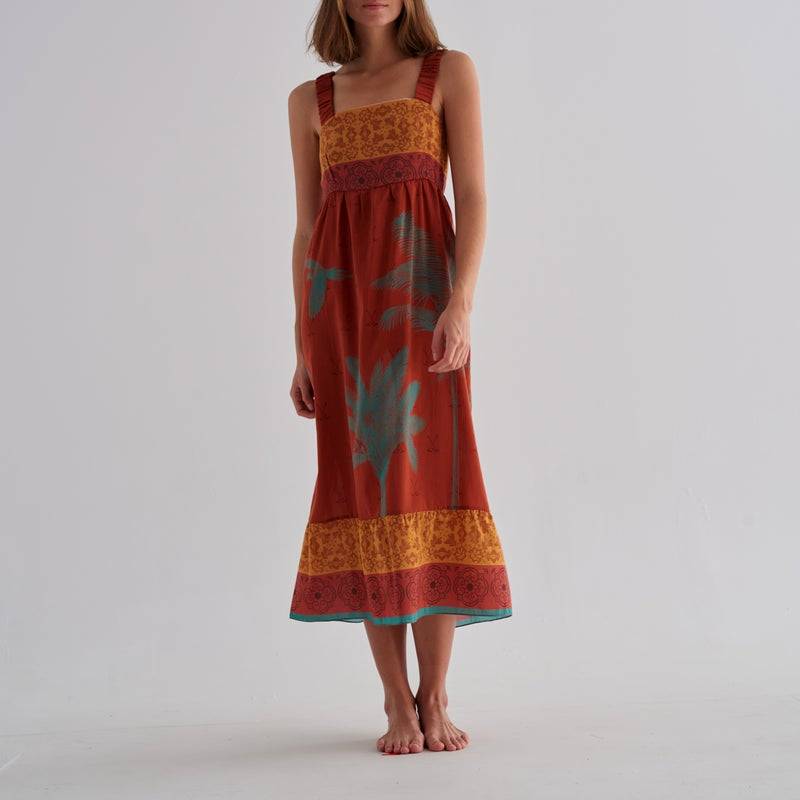 San Miguel Top/Yucatan Bottom Swimsuit Set
This gorgeous reversible swimsuit set is everything you want from luxury resort wear. The structured bikini top can flatter various bust sizes, while the high-waisted bottom provides coverage and security. With a trendy ethnic print on one side and a playful mustard colour on the other, you'll be the envy of other vacationers in your favourite destination.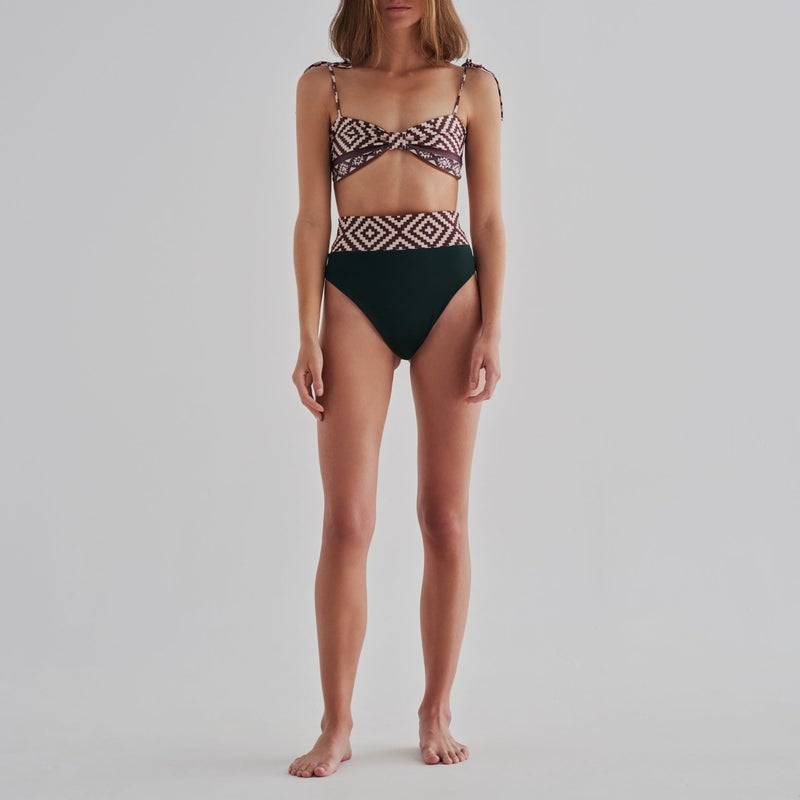 Remember when we told you Juan De Dios is known for its versatility? Their sarongs are the epitome of that concept. These gorgeous silk scarves come in a variety of bright colours and signature prints and are built to be worn as a variety of pieces. Whether you tie it on as a cute top or drape it around your neck as an elegant scarf, these breathtaking pieces are a must-have in any luxury traveller's suitcase.