| Skylar Black
Our Top Airbnb Luxe Destinations For Your Summer Holidays
---
Hottest Properties From the Airbnb Luxe Catalogue
---
Summer is fast approaching, and many of us are probably daydreaming about our next vacation. While beaches and swimming pools are calling everyone's name, some of us are less thrilled about having to stay in a hotel when we're away from home. Fortunately, Airbnb recently launched a fix for the discerning traveller - Airbnb Luxe.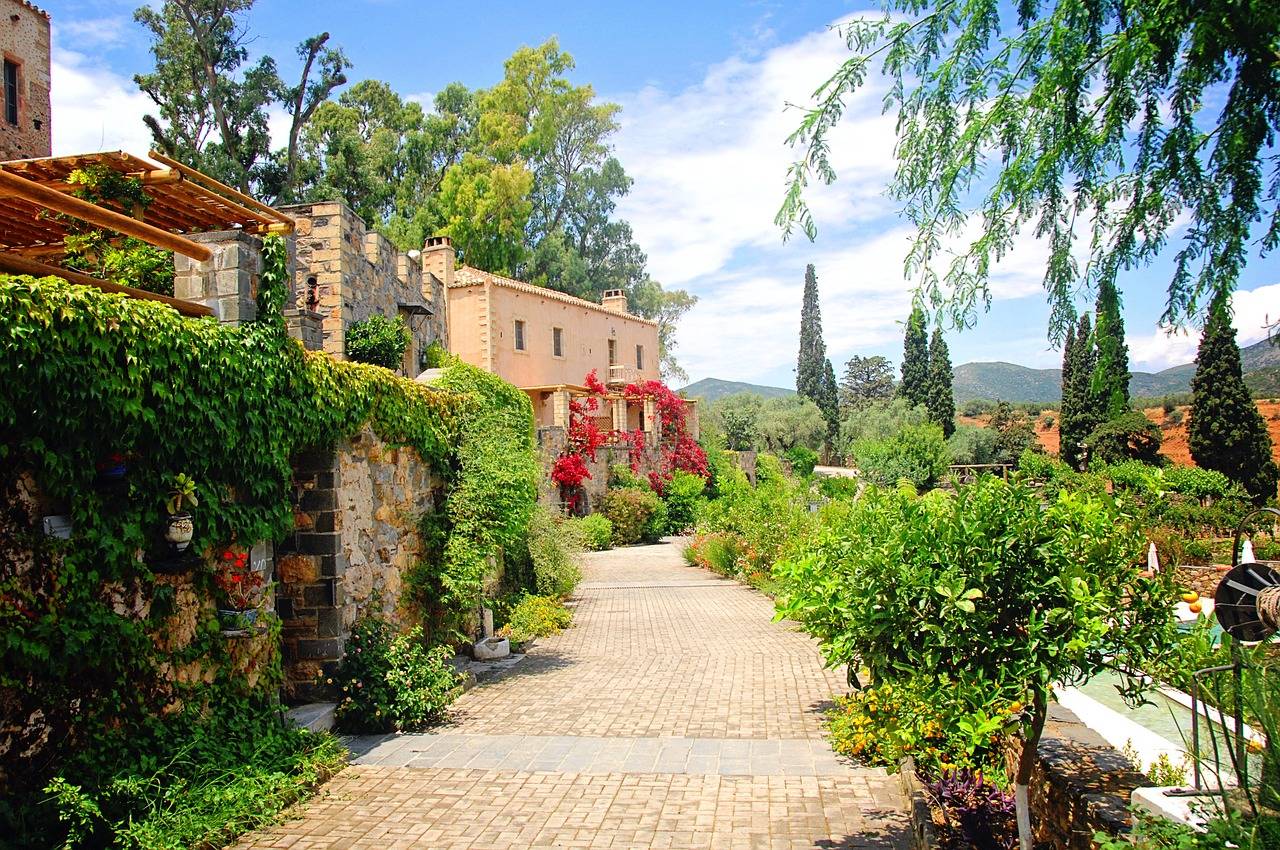 After acquiring high-end rental company Luxury Retreats in 2017, Airbnb quickly began offering breathtaking vacation villas and mansions alongside exclusive perks, such as personal chefs, chauffeurs, and housekeepers. Each Airbnb Luxe experience comes with a "trip designer" that can help you book accompanying experiences and ensure that your vacation goes off without a hitch.
We've picked out four of the hottest properties from the Airbnb Luxe catalogue, and we've crafted outfits that we'll be wearing while enjoying them.
Enjoy a Rustic Grecian Getaway in Mykonos, Greece
4008 AED/night

5 bedroom, 5 bath
Moonstone is a beautiful rustic villa located close to one of Greece's hidden gems. The 5 bedroom, 5 bath villa seamlessly combines traditional Cycladic architecture and modern luxuries with a rustic stone exterior, designer furniture, and a fully-equipped kitchen that you can use yourself or leave in the hands of an Airbnb Luxe professional chef. The private courtyard and sprawling pool are perfect for family time or just relaxing on your own.
Moonstone is just over 5 km from the historic town of Mykonos, which is filled with museums of archaeology, folklore and over 70 ancient churches. It's also a short drive from no less than four breathtaking Greek beaches for you to get your fill of sand and sun.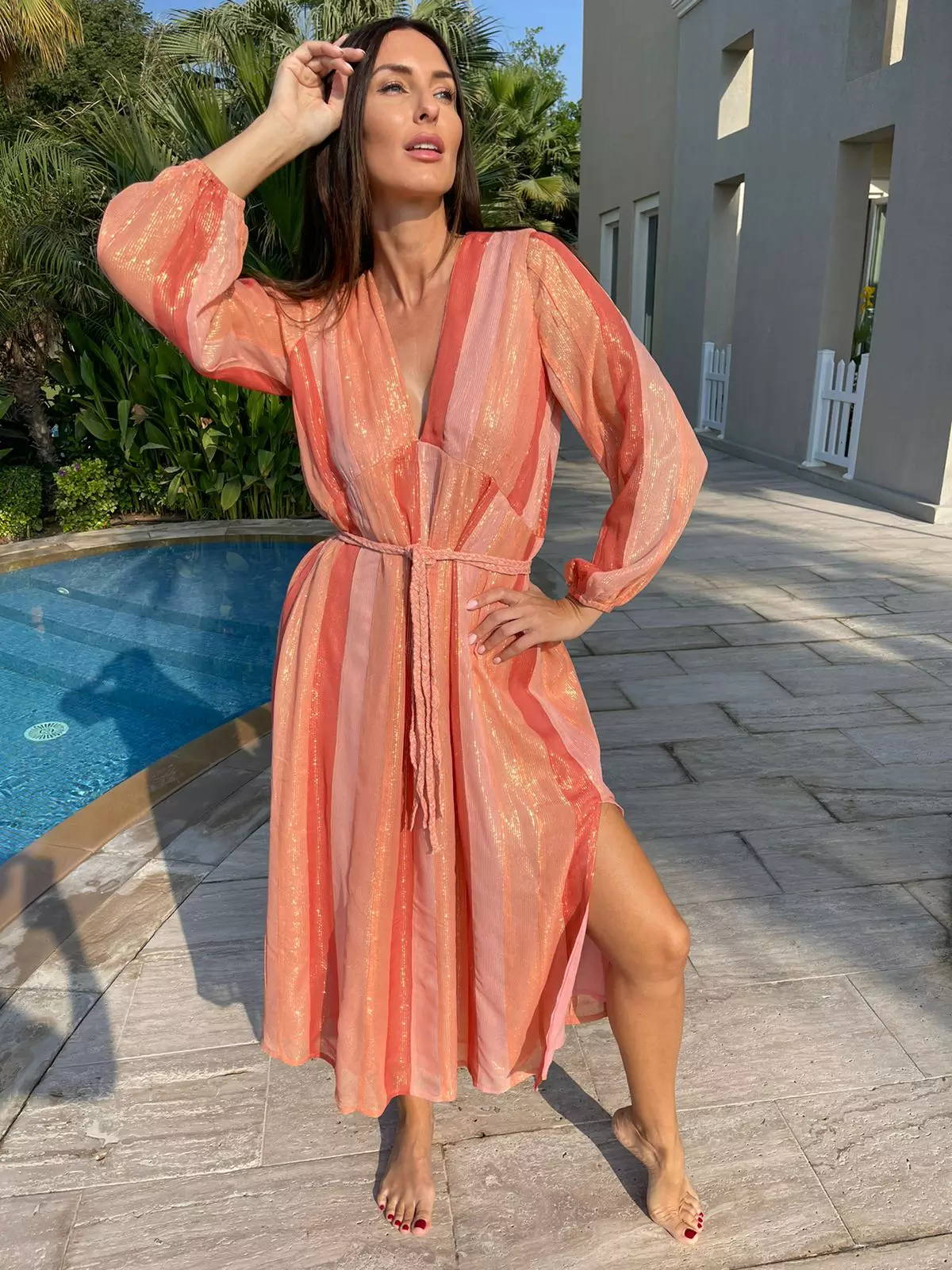 Inspired by the warm colour palette and rustic vibe of Moonstone, we picked a few pieces that we'd love to lounge in by the pool. The Chicago Marbella Dress by Sundress echoes the gorgeous stonework with its rich terracotta tones. The metallic threads in the pattern add a touch of modernism to an otherwise traditional piece. We love this sundress' flattering silhouette and self-belted style for hanging around a vacation home or exploring historical tourist destinations.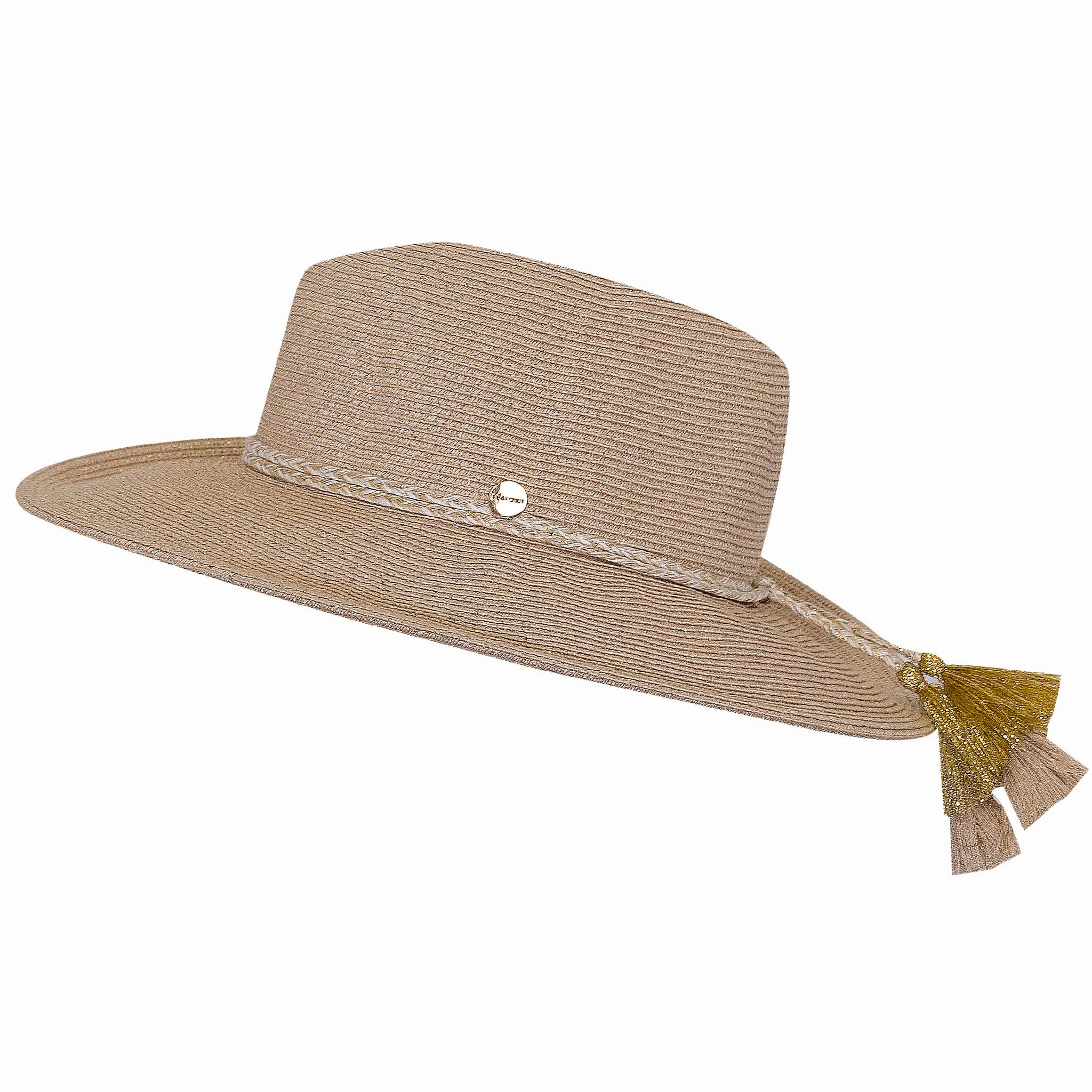 Grecian sun is amazing, but you also want to protect yourself from getting burnt or overheated. A good sunhat is worth every penny, and we especially love the Collapsible Fedora Hat from Seafolly. The neutral tone makes it great for matching all sorts of vacation outfits, and the metallic tassels add a touch of sparkle and fun to the piece.
Speaking of sparkle, why not add a little bit of bohemian jewellery to your vacation wardrobe? We love the Maggi Necklace from Sara Lashay to complement all of our beach outfits because of its delicate profile, chunky amethyst stone, and fun sequins along the chain. Fun fact: The word "amethyst" comes from the Greek "amethystos", derived from the ancient Greek belief that the stone wards off intoxication.
Surround Yourself With Verdant Greenery in Bali, Indonesia
3029 AED/night

5 beds, 5.5 bath
Villa LeGa is the most gorgeous Airbnb Luxe Bali has to offer - encapsulated by lush gardens and a carved stone wall, the contemporary villa mixes zen elements with modern luxuries. Lounge around the beautiful on-site pool or soak in a relaxing bath in one of the five gorgeous bathrooms. This property even comes with an on-site chef so that you can spend all of your time just taking it all in.
Just outside the stone walls is Batu Belig Beach, one of the world's top locations to surf! The villa is also less than an hour away from the resort towns of Kuta and Ubud.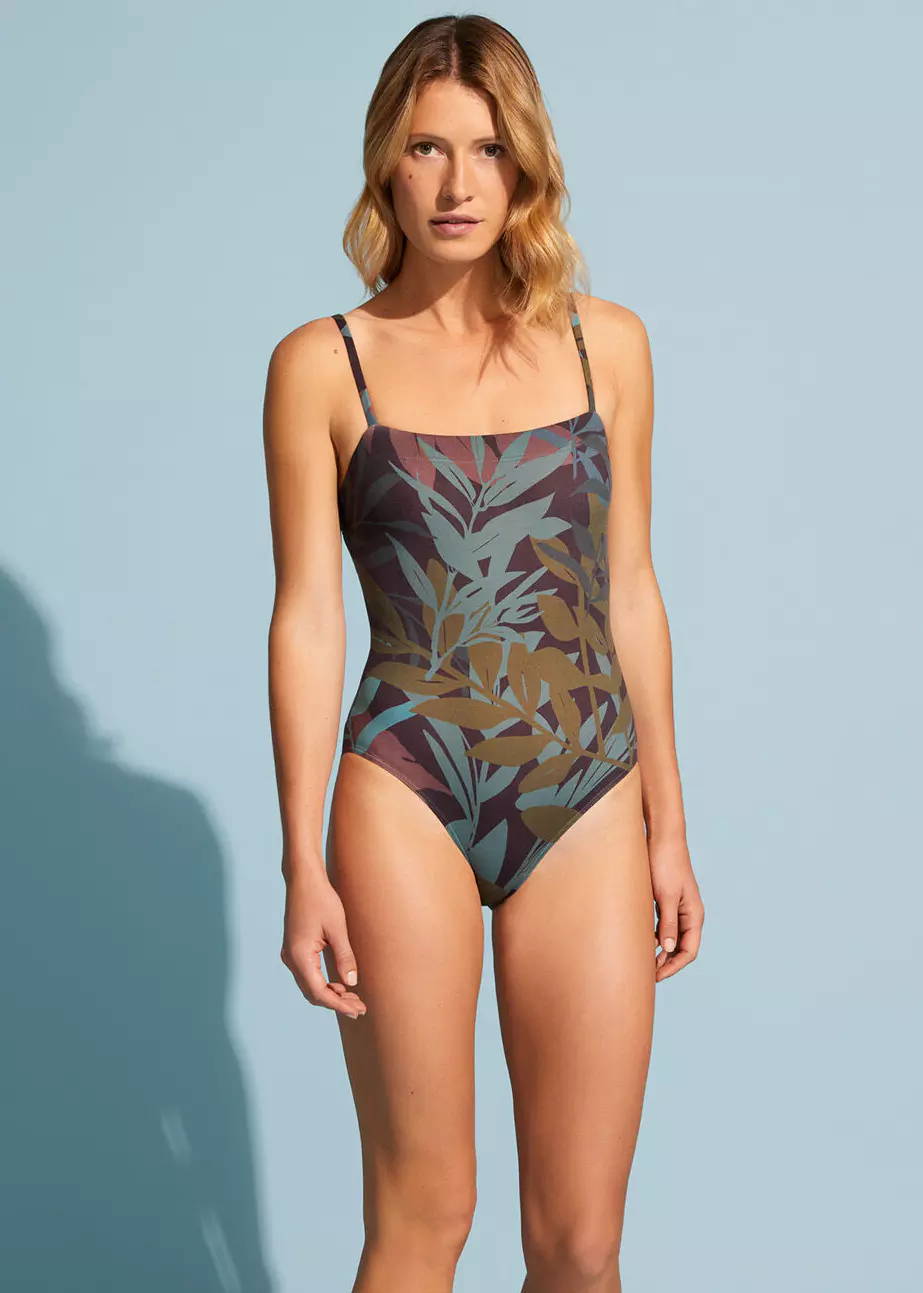 We love the leafy serenity of Villa LeGa so much that we designed a whole outfit around it! We started with a swimsuit - because Batu Belig is such a big surfing destination, we picked a structured, streamlined one-piece. The Eres Arbousier Nageur Terre features a dreamy, leafy print in universally flattering neutrals to help you look fabulous while you catch some waves!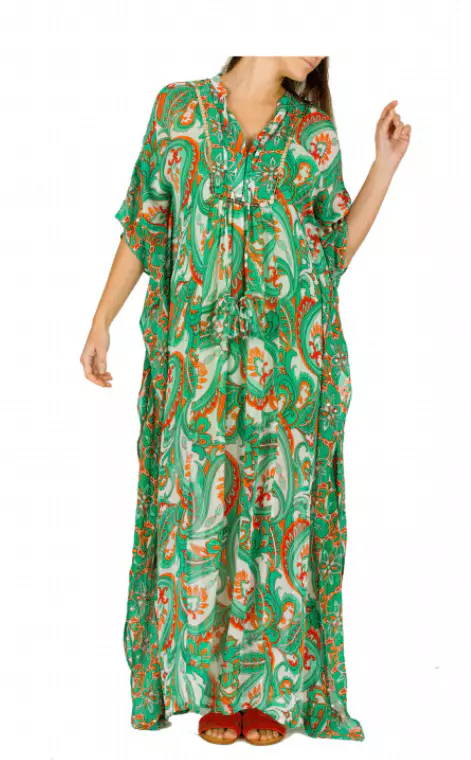 After a long day on the beach, cover up with the Miss June Kaftan Caprera - the brilliant green and orange print is reminiscent of Bali's gorgeous jungles, and the floaty, free silhouette screams relaxation and luxury.
Protect your feet from hot sand with the stylish Shangies Midnight Sky Sandals! Their strappy, stylish design will keep them secure on your feet as you explore everything that your Airbnb Luxe Bali experience has to offer.
Vacation In Ultra-Modern Luxury in Lagos, Portugal
5354 AED/night

6 bed, 5.5 bath
Portugal is a hugely popular tourist destination for more reasons than we can count, and it's filled with beautiful Airbnb Luxe properties to make your vacation even better. Our favourite is Lux Mare I, a marvel of ultra-modern architecture and the latest conveniences. The villa's striking silhouette overlooks the shimmering Atlantic Ocean below, its huge windows letting in the Portuguese sunlight. The property features a huge heated infinity pool that's perfect for cooling down and a rooftop deck that perfectly overlooks the entire region.
Lux Mare I is just on the outskirts of historic Lagos, where there are plenty of land and water activities to keep you busy during your stay. Miles of beautiful beaches are the perfect setting for diving, sea kayaking, cruises, and much more to top off luxury beach holidays.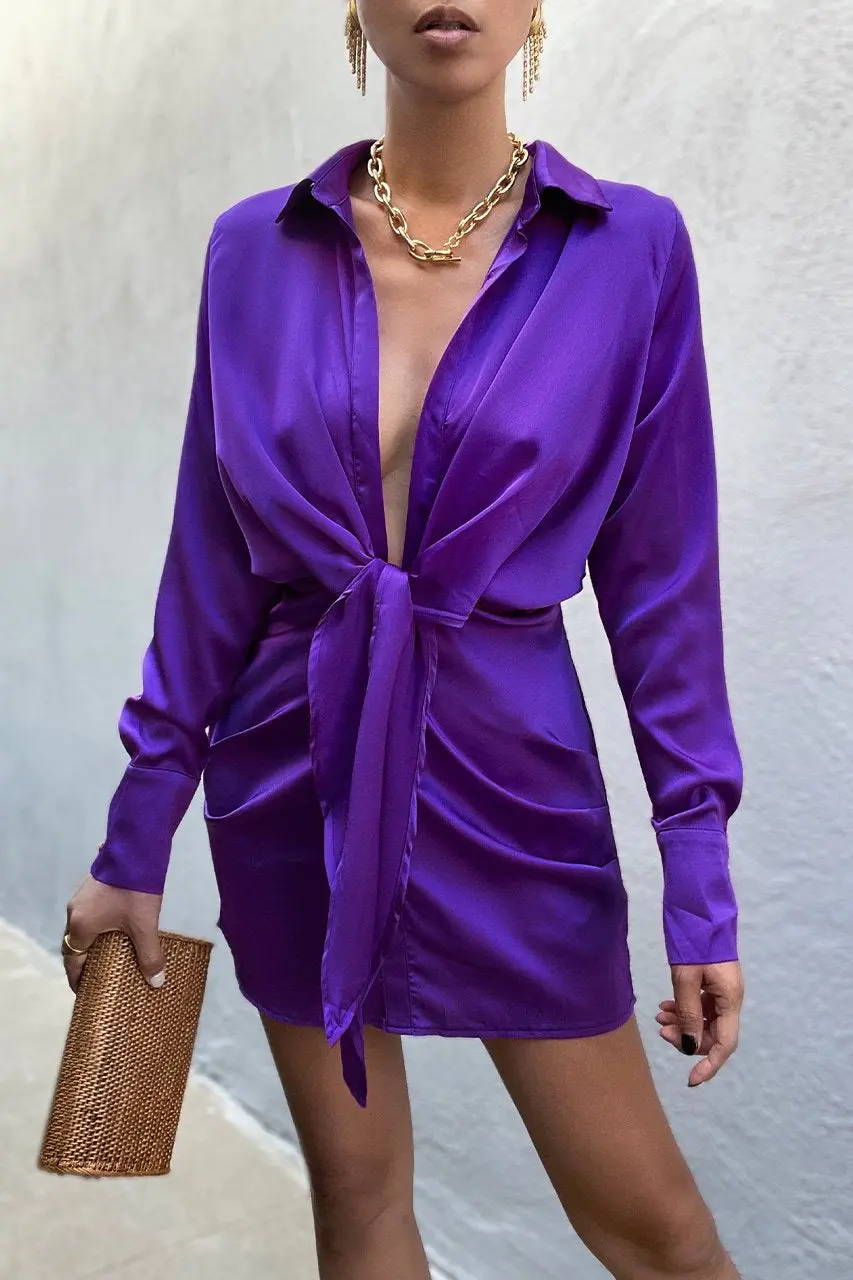 Portugal is notorious for having an amazing nightlife, and we tried to echo Lux Mare I's avant-garde modern silhouette in our chosen outfit. We fell in love with Seven Wonders' Ruby Shirt Dress for its bold, powerful energy and flattering front-gathered knots. The silky polyester will keep you from overheating as you dance the night away.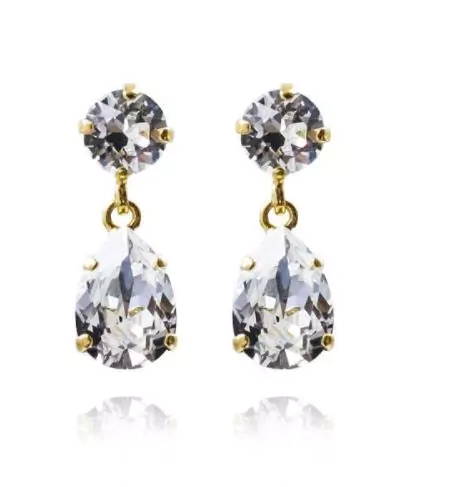 Simplicity is the name of the game when you're creating an ultra-modern look, but no one said that you couldn't add a little sparkle too. The timeless elegance of Caroline Svedbom's Mini Drop Earrings makes them the ultimate accessory for any outfit you can think of. From dining out in a fancy restaurant to exploring Portugal's historical landmarks, a simple pair of earrings can tie an outfit together and elevate your look.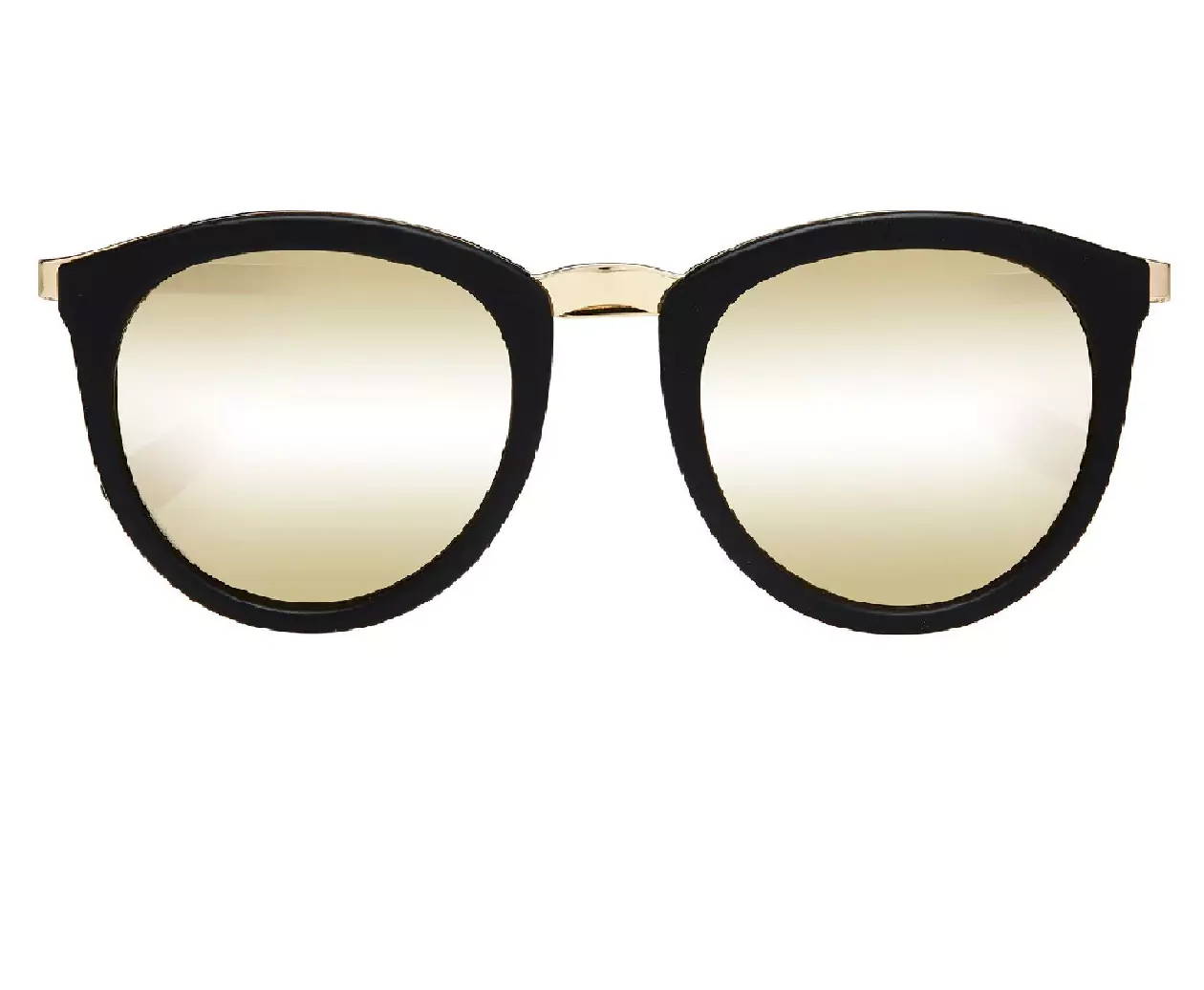 What modern girl's wardrobe is complete without a pair of fabulous sunglasses? We chose the No Smirking Matte Black sunglasses from Le Specs for their bold, simple silhouette and avant-garde gold-mirrored lenses. The round lenses can flatter a variety of face shapes, and the simple matte black frames let you match them with any outfit you might come up with while you're on your Portuguese summer holidays.
Stay In Your Own Secluded Palace in Saint James, Barbados
31225 AED/night

6 bed, 6 bath
From the outside, Seaclusion looks like a five-star resort. In reality, it's a private beach Airbnb located in breathtaking Saint James, Barbados. The 7 bedroom colonial home boasts a colossal infinity pool that also includes an in-pool dining area overlooking the ocean. A poolside bar and a multitude of balconies and gardens will allow you to relax in your own private palace.
Besides having a private staircase to a breathtaking stretch of beach, Seaclusion is less than a 5-minute drive from the historic city of Holetown and only a 15-minute drive to the Harrison's Cave Eco-Adventure Park.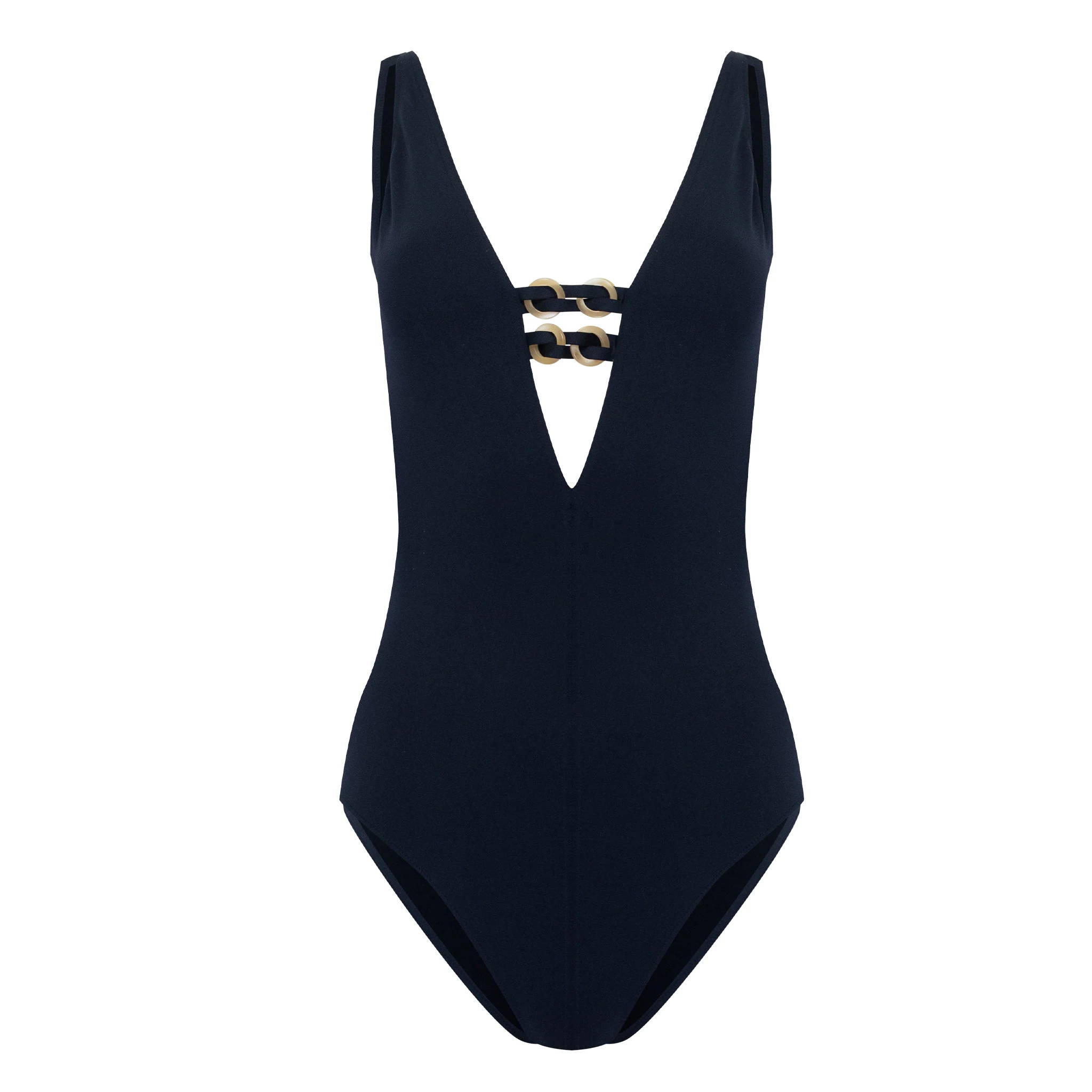 We were so inspired by the over-the-top elegance and luxury of Seaclusion that we couldn't resist putting together a glamorous beach outfit inspired by Old Hollywood to match. Eres's Sophisticated One Piece Swimsuit features a daringly plunging neckline adorned with a jewelled ring embellishment that screams timelessness and elegance. The swimsuit is made from Eres' signature Peau Douce fabric that combines Lycra and Polyamide to help it keep its shape and make you look great for every beach day.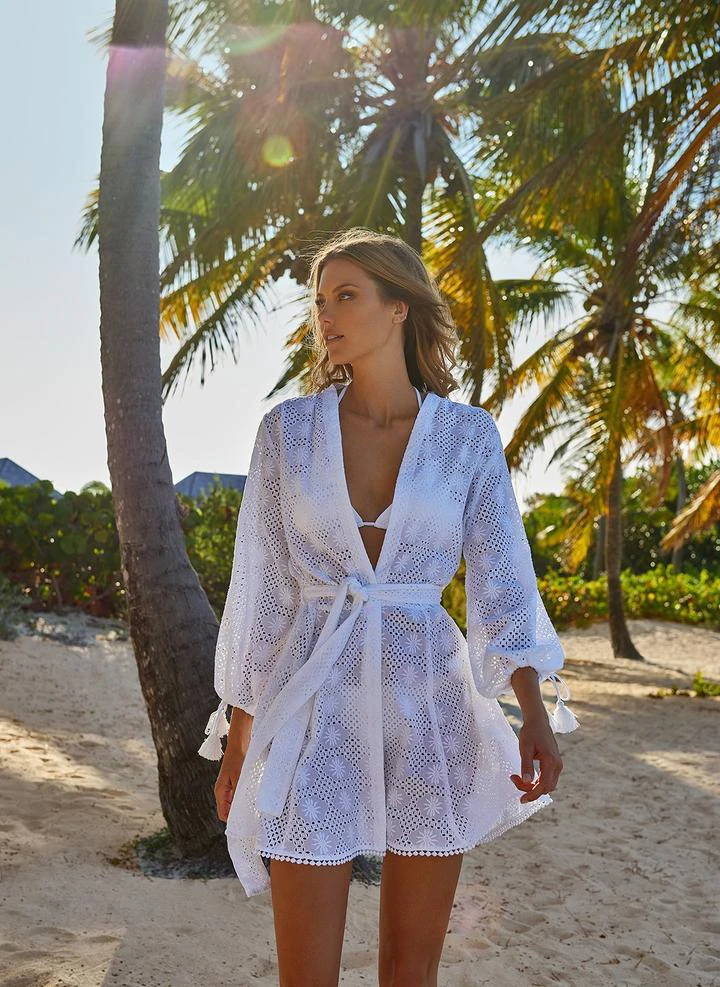 What's more dreamy than walking down the staircase to a private beach in a flowy white kaftan? Absolutely nothing! One of our favourites is the Cecily White Short Kaftan by Melissa Obadash. This adorable 100% cotton kaftan features loose sleeves that can be tied up with the adorable tassel details at the wrists and a belted style that lets you customise it to your style.
To top it all off, why not grab a cute, eco-friendly beach bag? The Cayo Small Straw & Banana Leaves Bag by Artesano is handmade in Ecuador from Toquilla straw and banana leaves, and it's the perfect timeless accessory for all of your beach accessories. Big enough for all of your essentials but not bulky or unwieldy, we love taking this little bag along wherever we go.
Where Are You Spending Your Summer Getaway?
No matter where you're going on your summer holidays, we hope that you'll look fabulous! If you found your dream summer getaway in this article, don't forget to tag us at #SawItOnSandDollar!