| Victoria Zurakowski
How To Style And Tie A Silk Scarf – Your Ultimate Luxury Guide
---
Silk Scarf Styling Ideas for Women
---
The silk scarf has long been a symbol of luxury and wealth. From royalty to celebrities and fashion influencers, this simple but elegant accessory has been worn and modeled in several ways through the ages. From silk neckties to the more daring silk scarf head wrap, there are several ways you can wear this classic accessory in a modern way.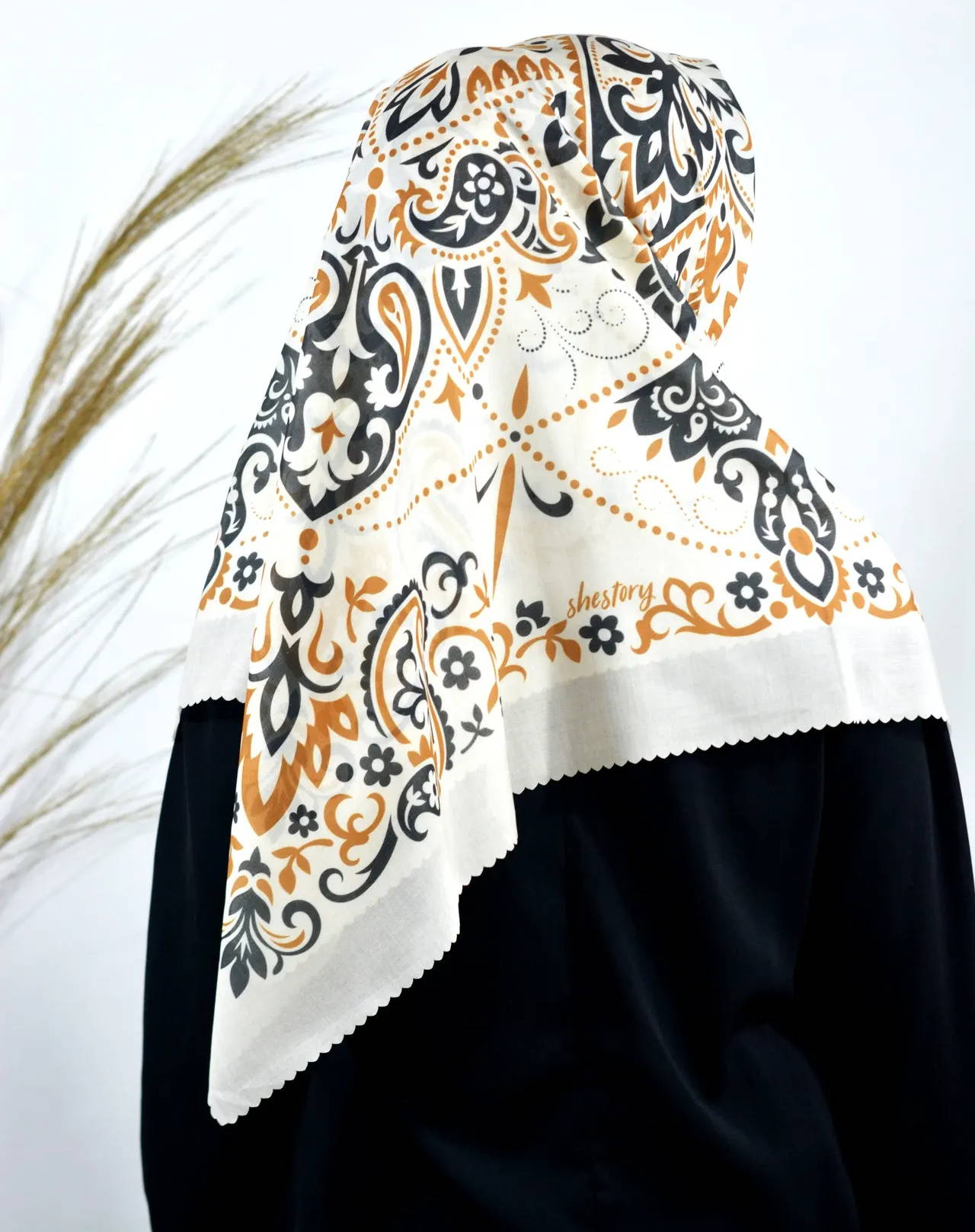 While silk scarves in Dubai have never gone out of fashion, it's fair to say they're having a serious moment, and more and more fashion brands and retailers have fallen in love with silk scarves.
2021 has seen the return of luxury and understated glamour, with many women choosing to accessorize with an elegant silk scarf that exudes grace and sophistication.
Want to know how to tie a silk scarf? Have no clue about how to care for silk scarves? Here's our silk scarf guide and everything you need to know about them.
How To Style Silk Scarves
Dubai is excruciatingly hot at times, but that doesn't mean you have to forgo one of our favorite luxury accessories - the silk scarf. Here are some fashionable (and innovative) ways to style them in hotter temperatures.
Channel your inner Audrey Hepburn with the classic silk scarf look. If you have long hair, tie it in a low bun or wear it down. First, fold the scarf diagonally to create a triangle. Place the triangle over your head with the ends hanging down. Tie the ends and knot them at the back of your head. Voila - you now have the most classic silk scarf head wrap.
Speaking of classic style icons - what about Jackie O? Often opting for a headscarf instead of the traditional pillbox hat of her era, Jackie Onassis pioneered the silk headscarf and oversized sunglasses trend. For the classic Jackie O look, fold your scarf into a triangle, draping it over your head. Then, take the ends, cross them under the chin, and tie them into a knot at the back of your head. Here, oversized silk scarves work best.
The Hermes Inspired Silk Scarf
When wearing silk scarves in Dubai on the head, you need to consider practicality and comfort, which is why the Hermes-inspired silk scarf look is perfect. To achieve the 'Hermes' look, opt for graphic motif silk scarves that create an impact. This iconic silk headwrap style is easy to achieve - take two diagonal corners and fold them into a triangle. Drape the scarf over your head, making sure that the long edge of the triangle lays flat across your forehead.
Finally, grab the ends at the back of the neck and tie in a loose knot, allowing the ends to hang down the nape of your neck. Make even more of a fashion statement by pairing this silk scarf headwrap with a fitted outfit that accentuates your silhouette and creates a juxtaposed, dynamic look.
Achieve this sophisticated girl scout look by rolling the scarf diagonally and wrapping it around your neck, allowing the ends to hang loosely at the side. To create a more refined look, loosely tie the leftover ends into a careful knot or bow.
Who doesn't love both elegance and wearability when it comes to luxury fashion accessories like silk scarves? Dubai is no exception. Printed scarves with intricate motifs, like floral designs, can create a statement when worn as a sash, which can effortlessly take you from morning to night. To create this ensemble, fold an oversized silk scarf in half horizontally and drape it diagonally across your shoulder, either tying a knot at the bottom or tucking it into a belt.
Printed scarves with intricate patterns or blooming flowers make for a sophisticated look that echoes Victorian design. They also make a stunning hair accessory - perfect for pulling back your locks. When using a square silk scarf, fold it diagonally until you have a long, skinny piece of material. Take the ends of the scarf and wrap them either around your bun or under your ponytail. Gently tie a knot to secure - use hairpins where necessary.
The Silk Scarf Bag Accessories
Take your silk scarf and twist it around your bag's handle, tying the excess ends into a neat bow or knot - it's the perfect way to update your favourite handbag!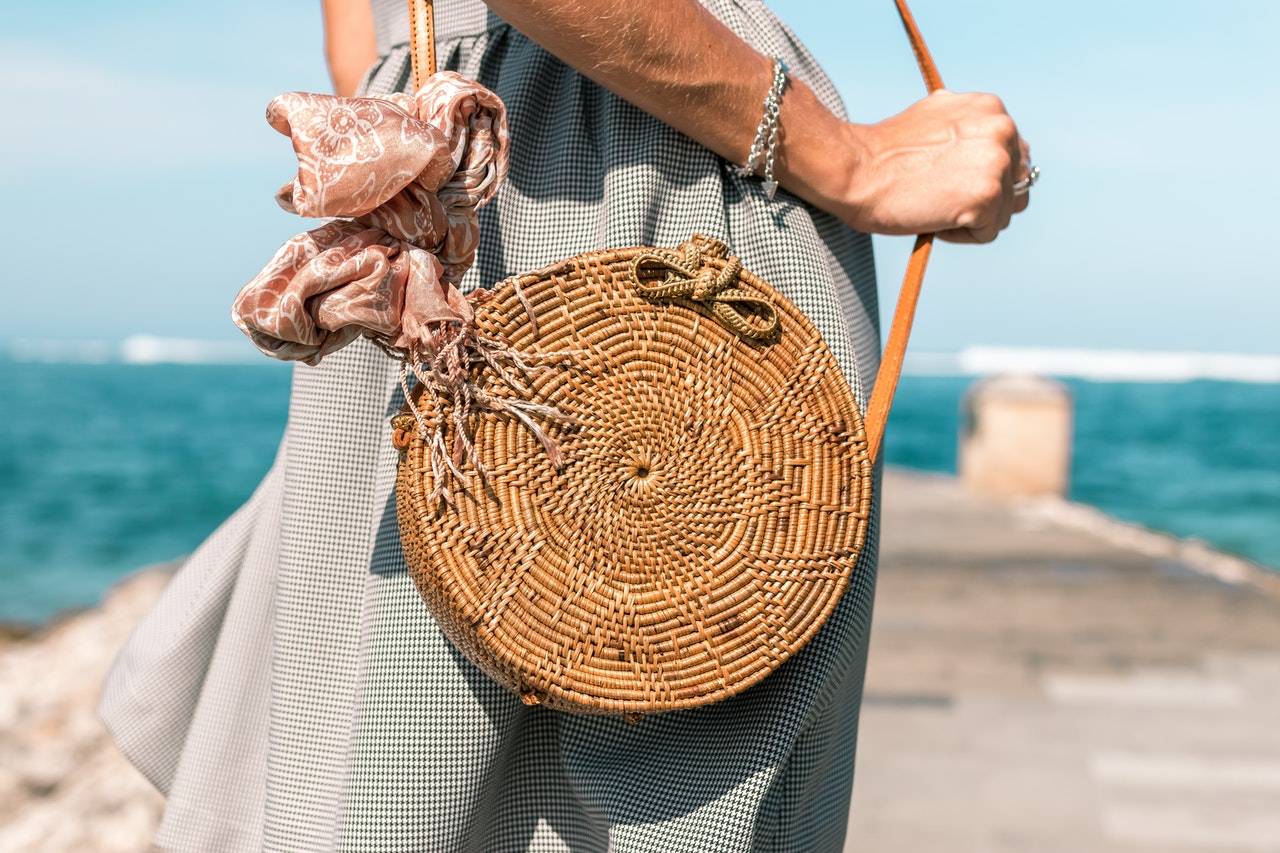 The Silk Scarf Wrist Wraps
For a unique way to tie a silk scarf, take the scarf and fold it into a triangle, twisting it lengthways to create a thin silhouette. Then wrap the scarf around your wrist, securing it with a knot.
How To Care For Your Silk Scarf
Who would've thought there were so many ways to style silk scarves? Still, Dubai is hotter than the average place, meaning you need to take even more care of your silk scarves regardless of whether you're wearing a silk scarf head wrap or a silk scarf hair tie. Here are some of our favourite how-to-care-for silk scarf tips.
Always, always, always read the detergent label when washing your silk scarf. Look for keywords like "delicates" and "suitable for silk".
Handwashing your silk scarf is non-negotiable. Place your scarf into cold water with a silk-friendly, mild detergent. Leave the scarf to soak for a few minutes (no longer than 5). Slowly and gently swish your scarf about in the water. Use fresh water to rinse off the detergent.
Like your hair, pure silk needs help remaining hydrated, which can be achieved by using a mild fabric conditioner suitable for delicate materials in the final rinse. If you can't find a suitable one, a small amount of hair conditioner will do the trick.
To remove any excess water from your scarf, ball it together. Avoid wringing, as this damages its natural fibres. Lay it flat on a towel and gently roll to absorb any extra lingering moisture. Finally, lay flat on a clean towel to dry.
There's nothing more annoying than having a few stubborn creases in your beautiful silk scarf. The good news is that most of these wrinkles can easily be steamed out. If you don't have a steamer, hang your scarf over a hanger in the bathroom and let it naturally steam while you enjoy a hot shower.
To avoid the need to iron (which always should be a last resort), the best solution is to alleviate the problem before it happens by hanging it in a cool, dry area. Because silk tends to crease, don't fold or screw up in a drawer. For long-time silk scarf storage, place it carefully in a breathable fabric bag (plastic bags lock moisture). Another great tip to prolong the longevity of your silk is to avoid storing it in direct sunlight.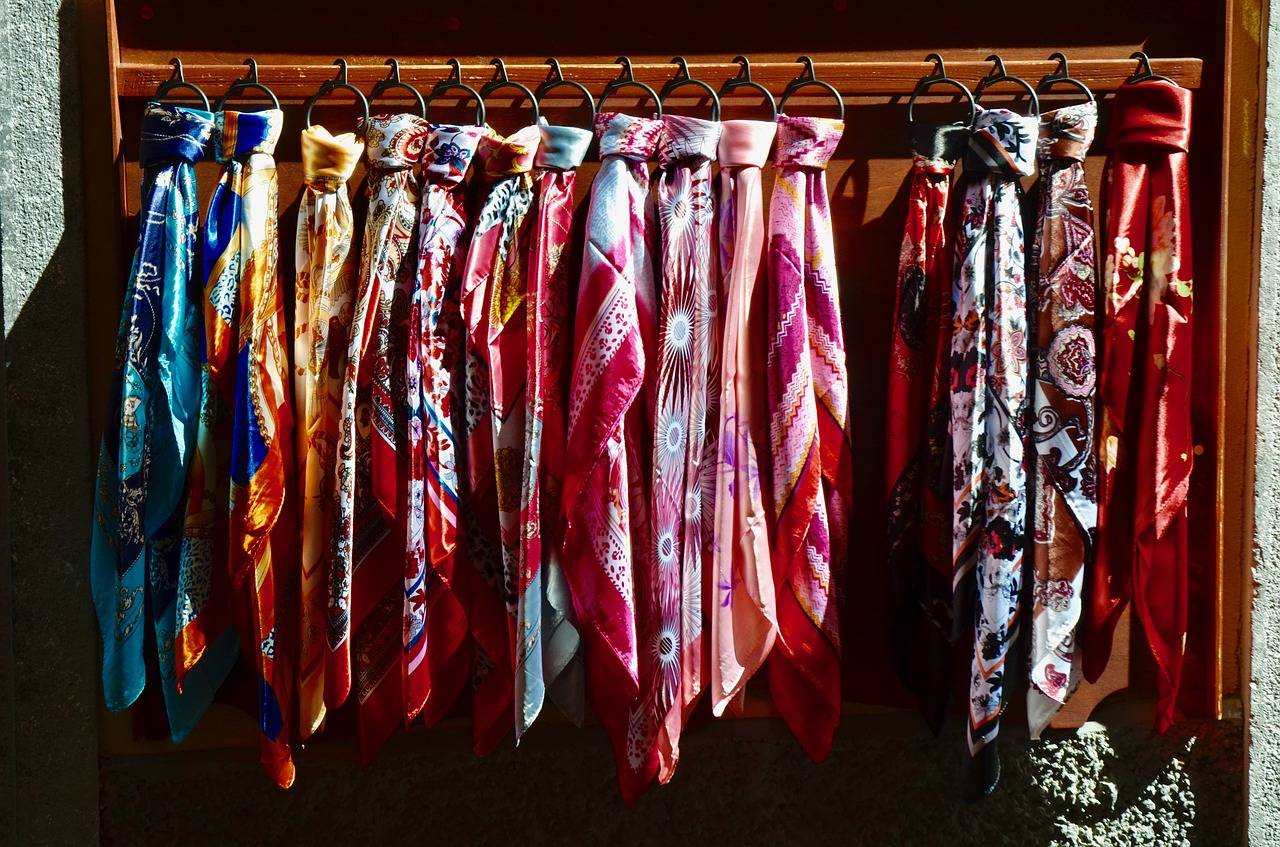 One interesting fact about silk is that it is a protein, which unfortunately means that moths also love it. So placing a natural moth repellent in your wardrobe or fabric bag with your scarf is always a good idea.