| VICTORIA ZURAKOWSKI
How My Beachy Side Is Redefining What A Socially Conscious Fashion Brand Looks Like
---
Ethical Women's Clothing You'll Look Great In &
Feel Even Better About
---
In the last few years you've likely heard the terms "ethical clothing" and "ethical fashion" being thrown about, unless of course you've been hiding under that metaphorical fashion rock.
Unethical practice has been closely linked to the fashion industry for some time. However, it wasn't until 2013 and the collapse of the Rana Plaza in Bangladesh that killed 1,132 factory workers that this issue came to the forefront. The devastating and heartbreaking catastrophe at Rana Plaza, which was once home to some of the High Street's more famous fashion factories, sent shockwaves around the world due to the poor working conditions and inhumane treatment.  
Since the Bangladeshi tragedy, the notions of ethical clothing and ethical fashion have become more prominent within the industry and beyond. Now, a growing number of consumers want to shop ethically and purchase ethical clothing. There has also been a definite rise in socially conscious fashion brands around the world, especially in the West.
If the mistreatment of fashion factory workers is not enough, the textile industry is thought to be one of the world's biggest polluters. According to the EPA, the US alone sends a shocking 25 billion pounds of unrecyclable textile waste to landfills each year.
---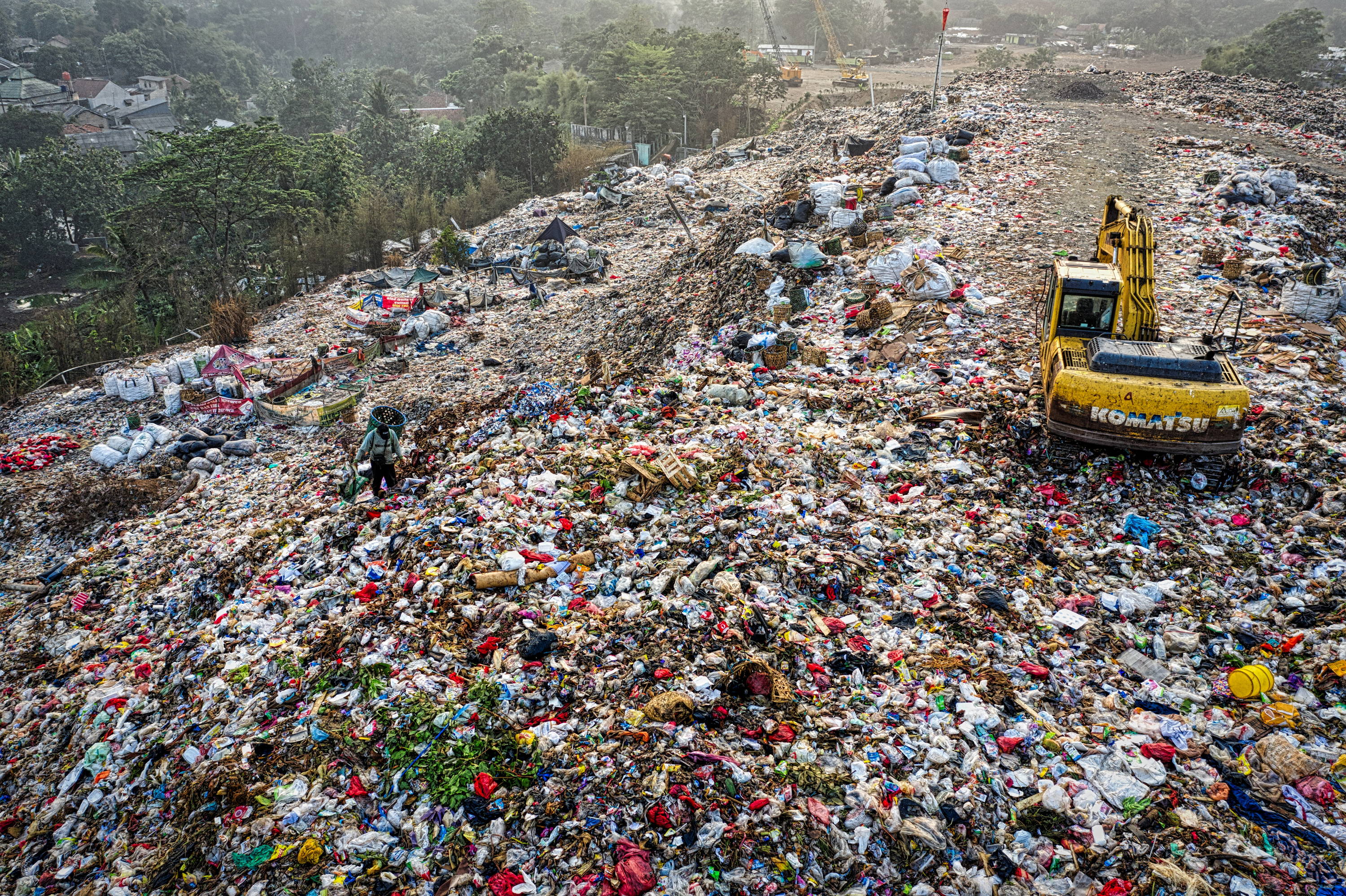 ---
From the poor treatment of workers to the dumping of a crazy amount of textile waste to other fast fashion scandals, it's even more important to be mindful of ethical clothing brands that are striving to change mentalities and reverse current practices.
Socially Conscious & Environmentally Responsible Luxe Fashion
At Sand Dollar, our core values focus on the fair treatment of people and nature, which is why we aim to support and stock ethical clothing brands whenever we can. By purchasing ethically made clothes, you'll not only be lifting your spirits by treating yourself to something new, but you'll also feel better by making a positive difference.
Our favourite ethical clothing brands do go that extra mile when it comes to designing and making ethical clothing. As well as ensuring their clothing is made in line with ethical codes of conduct, some brands even offer financial support and give back to communities in need.
If you've read the most recent edition of Tatler, you may recall its "Long Haul Luxuries" feature, which mentioned Sand Dollar's extensive luxury summer range for women and showcased one of our favourite ethical clothing brands – My Beachy Side – a socially conscious brand founded in Turkey by Gamze Ates.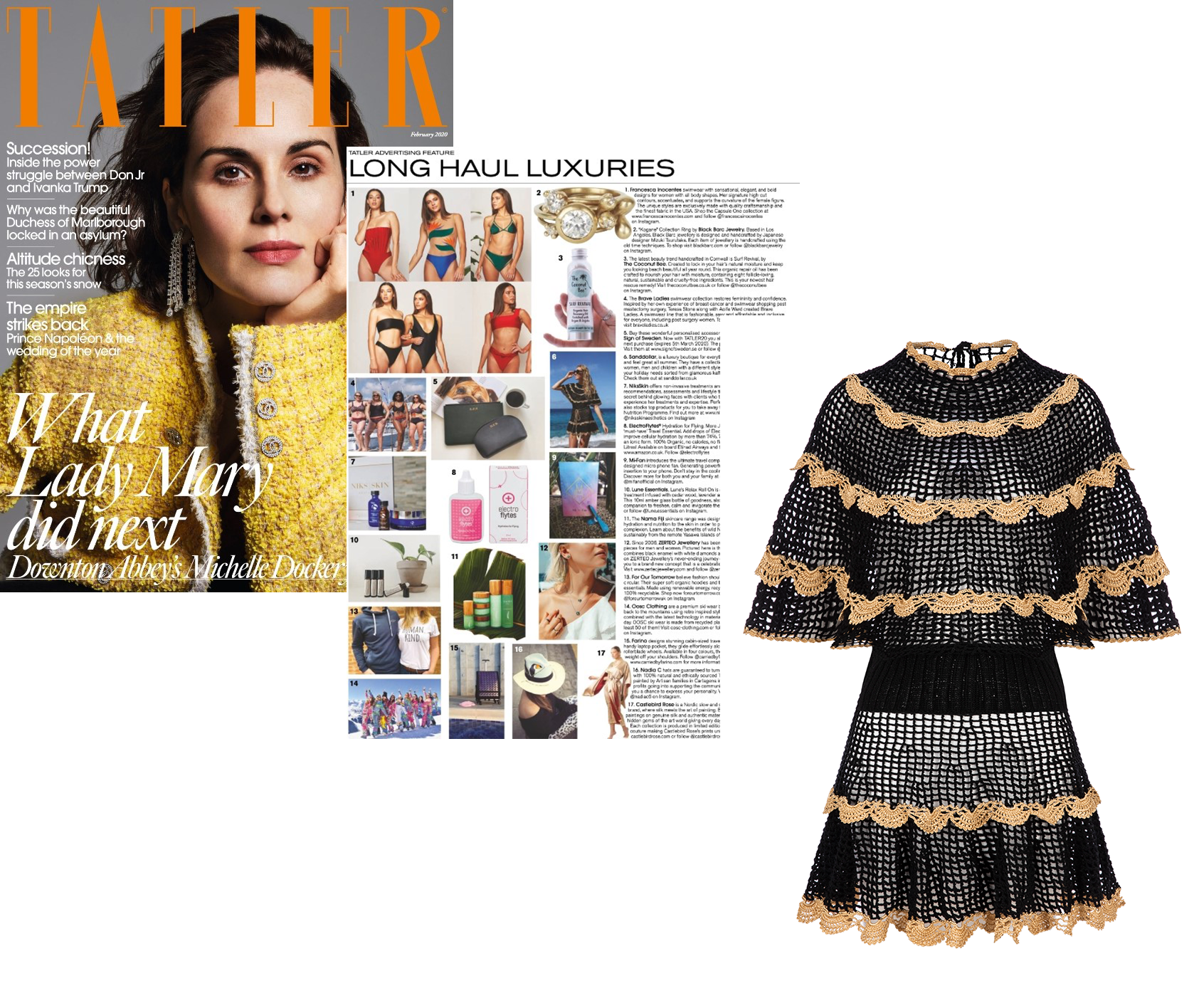 Not only is the My Beachy Side clothing range peppered with stunning ready-to-wear beach and summer pieces, including its signature hand-crocheted My Beachy Side dresses and luxury beach accessories, it's also an ethical fashion label that creates socially conscious clothing for women of all sizes.
Ates, whose origins lie in Turkey, has given her ethical clothing brand a true social awareness element. The Turkish designer, who now resides in NYC, continues to strive to create opportunities back home for Turkish women and Syrian refugees who've undergone a myriad of unimaginable hardships from sexual and domestic violence to displacement due to war, extreme poverty and unemployment.
Having worked closely with several organisations, the Turkish designer's main aim is to support vulnerable women that face challenging situations on a daily basis. She does this by partnering with various groups of women, who're considered to be more at risk. And, it's these women who're responsible for lovingly transforming Ates' original designs and turning them into unique, hand-made pieces of ethical designer clothing.
The women meet in local communal spaces where they continue to work hard under fair conditions. They work with high-quality ethically sourced fabrics to create breathtaking My Beachy Side dresses, tops, skirts, and accessories.
---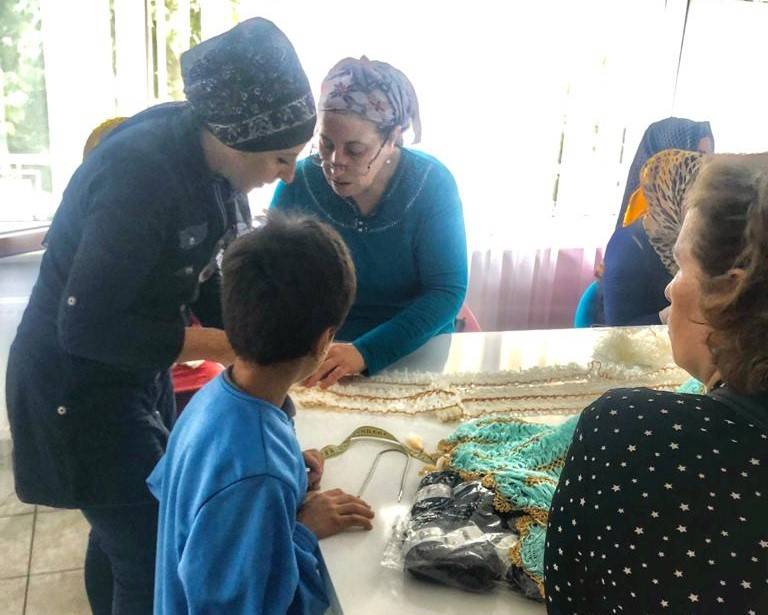 ---
The women do everything by hand, from the cutting of the fabric to the hand crocheting and stitching of the final detail.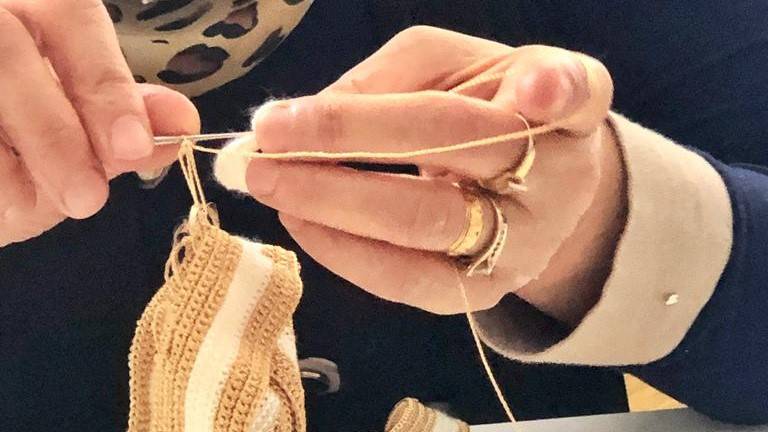 ---
Unlike other luxury beachwear fashion brands, Ates allows the women to put their own price on their labour and the final product. Without question and negotiation, she pays the women the full asking price upon delivery.
As a result, Ates has beautifully handcrafted ethical clothes to sell and the women have steady employment and incomes that help them remove themselves from their difficult situations. Not only do the women receive fair wages, but they're also given the chance to progress in their craft and create new opportunities, all while contributing to an international, socially conscious fashion brand.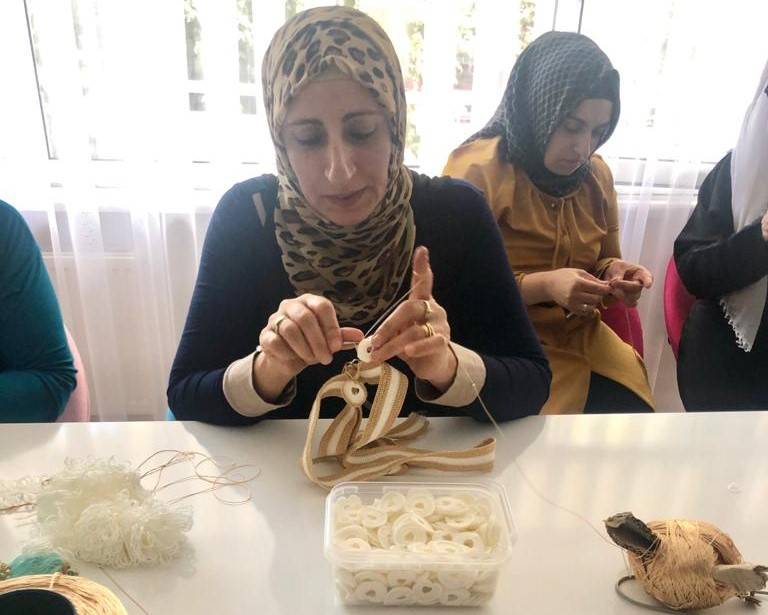 ---
With a clear altruistic vision, which is in line with our own, My Beachy Side's goal is to help create better lives through fair employment and conditions. By purchasing and wearing one of My Beachy Side's dresses or another piece from its ethical women's clothing range, you'll be able to shop with a clear conscience while showing your love for humanity.
At Sand Dollar, we are firm believers that fashion and style should be about challenging the status quo. We consider ethical clothing and socially conscious fashion brands like My Beachy Side to be the best parts of our industry. You may think that you're just one person, but you can still make a positive difference in the fashion world whether it's through supporting worthy initiatives by proxy or reducing your carbon footprint by purchasing sustainable ethical clothing. Your money definitely has power, and the places that you choose to spend it matters.
A Few Of Our Favourite My Beachy Side Dresses, Tops, Swimsuits & Bags
A true classic, this My Beachy Side dress is far from boring and predictable. This striped 100% cotton dress in mint with hand-crocheted heart details will quickly become your go-to summer dress for all occasions. Dressing classy has never felt so effortless. Wear this ethical dress with your favourite strappy sandals and a woven tote that will complete the look beautifully.
---
When it comes to ethical clothing this handcrafted love-inspired maxi skirt is a must. Featuring My Beachy Side's sweet and stylish signature hand-crocheted heart motifs, this wrap maxi skirt that ties elegantly at the waist will add a touch of lavishness to any swimsuit. Alternatively, it can be worn with a fitted top and a pair of equally beautiful heels that will take you from the beach to an evening soiree within minutes.
---
If you're looking to unleash the boho babe within, this My Beachy Side dress is what we like to call the four Fs – flirty – flattering – feminine – and fun. An authentic ethical piece of clothing, which has been carefully handcrafted, this luxury beach outfit with crocheted tiered scallop details is perfect for exclusive beach parties or sundowners by the pool. Take your look from day to night by simply adding a pair of heels and your favourite accessories.
---
Sustainable, ethical and simply stunning, this hand-knitted blouse in black marries a unique contemporary design with remarkable hand finished detail. Cute and feminine, there's no denying that this hand-crocheted top with its distinct heart motif will make for a stylish summer staple. Throw it on over a bikini top as a cheeky beach cover-up or team it with a pair of jeans or cutoffs for a cool daytime look.
---
Accented with the My Beachy Side signature crocheted heart embellishments, this one shoulder one piece swimsuit takes the idea of "luxury chic" to the next level. When it comes to ethical fashion during the warmer months, we're pretty confident that this sustainable swimwear will win you all the style points, not to mention, you'll also be supporting a socially conscious fashion brand and a great initiative. Pair it with some dark oversized sunglasses and a floppy sunhat and relax poolside with a good book and an even better cocktail.
---
This is a luxury eco bag at its best and it's 100% ethical. Each hand-crocheted bag, which is beautifully lined with luxurious gold-coloured satin, is manually crafted by NGOs in Turkey that support Turkish and Syrian women. With a true vintage-inspired feel to it, this stylish sustainable tote with loop handles will give any outfit a chic and modern update whether you're shopping in the city, heading to the office, or exploring the back cobbled streets of an exotic European getaway destination.
Being mindful and making that conscious decision to purchase and wear ethical clothing while supporting socially conscious fashion brands will make a difference. Yes, you may just be one person, but imagine when everyone else acts as well – you, together with others, will make a positive difference to the planet and every person within it, which is why we continue to support ethical clothing brands like My Beachy Side. At Sand Dollar, we are proud to back ethical women's clothing brands that support, lift and empower women from all backgrounds. Other ethical fashion brands we stock are Camilla, Hunza G, and Pitusa; check back often because we're adding more socially conscious fashion brands all the time. Remember that no fast fashion is "free" or "cheap" – someone, somewhere in the world, is paying for it.